There are people who begin conversations, push conversations into new territory, collect new information, data or research in order to enliven and enrich, and deepen the conversation.
They're the first bird to leave the wire, the one who breaks trance before the others, the one for whom the internal alarm rings while the others are still sleeping.
You post on your Facebook wall, and 39 people comment. You are among the weekly  Top Influencers in key Linked In groups (not all of them, mind you, but the one or two most aligned and related to your mission.)
People follow you, perhaps in agreement and admiration, perhaps to argue, but they follow you.
Intentionality is key here. If you are building a private practice, or a consultation business of any sort (Ayurvedic lifestyle, financial, social media, physical fitness, small business), or offering a service, you presumably know your field. What conversations are not happening (yet)? What has you impassioned? What are the controversies? How is your view/service unique? Start those conversations, and keep them alive. Slow down, and you fall asleep like everybody else. Then someone will end up leading you.
Important Note: You don't have to be the first or the loudest on the planet to be a Thought Leader, to start your conversation. There are innumerable concentric Tribes, and you just have to be the first in a Tribe to start the conversation.
For example, your Tribe could be The International Counseling Association, the American Counseling Association, the Southwestern States Counseling Association, the New Mexico Counseling Association, the Counselors de Santa Fe Collaborative, your Psychopathology class at Southwestern College, or your triad that is discussing the importance of metaphor in the field of Psychology. Those are all Tribes, all opportunities to lead. Some Tribes have more followers, more clout (or Klout), and your business and mission will dictate where you choose to roam and lead.
Thought Leadership usually involves more thoughtful, expanded, and expansive pieces, probably blog pieces in the social media world, or being a presenter at the conference. The ones who make comments to others' posts, or just attend the conference, do not usually lead.
No, you make a greater, intentional, thoughtful, and informed effort, and surprise, or delight, or shock, or awaken, or instigate, or motivate, or flat out push somebody out of their seat.
You get noticed.
And once you get noticed, it becomes increasingly easier to stay noticed.
Go write a blog piece and lead a conversation. I just did…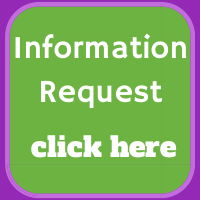 About the Moderator