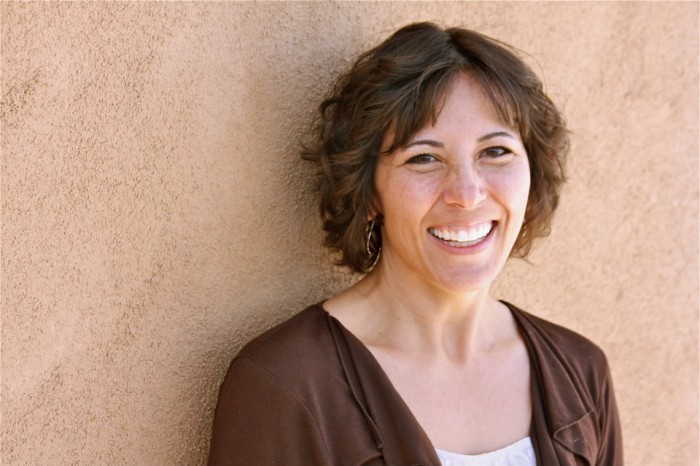 Laura L. Lansrud-Lopez, M.S., M.A., LPCC, LPAT, ATR-BC, CTS
I was working full-time as the Family Services Program Coordinator for TeamBuilders Counseling Services when I graduated from the Art Therapy / Counseling program in March, 2007. The birth of my first daughter in 2008 prompted my reluctant departure from TeamBuilders, and set me on a path that would eventually lead to the creation of a thriving and deeply fulfilling private practice. Along the way I founded the Counselors de Santa Fe Collaborative (a social-media based networking group which provides free continuing education for local professionals), obtained certification as a trauma specialist (CTS) by the National Institute for Trauma and Loss in Children, had a second daughter (big smile!), began offering professional workshops in the community, and became an adjunct faculty and Trustee for Southwestern College.
I currently teach several courses at Southwestern College, serve on the Nomination Committee for the Art Therapy Credentials Board, and hold the office of President for the New Mexico Art Therapy Association (NMATA). And in the Fall of 2013 I will begin doctoral work at CIIS toward a PhD in Transformative Studies. My professional life has been dynamic and enriching, and I am grateful to Southwestern College for the holistic, consciousness-centered, and meaningful education I received. While I continue to obtain invaluable skills and experience "on the job," SWC proved a solid foundation for my career… and my life.
Laura's website: www.ArtTherapySantaFe.com
New Mexico Art Therapy (NMATA) Website: www.NewMexicoArtTherapy.com
For information about admission to Southwestern College, email Dru Phoenix, Director of Admissions, at admissions@swc.edu
About the Moderator