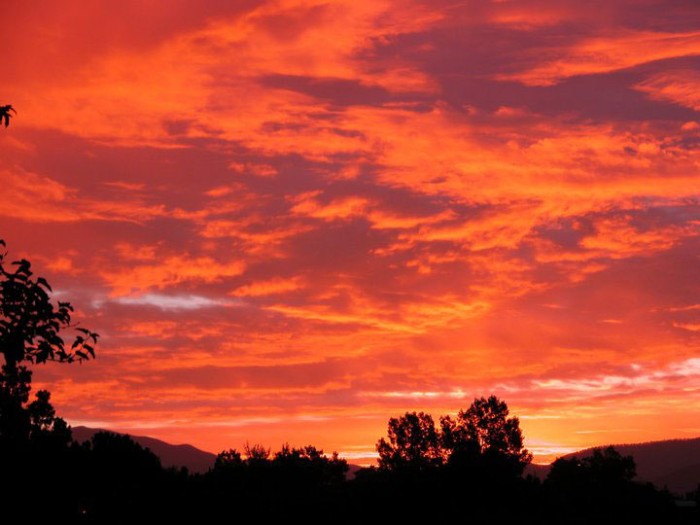 Whoa oh oh …its magic!
 I was just speaking to someone in Phila today and they spoke about how people who come toSanta Fe andNew Mexico often say "its magical." The "land of enchantment" is definitely a special place for some…others are not moved by the expansive sky, the spiritual feel, and beautiful sunsets and mysterious spots that hold cliff dwellings, petroglyphs and such. I guess they just don't "get" the place. But many people fall in love with it here! And why not?
 This state is definitely a unique place. There is an ambience here that cannot adequately be put into words. For one thing, life is a bit slower. There is not a mad rush to get to a place or to pile work on top of work or to constantly check your wristwatch. Folks seem content to stop and smell the roses and even chat a bit with a stranger on the street.
 The art, of course, is here and it is plentiful. There is folk art, fine art, outsider art, art, art, art!! There are places like Madrid and Cerrillos outside of Santa Fethat you need to visit to believe…and then there is Chimayo. Where else can you come across "holy dirt"? When I show images of Tent Rocks people immediately are taken aback and question whether they are real and how they came to be. And they are amazed that there are 1,000s of Petroglyphs down the road from the school in an unmarked location that only the locals know about.  I think every place has its own magic and we can make any place magical…but New Mexico has "it" and then some!!
About the Moderator