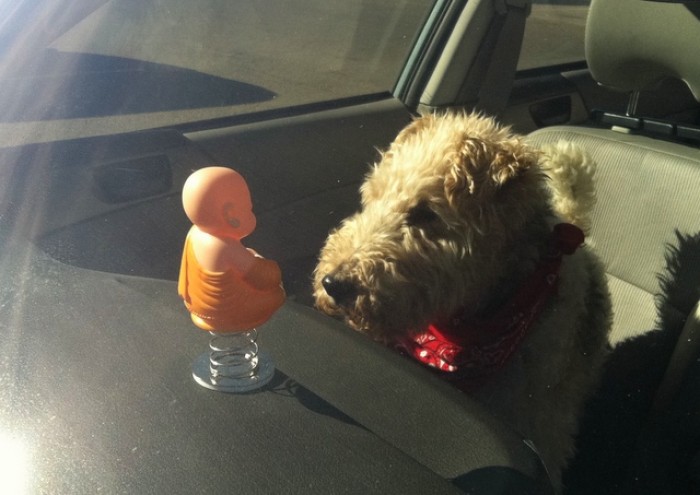 People Probably Don't Get Better for the Reasons You Think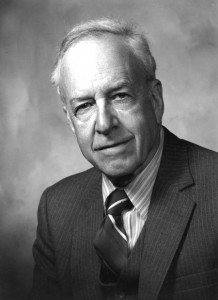 Jerome Frank was one of my heroes in graduate school, and maintains that position in my personal "Pantheon of Breakaway Thinkers."
It was 1961, and representatives of "Schools of Thought" (which were more accurately "cults of personalities") would argue/debate/discuss  the merits of their own theory of psychotherapy and the shortcomings of the other guy's theory.
Frank, taking the longer, visionary view in his classic "Persuasion and Healing", essentially came up with this: "The Psychodynamic, Behavioral, and Humanistic therapists all say their clients are getting better—and I believe them. I just don't believe they are getting better for the reasons they think they are."
Wow. Whoa.
Rather than emphasize the DIFFERENCES between and among theories and psychotherapy interventions, Jerome Frank proposed to study them and find out what the SIMILARITIES were. He believed that the similarities were most likely the place to find out why such disparate perspectives on, and approaches to, helping and healing were all achieving success.
That was brilliant. Not that the cult of personalities stopped. If you make your money based on your "differentness" and "against-ness", you want no part of Frank's proposition that the active ingredient in your signature therapy is actually the exact same active ingredient all the other guys are using.  Can't make much money or a name for yourself if THAT is the case.
So Jerome Frank went out and identified six common factors in all psychotherapies. I won't cover them here, but this web page goes over them, and it is worth visiting /index.php/the-news/tuition-and-financial-aid#scholarships
So anyway, since that time, there have been a million researchers who have come up with some variation of "all therapies work", or "the relationship accounts for the greater part of change", or "Readiness for Change" is everything" and findings like that. There have been studies indicating that emotionally intelligent professors with no formal counseling training are rated as highly as trained professionals by counseling clients.
Anyway, "in the literature" there is much to suggest that some few global factors probably play a huge part in whether an interactive relationship between two people is experienced as "therapeutic" or "healing" or simply "helpful".
The world of "healers" seems to hate that. Or so I have to infer.
Although they mostly agree that it sounds nice, and although they also generally agree that the "therapeutic relationship" or "therapeutic bond" is a great thing, and certainly part and parcel of any successful therapy, they still go on and  on re-packaging old stuff or ancient practices, coming up with "new" and "cutting edge" therapies or approaches, insisting in their workshops that the uniqueness of this (my) approach is " very powerful" and different, and succeeds where others come up short and yada yada yada. They write e-Books, create webinars, and do workshops promoting their unique approach and their significant successes in using it.
That just almost embarrasses me for them anymore. It really does. Not sure if I can explain that, but I started this blog, so I guess I have to say something.
I don't know. I guess I take a page from Jerome Frank here. I believe you when you tell me that some people are responding favorably to your practice, I just don't believe that they are responding favorably for the reasons that you think. There. That's it. For me, anyway.
Is it really such a bad thing that people think their preferred or signature "thing" is what the world of therapy has been lacking until now, and is the true active ingredient in their successful healing practice? Nah, it's not awful. What would I prefer? I would prefer that a practitioner say "You know, a lot of therapies, and honestly, some NON therapy activities would be helpful for you, buddy. In fact, if you meet Prochaska and Diclemente's "Readiness for Change" criteria, it may not matter that much whether you do Ceremony, or Cognitive Behavioral Therapy, or EFT, or move to Paris, or do EMDR, or Solution-Focused, or Narrative Therapy or join a running club—whatever. I happen to like ceremony, and that is what I do for a living, so if it's all the same to you, that is the way I would like to help. Assuming you're cool with that…"
That would be more honest. That would come closer to "informed consent." The idea that the SPECIFICS of the way I approach "healing" are what make the effects of my "treatment" so potent is probably not correct. The fact that the practitioner believes that to be the case may be both (from my perspective) ethically problematic, and truly the reason the client "buys it" and has a great experience. But my thinking is something like this: What your clients are tuning into, and reaping benefits from, is "you, in your special energy place, because you are aligned, and doing something you love to do and for which you have passion", which is not the same as "the thing you are doing." Big difference. Subtle, but huge.
Relatedly (or so it seems to me right this minute), it is my belief that Amma Ji does not "give" anybody anything but a high energy hug, and that in the presence of somebody who is so aligned with her own Higher Self, divinity, and mission, the person receiving the hug becomes more aligned with his or her own Higher Self, divinity, and mission. That is my theory, anyway. It is not that you lacked the thing she had, it is that she helped awaken you to the realization or experience that ,indeed, you did not lack that thing at all, but had only misplaced it or never been properly introduced to it.
I should probably keep this to myself. But you know, I started graduate school in 1983, so I have been "in the field" for almost thirty years. I am pretty smart, I have an open mind. Read a million books, gone to a million workshops, had a million clients, supervised a million more. Taught a million classes in Psychology. Been to a million therapists, coaches, astrologers, shamanic practitioners and so on. I think I have earned this position.
When you start to get older (not that I have), and you start articulating positions that are not necessarily the mainstream position (in whatever therapy community you happen to reside or practice), it kind of goes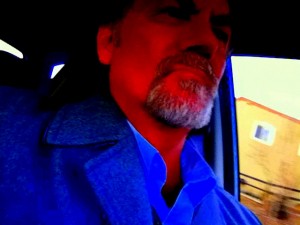 one of two ways. Some people view you as an elder, and they listen, and give serious consideration to what you say, even if it is at odds, or at least not completely consistent with their current belief. And others just think you are an old fart, being ornery for the sake of being ornery and contrarian.
I articulate this point of view because I think nothing going on in the field of Psychology, or Counseling, or Art Therapy is more important.
Nothing.
We speak in metaphor, we speak glibly, we state as fact things that are merely our pet constructs and conceptualizations, we reify stuff that should not be reified and do not recognize that we have done so–we do not even listen to ourselves, to our own language. Consciousness be damned.
Holy Smokes.
Luckily, it appears our clients will continue to get better, and not for the reasons we think…That is the good thing…
Thanks, Jerome…it is comforting to know that…
Jim Nolan
About the Moderator