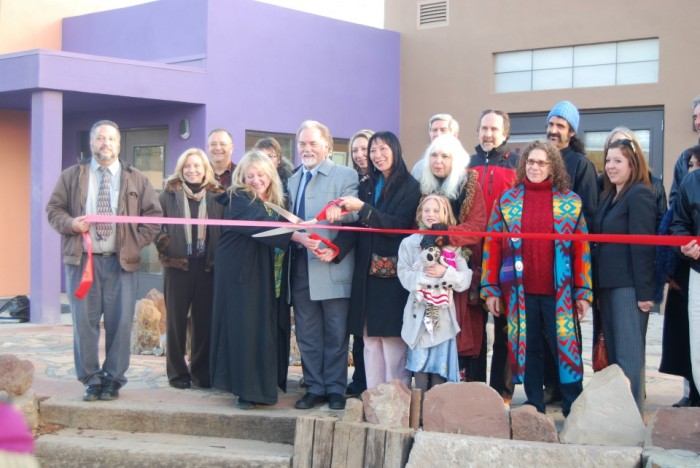 Southwestern College: The Only Place to Get Your Master's Degree in Art Therapy
OK, so here is why you should pursue your Art Therapy career at Southwestern College. There are going to be controversial statements in this piece. So it goes. I am addressing the issue as the President of SWC, as a businessman, as a practical person, and with full recognition of the political issues that surround the whole topic.
Here goes.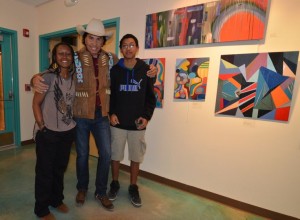 Art Therapy is an enormously powerful, valuable, and distinct modality for helping people. That being said, the field has NOT been particularly effective at convincing state licensing boards of those facts, at least not to the point of their granting Art Therapists their own distinctive license. In fact, three states license Art Therapists as Art Therapists. Another (New York) licenses some Art Therapists as Creative Arts Therapists. Yet more states consider licensure of Art Therapists as "Counselors", seeing Art Therapy as a "related discipline", or using some such language. I do not know whose fault any of that is. This is not fundamentally a political or fault-finding piece, so I am leaving that one alone. (I have said before, and I will say it again later—I am willing to write letters to any legislators anywhere in the United States supporting your efforts to get Art Therapy recognized as a licensable, independent discipline. I have put this idea out before, and never heard from anybody. I am 100% supportive of full licensure and insurance reimbursement for Art Therapy. Always was, always will be.)
In contrast, Counselors are licensable in all fifty states (as of a couple years ago, when California finally saw the light, and stopped caving to special interest/rival groups.) All fifty states license Social Workers and Psychologists. Marriage and Family Counselors are also licensable in all fifty states. You see the problem. Art Therapy has not been anywhere near as successful in this arena. Look at the numbers.
Here is the upside to the Art Therapy story, if you get your Master's training and degree from Southwestern College in Santa Fe.
At Southwestern College, our unique curriculum allows an Art Therapy student to meet all of the requirements of the American Art Therapy Association, AND to amass all of the courses required to sit for licensure as a Counselor. Some Art Therapy purists take great umbrage in respect to this. I do not get that. If one is qualified to sit for multiple licenses, and has done the work required by their respective accrediting bodies, it is a perfectly reasonable and practical and ethical plan of action to pursue that program and those licenses. If I could be an attorney and a dentist, and had done all the work to qualify as both, and someone told me I should really pick one or the other, so as to be purely identified as one or the other, I would tell them to get lost. Really.
I get that to the extent that Art Therapists identify as Art Therapists, they strengthen the field and the prospects of other states looking at the licensing issue. I also get that the field has not effectively taken care of the students' best interests as well as the other helping professions have, in terms of licensure. That's just the way it is.
Southwestern College has an Art Therapy/Counseling program. Some have very mistakenly posited that we (or somebody) is trying to make up the concept or field of Art Therapy Counseling. That is preposterous, at least from Southwestern College's perspective. We are doing nothing of the sort. Our program title, suggested and approved by the Higher Learning Commission, reads Art Therapy Slash Counseling, to indicate that students in that program took all of the coursework required for both. None of the core Art Therapy classes got diluted or compromised because of this double focus. Indeed, AATA (American Art Therapy Association) dictates the requirements for Art Therapy, and we would be morons if we did not offer those courses exactly as indicated by AATA, because we would be jeopardizing our accreditation. I guarantee you, not one of us at Southwestern College has the LEAST interest in doing that. We would go out of business. Not happening. The Board of Trustees would have my job in five minutes. Not happening.
It has been my observation that some of the people who are adamantly FOR the purist view of Art Therapy are well along in their careers, and already have decently developed income streams. They are not at points in their careers where they have to worry about being jobless and paying back student loans. I guarantee you that the students who leave Southwestern College with a diploma that reads "Art Therapy/Counseling" are happy as heck to be doing so. They have to make van payments and buy dog food. They need a job. We offer them the opportunity to earn other professional professional certificates as well to add to their clinical armamentarium and their resume in hopes of becoming more marketable, more hire-able. Being potentially employable in positions that get advertised as Art Therapy OR Counseling broadens their job search possibilities about a jillion-fold. It just does.
Some Art Therapists bemoan the relative dearth of jobs in Art Therapy. That is, jobs that are SPECIFICALLY listed as Art Therapy jobs and require Art Therapists to fill them. I get that. I personally do not know the "truth" of that statement. It probably shifts over time, I am guessing. But I think that concern is probably real.
But I WILL tell you that we graduate a PILE of Art Therapy/Counseling students, and the ones that want to work are almost invariably working. (Some do not want to work for the pay being offered, or in the setting that happens to be available, and I will argue all night that that is a completely different issue.) They get jobs in the "mental health field." We cannot legally guarantee that, but we can give you a lot of anecdotal data and put you in touch with graduates who are working. Heck, they are all over Facebook, Linked In and elsewhere. You can find them. Even during their graduation speeches they tell us where they got their first job. Maybe New Mexico is different. Maybe it is a better place to work, overall. I am not sure about that.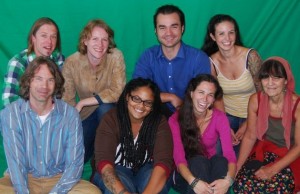 I am guessing (could be wrong, don't think I am) that it is only of secondary interest to them whether the job is strictly Art Therapy, or a Counseling job in which they can use art therapy as one of their therapeutic modalities. I am also guessing that if they had a choice, they would like to be hired to an honest-to-god Art Therapy job, named and articulated and supported as such. I get that. But (and….) for many, first and foremost, they need/want a job. That is not that complicated to understand. They owe money, and they have rent to pay. They are not feeling too political in that moment. Maybe later in their careers. Maslow's little known "Hierarchy of Grad Student Needs."
Southwestern College is working on, and planning to offer this fall, a LADAC—that is, a certification called Licensed Alcohol and Drug Abuse Counselor. It is not a done deal, but we are gunning to make it so. So with a little more effort, a student could walk out of here, license eligible as an Art Therapist, a Counselor, and a Drug and Alcohol Counselor. I gotta tell you, that is one heck of a deal. Really. Talk about increased marketability.
This is a time when the country is demanding accountability, affordability, sustainability in careers. They want institutions of higher education to make all efforts to guarantee that they are doing all they can to make students' degrees relevant and practical, leading to real jobs. Southwestern College is doing that. Sometimes the preferences of some people in a particular discipline might not be totally consistent with what people are calling for in the greater national theatre of jobs and job creation. This may be one of those times. I know a lot of you go to professional conferences (AATA, ACA, APA, etc.) One thing you find out when you go to Chicago and the Higher Learning Commission Annual Conference, is that there is a level of accountability well above the national organizations for specific disciplines. The Higher Learning Commission, the Department of Education, the IRS, for that matter. They are all players in this ballgame, and sometimes the well intentioned and understandable hue and cry being raised by a specific discipline, or organization, or state, simply does hold weight when up against the mandates and standards of HLC and the feds.
As the CEO of Southwestern College, I am aware that there are a handful of professionals out in the world who are not wild about the course we are on. However, the Higher Learning Commission likes it a lot. The local mental health agencies, like Teambuilders, Las Cumbres, and the Recovery Center like it a lot. They hire our people all the time, and love the education and curriculum we offer, and love the combinations of disciplines and certificates, and the quality work our graduates do.
One of my key charges as President and CEO of Southwestern College  is to be responsive to our constituencies. Our constituencies are first and foremost our students, and then the agencies in New Mexico that look to us for a steady stream of high quality, diverse and widely trained professionals. Another important constituency group is the clients in New Mexico (and beyond) who are looking for professional help in moving their lives toward a more satisfying and meaningful level. The Board of Trustees is yet another  critical constituency, and they want us to be, and remain, as sustainable, market-centered, fiscally sound, and professionally responsible as we can be. They like what we are doing with Art Therapy/Counseling a lot as well. It is my job to be responsible to those constituencies, and that is what I strive to do.
So that is where we are coming from. If I were looking to attend graduate school in Art Therapy, the prospects of collecting three credentials during my graduate career, from a fully accredited institution, WHICH, by the way, happens to be in one of the world's great art capitals, would drive me to Southwestern College in a heartbeat. It is a really smart choice.
As a final refrain, I want to say again—If anybody, anywhere, is struggling to get licensure for Art Therapy in their state (New Mexico was the first state to offer such licensure by the way—we are proud of that), I will write letters for them to legislators or anybody else supporting their cause. And if you need this kind of help, you should ask ALL presidents of ALL Art Therapy schools to do the same. That would be about thirty five or so letters from College and University presidents supporting this field. That could not hurt your chances.
Meanwhile, I will continue to follow Southwestern College's mission, which is "Transforming Consciousness through Education", and I will do my best to help our graduates find meaningful work in the field. I totally support Art Therapy, but I will not tell our students and graduates to reject their identity as any other kind of professional if they have earned the right to call themselves one. And I will continue to work to make Southwestern College graduates' career opportunities as plentiful and satisfying and meaningful as possible.
Thanks for reading with an open mind and open heart…
Warmly,
Jim Nolan, President of Southwestern College, Santa Fe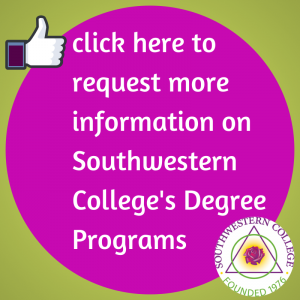 About the Moderator