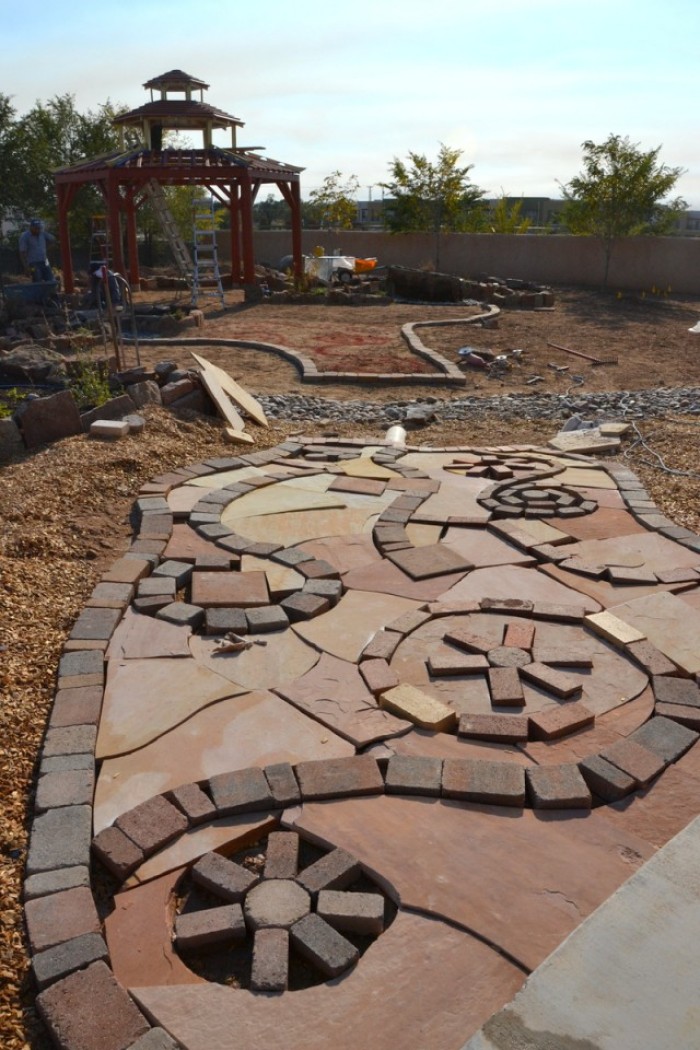 Southwestern College offers six Professional Certificates, and plenty of other places offer other ones, so this post is not really about SWC, it is about Professional Certificates.
Here are some thoughts on the subject:
First, I don't need to tell anyone that it is a competitive market out there for counselors and art therapists. It just is. Unless you are doing one of those "I want to work with the under-served in order to work off my federal loans" kinds of things. If you want to work in rural Alaska or Northern Maine, or out in the middle of the desert, you're in pretty fair shape with just your master's degree. You can stop reading, if you want to.
Beyond that, you will be competing. I do not want to present this from a fear-based place, or a "scarcity consciousness" place—there is room for everybody out there. AND….sometimes you will be going for a job that others want, plain and simple…….So……..There are lots of ways to compete, and this should not worry you much. It has rarely been otherwise. So what can you do? Network harder, network more, network a lot, create a dynamic web presence, create an attractive resume, get a whole bunch of experience, have your mom buy an agency and hire you, hone your interviewing skills, and network until the cows come home. Those are a few good tips.
Another way is to earn an advanced Professional Certificate in a hot area where there is a lot of need in the field. How does that help?
Well, the obvious. You have a lot more training in that area, so if you and I are competing for a job working with children, for example, and you have a certificate in Children's Mental Health, chances are really good that you will get the job, even if my mom owns the agency. That's just the way it is, and it makes sense.
Other benefits to a Professional Certificate?
It demonstrates to potential employees both your commitment to learning, to continuing education, and it shows that you're not just a dabbler, a dilettante, a jack of all trades, master of none. A course here and a workshop there, a weekend of this and an online serving of that do not necessarily add up to anything resembling an area of expertise. There's nothing wrong with dabbling—I am just trying to make you aware of how it might appear to potential internship sites and employers. It shows you know what area you want training in, and you go after it. It shows focus, intentionality. That is gold.
One last reason I can think of (I am sure there are others) is that you can accomplish the above while earning your Continuing Education Credits. Let's face it, many of the CEC's available in the world are pathetic. Listening to a two hour presentation at a conference where the first 15 minutes is the nervous intro, then an hour and half peppered with derailing questions, as the theory piece goes on forever, and then the presenter says "OK, we only have 15 minutes left to get into 'so how do we treat this problem?', so let me pick up the pace and tell you how to work with borderline serial killers…" Well, we have all been to that workshop over and over. Then there is the online "Pay 49 bucks and read 50 pages and answer 20 questions for 10 CEC's because you forgot to get your Ethics hours and your license expires Friday" model. That's a real winner. Really, if you have never been appalled by CEC offerings, I want to know where you have been hanging out.
Anyway—here's the deal. Certificates give you powerful areas of clinical expertise, they advance careers, strengthen your resume, enhance your professional image, AND earn you CEC's.
My major aim here is to help you think about the issue, from somebody who has been involved in lots of hiring over the years. Ultimately, only you can decide if a Professional Certificate makes sense for you, given all the variables. Best of luck with your professional development decisions, and when you get around to Googling certificate programs in Counseling and Art Therapy, don't forget to check Southwestern College's offerings. I can say with complete objectivity and absence of bias that they are the greatest Professional Certificates in the whole universe since the beginning of recorded time, bar none, but I guess you can figure that out for yourself…
Just checking if you're still reading…
Jim Nolan
President, Southwestern College
Santa Fe, New Mexico
About the Moderator