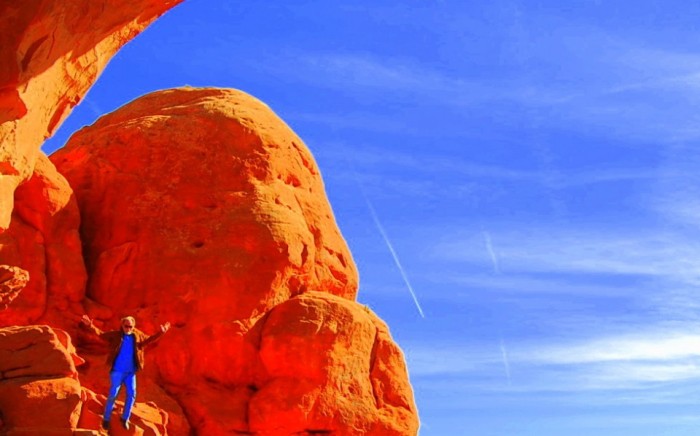 We have a tendency to think that Art Therapy uses "symbols" rather than "words", as in "Talk Therapy." I want to remind us that words are symbols too—really language is a staggeringly complex system of spoken and written metaphors that we can no longer recognize as metaphors. Let me point out a simple example: The word "ball" is not a ball. Written on paper, it is a collection of marks, and spoken, it is a sound, an utterance, "Ball" in English (though some other sound or utterance in other languages.) We have collectively agreed that the word "Ball", spoken, or written, will "stand in for" that little round thing I throw to Barney every morning. Symbols. Metaphors. The Ball is itself. We point toward it with symbols.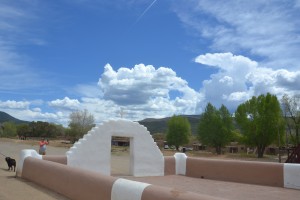 You might say, then, that language is one form of art, in which case "Talk Therapy" would be Art Therapy too, involving the art of language. Barak Obama and Rocky have different levels of artistry in this medium, as do Yogi Berra and William Shakespeare, though Yogi gets quoted more often these days.
But "Art Therapy" tends to mean, in this culture, "Visual Art Therapy", or "non-word" Art Therapy, although you find words on and in art objects, so that is not entirely accurate either.
Here's the idea, the way I see it. Our culture loves "Word Art"–language, talk, written word, spoken word. But some people do not or cannot find Word Art to express the experiences they have had, or are having. You know how they say "In the English language there is no word that captures the German word "Gestalt", and in Inuit, there are two million words for snow." That kind of thing. 
Too, sometimes "Word Art" just doesn't work for somebody, but painting, drawing, working with clay, does. Maybe the words don't exist, or maybe the person just does not yet know them. Maybe the non-word art helps them eventually find or create the word art.
If I asked you to make a movie with a paintbrush, or to make an oil painting with a guitar, you might say "That tool will not work well to convey the expression you are looking for." Artist, medium and intention have to align.
Similarly, some people "go to therapy" and the conversation might as well go like this: "I want you to express yourself fully, articulately, in depth, and with accuracy, using only Word Art, because that is the only art form I know, and it is the only one I use in my work. In fact, it is the correct art form for "Psychotherapy".
Which of course is ridiculous.
If you wanted LaBron James to do his best demonstration of his athleticism, you would not say "Let me see you play ping-pong." You would really want to see him play basketball. You wouldn't hand Eric Clapton an accordion and say "Let's see some hot blues licks."
But we do that to our "Talk Therapy" clients every day.
Art Therapy expands the art and communication forms allowable in the therapeutic relationship.
Of course music therapy, horticultural therapy and so on expand the possibilities even further. We acknowledge and embrace many possibilities for expression.
But Art Therapy uses the visual arts, primarily, to enhance the therapeutic relationship, to get at deeper meaning that cannot seem to be expressed adequately or fully in Word Art. I guess that is my Twitter answer for "What is Art Therapy?"
So if you are a prospective Art Therapy student, I hope this is helpful.
And for you practicing therapists, next time you are getting ready to engage a client in "Talk Therapy", take a minute to reflect. "Am I asking van Gogh to play the trombone?"
for more information on art therapy click here
About the Moderator