According to ancient Inca legends, sacred sites of North and South America must once again be linked together ceremonially and energetically in these times of great transition to help Mother Earth. In this workshop, we will engage in healing ceremonies from both continents to re-establish these "cekes" (energy lines) and simultaneously to transform ourselves. Together we will build a Medicine Wheel (North America) and an Apuchetta
(South America) on College land. Bring water, a sunhat, a jacket in case of rain, a rattle, and a blanket to sit on, as we will be outdoors for three hours! Comfortable shoes and casual clothing recommended.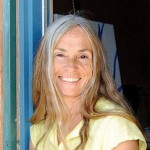 Carol Parker, Ph.D, LPCC, is the chairperson of the Counseling Program at SWC and director of the Transformational Ecopsychology Certificate Program. She has trained as a wilderness guide with the School of Lost Borders and has led groups to sacred sites in the southwest US, Peru, Hawaii and the Yukon.