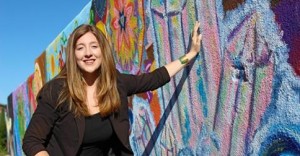 HS 5000 First class being offered in the new Human Sexuality Certificate program. Runs Tuesday nights 6-8pm, Sept. 23 – Dec. 2. Contact registrar@swc.edu to register. 
Participants will be introduced to developmental sexuality from a bio/psycho/social perspective. Sexual issues across the life span will be explored using expressive arts therapies. This course will use the Sexual Attitudes Reassessment (SAR) to provide participants with opportunities to challenge, examine, and reshape current sexual beliefs and attitudes. 
Ginna Clark, M.A., ATR-BC, LPCC, is the director of the new Human Sexuality Certificate program and adjunct faculty at SWC.  She is a member of the American Art Therapy Association and the Int'l. Association for Relational Psychoanalysis and Psychotherapy. She is currently a doctoral candidate at the Institute of Contemporary Psychoanalysis and Psychotherapy in Los Angeles, CA.