Southwestern College's Conscious Entrepreneurship Initiative will be offering a free workshop on Tuesday, January 28th, on "Using Pinterest for Branding You & Your Practice."
Jim Nolan, Laura Lansrud-Lopez, and Ande Hambuchen will facilitate the workshop. The training is open to all students, staff, faculty and alumni, and to those who already have a Pinterest account, as well as those who are considering creating one.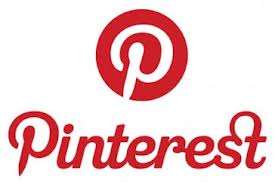 Pinterest is now the third most popular Social Media forum, after Facebook and Twitter, and is a very powerful, creative, and beautiful tool for increasing your own visibility as a practitioner. It allows you to share ideas and images, and convey to the world more about who you are as a person and a professional.
Not sure what Pinterest even looks like? Here are some examples of the possibilities:
http://www.pinterest.com/swcsantafe/
http://www.pinterest.com/arttxalliance/
http://www.pinterest.com/docwahoo/