Magdalena Karlick, M.A., ATR-BC, LPCC
Share this:
Magdalena V. Karlick, M.A., ATR-BC, LPCC is Director of the M.A. in Art Therapy for Clinical professionals program and core faculty in the Art Therapy and Counseling program. She is an alumna of Southwestern's Art Therapy/Counseling program, and received a B.A. from New York University in Community Learning and Development. She received a post-graduate certificate from the European Graduate School in Saas-Fee, Switzerland in Expressive Arts in July 2019. Magdalena has received training in Somatic Experiencing, Sandplay, & Psychodrama, and weaves these understandings of group, symbol and body into her classrooms and work with clients.
Magdalena served as the school counselor at Santa Fe School for the Arts and Sciences from 2014 to 2019, she was the founder of this position. SFSAS is a school that prides itself on its commitment to the character traits of respect, compassion, stewardship, honesty, trust and courage.  She is the Art Director at Creativity for Peace Camp, a program which uses dialogue and art with young women from Palestine and Israel to create bridges of understanding and mutual respect, creating leaders in a movement towards change and peace.  Magdalena offers supervision to Art Therapy interns, and dependently licensed Art Therapists and Counselors who are pursuing their independent license in New Mexico. As a supervisor she focuses on power dynamics, personal bias, culturally sensitive ethical practice, self-care and self regulation. Magdalena also served as the President of the New Mexico Art Therapy Association for two years. 
Magdalena is passionate about social justice, responsibility in leadership, and using the creative process to communicate stories and integrate understanding. She has been involved in multiple cross-cultural global art exchanges, and plans to continue to collaborate globally. For more information: magdalenakarlick.com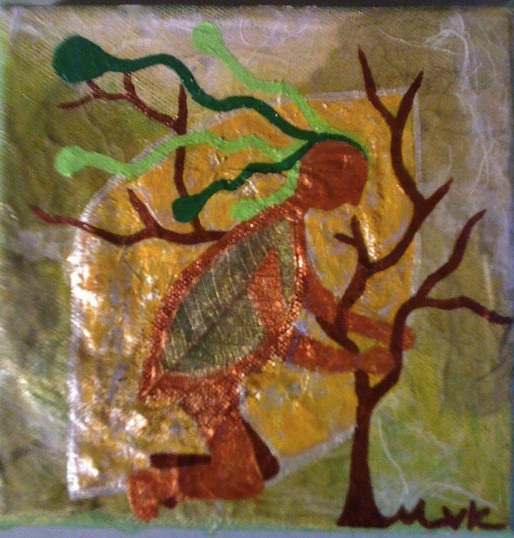 "Supporting Growth"