Magdalena Karlick, M.A., ATR-BC, LPCC
Share this:
B.A. Community Learning and Development, New York University; M.A. Art Therapy/Counseling, Southwestern College; Magdalena is an SWC alumna and faculty member in the Art Therapy/Counseling program. Magdalena is also the school counselor at the Santa Fe School for the Arts & Sciences working with students, teachers and parents in a community setting. Trained in Art Therapy, Sandplay, Somatic Experiencing and Psychodrama, Magdalena enjoys weaving together mindfulness, sensation awareness, symbolic embodiment, and art making.  She is also the art director of Creativity for Peace Camp, working with young women from Palestine and Israel. Magdalena has two growing sons and a dog and lives in Santa Fe. For more information: magdalenakarlick.com
An active and dynamic visual artist as well, Magdalena creates works from deeply layered multi-media paintings and ink drawings, to jewelry and sandtray figurines. Magdalena lives in Santa Fe and is raising two young sons. She enjoys dancing around the house, finger-painting, and cooking with her boys.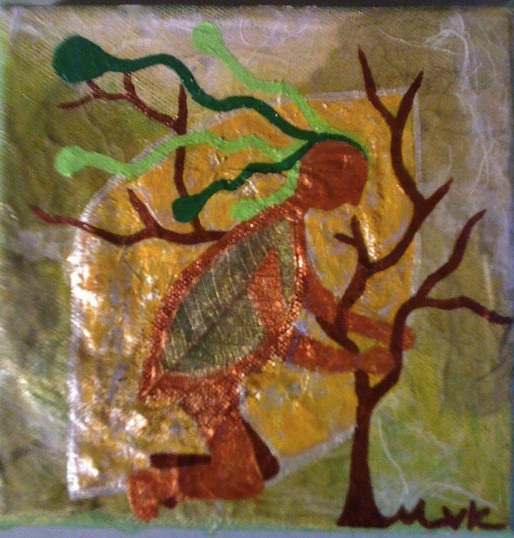 "Supporting Growth"