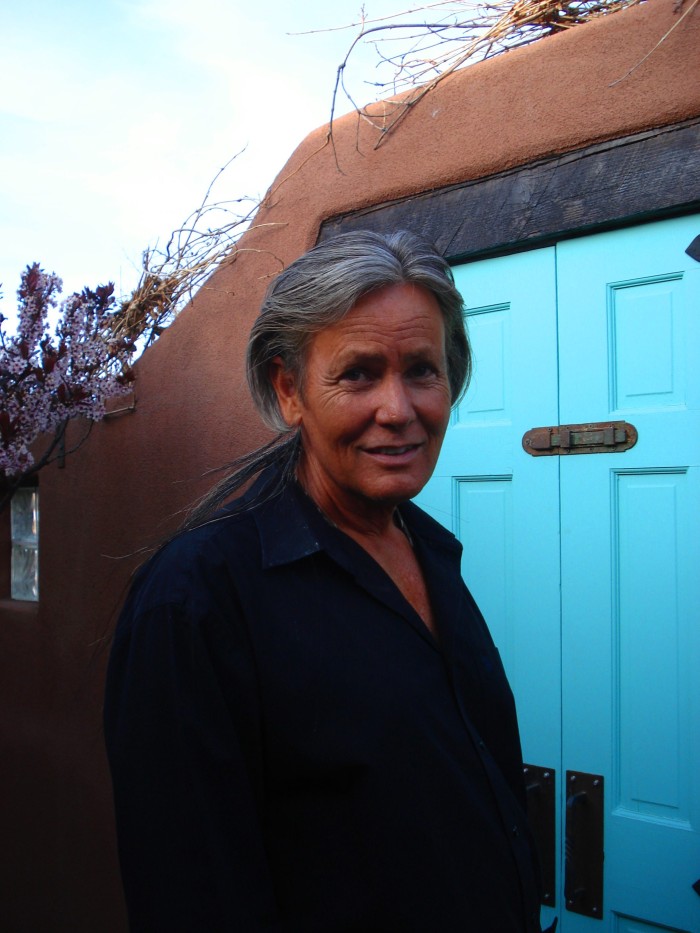 JOIN THE TRANSFORMATIONAL ECOPSYCHOLOGY PROGRAM FOR AN UPCOMING INIPI (SWEAT LODGE) and CANNUPA (SACRED PIPE CEREMONY) OCTOBER 28 AND 29 led by Dr. Scott Thomas.
Registration is still open!
Contact andreapacheco@swc.edu to register.
Ecopsychology at Southwestern College: One Faculty Member's experience of Ceremonial Indoctrination and Transformation
By Scott Thomas, Ph.D., LCSW, LADAC, CDVC3
When I was growing up during the summers on the reservation in South Dakota, it seemed the world was comprised of the wisdom of the elders, powerful ceremonies and teachings which held the earth in balance, a daily life of stark simplicity and at times impoverished hardship.  We were expected to follow our specific lineal cultural instructions and it was impressed upon us that our role was to carry forward wisdom teachings and power that would be preserved and passed to the coming generations. We were to be a small but critical link in a chain of spiritual practice which must be passed on through instruction, participation and consciousness of our responsibility to the Spirits, Mother Earth and the people. We were especially indoctrinated into consciousness of the inherent danger of our tendencies for reactive behavior or believing our fear based thoughts were truth. The ceremonies trained us to overcome these negative patterns and helped us to be in control of the words we spoke, the thoughts we entertained which create our world view and our actions. This is also how we were to divine our future role in helping humanity and preserving the planet.
Those ceremonies and ancient wisdom teachings are needed now more than at any time I know of in human history. Signs of imbalance such as poverty, depression and substance abuse, largely rooted in feelings of powerlessness against an increasingly oppressive mega system were foretold to us in the ancient prophecies. The prophesy says, "Something had gone wrong with the people. The buffalo (the food source and symbol of our health) had gone away. There was much suffering". This modern system which controls and contaminates the food we eat, increases the number of hours we must work in order to survive and restricts the choices we have for our careers and our lives is now in decline. I have seen such loss and negative impact on nature and our planet since I was young, growing up in the 60's. Yet I feel increasingly hopeful for the future of humanity. I see a higher consciousness in this next generation of young people. They see through much of the misinformation and manipulative distortions this culture promotes to keep us separated or in competition against one another.  I believe they are the ones who will reestablish the ancient wisdom teachings and ceremonies I have devoted my life to preserving. Just as a caterpillar must be dormant in its cocoon before emerging as a butterfly, I feel the signs are all around us that we are waking up from a long sleep to take back the sacred power of our true purpose, to protect the mother earth and live in harmony with each other.
   When I was young my grandparents and Arvol Looking Horse's mom and dad often spoke of the hierarchy that all our leaders, chiefs and medicine people existed only to serve the will of the ikce'wicasa, the common people. The protection and care of the ikce'wicasa was our most sacred obligation. To be a leader, you must keep nothing for yourself and always be giving any abundance you acquire to anyone in the tribe who is in need. These were some of our sacred instructions which insured our happiness and health. The leaders today who do not follow this instruction have upset the elemental balance of the earth and increased the suffering to a great many innocent lives. If enough people speak the truth, the power of the spoken word can heal that suffering. This is a spiritual principle.
Every morning for the past 40 years I have begun the day by offering a bowl of food as the sun rises to the "hunka wicasa" the ancestors, the "wamacasca oyate" the animal people, the "enaz'in tho' oyate" the green standing people and the "taku wakan" the good spirits asking for their help, guidance and protection and especially that they will help me to do good things for the people. When enough people focus on reciprocity and good, the energy created will achieve critical mass and there will be a great shift for the better of the planet. The recent gathering at Standing Rock Reservation to protect sacred waters was one example of the rapidly spreading global indigenous movement to empower the people through ceremony, positive energy and resolute peaceful activism. We can each do our part every day by increasing our participation in conscious actions which feed the good.
We were instructed that there are certain words we must learn to repeat as a part of our daily language. Words are a combination of your breathe or 'niye', your life force and sound which your body can create. This is also one of the roots of our power to heal. In the ceremony, we were told to always use positive words and beautiful words. Above all we were told to never bring anger into the ceremony or wish harm for another being. It does not matter what we think someone has done to harm us or our family, we always welcome them in humility and ask for only good things for them. Anger is the emotion which disrupts our vulnerability. The true feelings it often suppresses are fear, sadness and internalized shame from our child self. To heal our deeper vulnerable feelings, we must touch them and experience them or make friends with them" first. Anger in a ceremony can call up a certain hungry insatiable entity which is very difficult to send back.
We were also told to never speak swear words because these negative and harsh terms deplete the spirit of our life force and we could lose the energy to do good things for the people. If you want transformation in your own spiritual identity then follow the teaching from my "lala", my grandfather. Watch your own words during a normal day and train yourself to be conscious of what you are giving the moments of your life force to create. Here are some of the words we were instructed should be spoken each day as the focus of our breath and life force:
Wowaonsila – Compassion
Wowayuonihan – Respect: seeing others as sacred
Wowachitanka – Generosity
Wo'ksape – Wisdom from living the ceremonies
Wowahwala – Humility: putting the welfare of the people first
Wo'ohitike – Bravery to face adversity and protect others
Wachante Oyate – Being patient, silent, observant: being the heart of the people
When we were old enough we were instructed to meet the spirits in the "Inipi" ceremony, the sweat lodge, and develop a good relationship with them. This happened over time and through observing how the older people prepared themselves and conducted themselves inside the lodge. It was important to sweat every week or several times a week for four years before we went "on the hill" to pray and fast.
I remember walking up the long winding dirt road that rolled across the hills between my trailer and my uncle's house where we made the fire and prepared the Inipi for the night's ceremony. Sometimes it was raining and thunder and rolled across the sky with flashes of lightning, sometimes it was so hot I wondered how hot it would be in the ceremony, other times I was uncovering the firewood from a foot of snow and we could hardly see through the freezing winds whipping a white curtain of snowflakes around us. We always knew that each of these elements were our relatives and they had come to help us, instruct us and give us exactly what we needed for that day. We were shown how to get firewood, split it, and build the ceremony fire in the correct order. We learned to get the water in a sacred manner and offer the prayers and tobacco to thank the Spirits for the help they provided us. In this way, we were activating the relatedness connections between our own DNA and the energies of our ancestors which are present when we follow these prescribed ancient instructions. My role as a helper and a young boy who had pledged to learn the traditions was to also bring in the stones from the fire or to place them in the pit. Sometimes if you were not careful you would get burned, but I was expected to be strong and the sacrifice was worth it because of the great value of being able to serve my family. After at least four years of intensive instruction some of us were pledged to participate in the fasting ceremonies which took place in early June on the reservation.
The fasting ceremony we refer to as "going on the hill", is called "hanblecheya", to cry through the night. Crying is an important action step in integrating humility into ourselves. It draws the good helping spirits close to us by telling them we must not do these things on our own. We need their compassion and support. This is what the spirits exist for and they recognize their purpose and they will always fulfill it. We must train in the Inipi. The hanblecheya required we commit to stay in the "hochoka" or sacred space with only our shorts left on us, a blanket and our Canunnpa as protection. We pledged to remain on the hilltop overlooking the rolling grassy prairie for four days and four nights with no food, no water, no sleep and no other people there to comfort us. Over the years I went to hanblecheya fourteen times. Twice I went in the snows and freezing temperatures of winter. One year Arvol's father left me up there for six days and nights. He later told us that the Spirits had told him I was to stay with them longer than the four days I believed I was fasting.
Yes. At times, I was afraid of failing. It was only through hearing the older people counsel my uncle when he could not complete one of his commitments that I began to realize that failure only pertains to behaving in a disrespectful manner at a ceremony. My uncle went on the hill the same year I did, but the freezing rains, golf ball size hail and the tornado that passed by us sent him down. He was a very strong man and had a great deal of willpower and determination. He was a very spiritual man who had revered the sacred Canunnpa all his life. He told the elders he felt bad that he did not complete his commitment. They responded that the spirits sent him down because he had completed his commitments for fasting for this lifetime. The spirits had sent him down because there was no need for him to be there and they felt concern for him and didn't want him to get hurt. They were protecting him because they knew his loyalty and devotion. The spirits can be strict but they also care about us and they want us to have good lives. I have also heard a similar story from medicine men running the Inipi ceremony when someone wanted to get out. The person running the ceremony often told the participant to stay in and face their fear and overcome it, just as I was told when I was young. If the medicine man was told by the spirits that someone was done he would instruct the person to stay near the lodge and that rather than the dominant culture concept of failure, that instead they had completed the ceremony for what they had come for and they should take care of themselves to avoid getting hurt. It is like driving in traffic. If you get a red light and you have to stop, it's not because you're a failure as a driver. We stop because if we blindly proceed either ourselves or someone in our proximity will get hurt. Knowing and feeling the right thing to do in ceremony is a form of consciousness which comes to us after many years of training, observation and instruction from the elders.
Scott's class is coming up in the Transformational Ecopsychology program for the 2017-2018 school year.
Dr. Scott Thomas will be leading a weekend intensive on October 28th and 29th called "Ancient Narratives," sharing the Canunnpa or Sacred Pipe, the inipi or Sweat Lodge ceremony with the stories and teachings of a sacred way of life.
The Inipi is the ancient purification and rebirth ceremony of entering the womb of Mother Earth and realizing relationship to the cosmos. Scott grew up with indoctrination into a ceremonial way of life with his family on the Cheyenne River Reservation. He is a psychotherapist in private practice in Santa Fe and leads traditional ceremonies. These are some of his writings on the process of creating a depth understanding of eco psychology and the importance of training in the power of relatedness.
About the Moderator