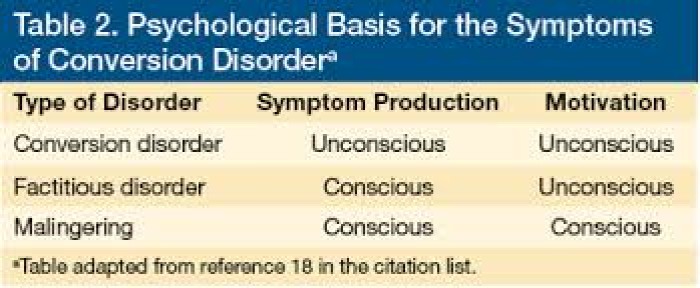 by Kim Poinsett-Holmes
CONVERSION DISORDER: No More Shame
I am a 54-year old clinical pharmacist by training and a professional medical writer for the pharmaceutical industry by vocation. I am also a recent graduate of Southwestern College (SWC) since December 2013 and a Licensed Mental Health Counselor in the state of New Mexico since April 2014. However, unlike the majority of my classmates, I have not worked with a single client since I graduated. After school, I moved back to White Sands Missile Range (a remote Army post in southern NM) to be re-united with my husband and to study for the National Counselor Exam; and now, we are preparing for a move back to the East Coast.
I have recently returned from Santa Fe after attending the Transformation and Healing Conference at SWC and I am feeling refreshed, renewed, and re-inspired. I visited with several of my graduated classmates who all seem to be immersing themselves in their chosen mental health community niches, collecting counseling hours to gain their independent license. I listened to their post-graduate work stories with interest and care. I was happy for their energy and enthusiasm as they forged their way forward in their careers. I worked hard to not compare my own journey with theirs, as every mental health counselor's journey is certainly different. I tried hard to not harbor any unkind feelings or "should's" toward myself for not following a traditional counselor career timeline (i.e., choosing to NOT work for a mental health agency or to take clients at this time).
I originally came to SWC with an intention of learning more about myself and to share what I have learned with others. Another intention was to more fully integrate my experiences of childhood and military trauma through the 40 hours of personal therapy required by SWC in addition to the experiential training offered by the school. I have been reflecting recently on a particular homework assignment in my Psychopathology class 3 years ago, in which Dr. Nolan asked us to pick a condition in the Diagnostic and Statistical Manual of Mental Disorders (DSM; the psychiatry Bible) that we had experienced at some point in our lives. It was during this exercise as I was studying the DSM that I ran across an interesting condition called "Conversion Disorder", also known as "functional neurological symptom disorder". As I continued reading, I could not believe the words in this psych-Bible, which were describing my "mystery muscle weakness" symptoms that I have experienced off and on, ever since July 1981, when I was a young soldier at Ft. Bragg, NC. This seemingly bizarre array of symptoms that manifests as extreme muscle weakness/paralysis, syncope (fainting), appearance of coma, tremor (pseudo-seizures), among other sensory symptoms, is best understood when looking at the complete picture of unintegrated trauma.
Unfortunately, upon onset of my symptoms in 1981 and for 30 years afterward, I had never been formally diagnosed with Conversion Disorder because no physician had ever suggested that I see a psychiatrist for an evaluation. I had consulted with numerous neurologists over the years, who were all befuddled by my symptoms, as none of their diagnostic tests could pinpoint a medical label to my condition. Being encouraged to read the DSM in its entirety in Dr. Nolan's psychopathology class has given me more insight into my symptoms than any medical professional has ever given me. However, in defense of the medical community, Conversion Disorder is a difficult and challenging disorder to diagnose and requires that neurologists have some training in these psychiatric conditions as well as a willingness to refer a patient to a psychiatrist should the clinician become stumped in making a medical diagnosis. In my case, I would have very much appreciated knowing what was happening to my nervous system and how to work with the symptoms back then. Instead, I struggled and suffered my most severe Conversion Disorder symptoms as a young woman, mother, wife, and employee.
Somehow, over the years, I eventually learned coping mechanisms and techniques that would stave off the worst attacks. But I never, in my wildest dreams, imagined that any other human being had to deal with this bizarre set of symptoms. I thought I was very much alone in experiencing my body's "betrayal" through what I know now as "parasympathetic system hijacking", or a "deep parasympathetic dissociation". One of the beautiful awarenesses that I gained from SWC was the understanding of how trauma oftentimes spawns layers of toxic shame, which can manifest as bodily symptoms, such as Conversion Disorder. By the time I came to SWC, I had learned to deny, hide, and/or ignore my symptoms out of shame and fear.
The holistic educational and experiential curriculum that SWC provided, along with the required personal counseling gave me more tools for understanding my symptoms and taking the steps toward building shame resilience (e.g., ceremony, psychodrama, somatic awareness, meditation, EMDR, and Mindfulness Based Emotional Processing). Through a variety of these therapeutic techniques, I learned to let my body tell its story and then re-frame and integrate the implicit memories in a way that brought all the little pieces of myself back together, like the patching up of Humpty Dumpty after his great fall. Years ago, I might have interpreted a diagnosis of Conversion Disorder as a shameful and terrible imperfection or a fatal flaw because of being given a DSM diagnosis, a "mental illness". But today, as an educated woman, I feel empowered and unashamed to say, "I have Conversion Disorder, which means that my nervous system sometimes expresses its unintegrated trauma in the form of certain symptoms manifested somatically".
For Dr. Nolan's class assignment, I chose to write a fictional short story about this DSM diagnosis. I "anthropomorphized" my Conversion Disorder into a cussing Chinese cowboy named "Freeze" who narrated the story of my symptoms and who had the power to intervene his assistance on my behalf whenever the stressors of my life became too much to bear. That's how I see the symptoms now – as an old friend who wants to help, with the best of intentions but, unfortunately, not the best of physical outcomes. Subsequently, I'm not afraid or ashamed of my mild Conversion Disorder symptoms, anymore. In fact, my Conversion Disorder and I are collegial collaborators with the mutual goal of becoming WHOLE. I have the greatest compassion for myself now (and for others with this condition) as I hold space for continuing transformation that is being facilitated through many venues of my life, including the Veteran's Administration (VA).
Since that class assignment and as a part of my process towards claiming shame (versus shame claiming me), I have been working with the VA to gain recognition and compensation for events that occurred 30 years ago during my Army soldiering days in the Cold War of the early 80's. Since graduation, I have spent an inordinate amount of mind-body-spirit energy processing these events through the VA system (i.e., American military medicine) to gain further understanding from that perspective. Although I consider my Conversion Disorder symptoms mostly in remission and have learned fabulously effective skills to mediate inner equilibrium, I am curious to see what treatment options the VA offers for Conversion Disorder, if any. I would love to meet others who have the disorder, and who, like me, have found therapeutic ways to cope and to re-weave the threads of their lives back together in a pattern that resembles wholeness.
As a part of my SWC internship at Casa Milagro, I attended a presentation at the Lensic Theatre, called "Minds Interrupted", sponsored by the organization, "National Alliance on Mental Illness (NAMI)-Santa Fe". This travelling panel of people affected by mental illness talked about their experiences of either living with their diagnosis or loving someone who had a mental illness. I was deeply touched by their courageous and personal accounts of alternating pain, joy, loss, and acceptance. Using these courageous souls as role models, and taking the vicarious stage, I try to imagine how empowering it might be to stand in front of an accepting and embracing large audience like they did. I try to imagine myself saying, "I have Conversion Disorder", and NOT feel shame or loathing for having an imperfect nervous system with unintegrated trauma. Even if it were NOT an accepting and loving audience, I believe that I now know how to hold myself lovingly "safe" in non-nurturing places. Nevertheless, I still want to stand up in front of 500 people and say the words, "I have Conversion Disorder" and SMILE. I want to smile with the confidence of knowing that I am a work of art in progress until I draw my last breath in this body. Conversion Disorder is just one colorful stroke in this artful masterpiece that is my life. I feel no more blame or shame for the events in my life over which I had no control.
Adapting verbiage from my first SWC blog and borrowing from Jeff Foster's teachings, I believe that, "From a heart-based perspective, the Conversion Disorder experience, along with any other DSM disorder or life event, is just a human experience, neither good nor bad. It just is. It just was. We are here to experience the full range of human emotions, from pain to bliss, and to not judge them. Given that understanding and within that frame of reference, Conversion Disorder and any event that brings suffering is an invitation to remember who we are, to return to our core, and to completely experience the pain or bliss of whatever comes along. There is nothing that needs to be 'fixed' here. Only remembered, and completely experienced." 
 Finally, I remain open and deeply inquisitive about my Conversion Disorder and my role as counselor and/or researcher in better understanding and healing this unique biochemical pathway for trauma in the human body. As I step into my Wise Woman years with confidence and grace, I am post-menopausally pregnant with hope, compassion, and love for all that is, all that was, and all that will be.
-Kim Poinsett-Holmes, MA, PharmD, LMHC
About the Moderator