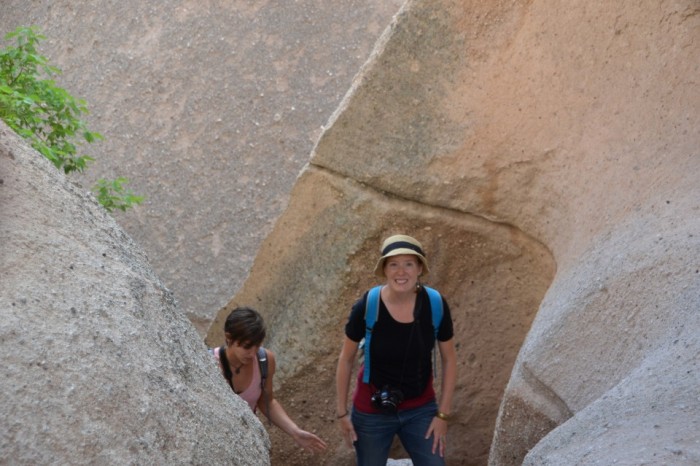 Tips on Applying to Grad School, by Mary Edson, graduate student at Southwestern College, Santa Fe
Here I am. I have moved all my belonging across the country, found a place to live and finished my first week in the Art Therapy program here at Southwestern College (SWC). Throughout the journey, I have had multiple people ask me questions about the application process: How much time did you give yourself? Did you visit the school? How did you choose the schools you wanted to apply to? How did you document your art work?
I applied to four schools and visited each of them. The decision felt like a big one to me. The journey was both challenging and exciting on an emotional, spiritual, financial, and intellectual level. I learned a lot in the process, especially what it was I really wanted, not just from my Master's program, but also for my life right now. Here are some tips I can offer to reduce stress and enjoy the process: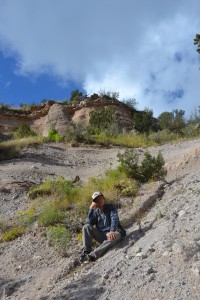 1. Read through the criteria for admission. Make sure you have fulfilled or are working toward fulfilling the criteria. Criteria can include: prerequisite classes, volunteer hours, letters of recommendation, etc. Depending on what you may still need to complete, this can alter the length of time it takes you to complete the application. Some people may only need a month or two, while others may need a year or two. For instance, when I began my application process, I gave myself a year to complete it. I needed to take two Psychology classes and I wanted to have my art portfolio be of more recent work, so I gave myself some time to create new pieces.
2. Contact those you would like to write your letters of recommendation early. I found that typically my mentors, professors and work supervisors were happy to write a letter of recommendation, they were also thankful that I had given them plenty of time to work on it. I gave my contact people about three months notice. Their lives are busy, busy! So giving plenty of time is both respectful and helpful!
3. Ask your friends and/or family for help when you need it. I wanted my application to be succinct and professional. I felt that I needed an extra pair of eyes to edit some of my written work and to look at my art work through a more critical lens. I found people in my community who enjoyed this type of work. I had someone edit my essay, someone else review my resume and lastly, another wonderful person help me sort out which art pieces to use. Admittedly, calling on people in my community was hard because I did not want to burden them. However, it ended up being a great process. Many of the people I worked with had been to graduate school and were able to offer me advice. They each had a better understanding of me after the process and our relationships were strengthened.
4. Determine how you want to submit your application. There are many ways to submit an application and each school may want something different. I decided to put all of my material in plastic sleeves that I then put in a three ring binder. This helped me keep things organize and clearly see if I was missing anything.
5. Pay attention to deadlines. This may be most important of all! The application deadline is one thing, but if you are applying for financial aid, that is a whole other beast! Okay, it is not that bad, but staying organized with deadlines is important. Some extra financial aid such as scholarships or graduate assistantships may have separate deadlines from the application deadline. They may also have other criteria to fulfill such as an interview or other letters of recommendation. Give yourself plenty of time to research and apply for financial aid.
6. Ask absolutely any question. If you are not in the area to visit the school, pick up the phone or send an e-mail anytime you need to. If you have a lot of questions about the school you can schedule a time with an admissions counselor to talk on the phone or meet in person. Get in touch with current and past students, contact a professor you think is doing work that you are interested in. Asking questions will greatly help inform your decision.
7. If you are able to, visit the school. Because I had applied to four distinctly different schools in varying parts of the country, it was important to me to visit each school so I could make the decision I felt best about. Visiting the schools gave me greater perspective on the education and values of each school. I was also able to get a sense of the place and if it would be a good fit for me or not.
8. Personal opinion, thank those that helped you get to where you are and keep them up to date. I continue to send an abundance of gratitude to those that supported and aided me in the process. I really would not be here without them. Since arriving here and starting school I have received so many kind and curious e-mails and phone calls. Folks want to know what you are up to. I think that people are just as excited as I am. It is not just my journey, it is a journey of many.
9. Run, dance, sing, create, work, laugh, sleep…do what you need to do to keep your stress level low. You will get to the other side. It will be joyful. It can be joyful during the application process as well.
I hope some of these tips are helpful, take what is helpful and leave the rest behind. There are many roads to take with the application process. Find the rhythm that works best for you. Best of luck to you on this rich and fulfilling journey.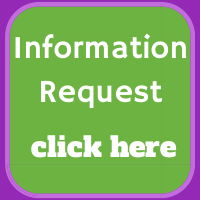 About the Moderator