Heather Leigh, DAT, ATR-BC, LPAT, LPCC
Home

›

Heather Leigh, DAT, ATR-BC, LPAT, LPCC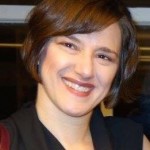 Heather Leigh received her Doctorate in Art Therapy from Mount Mary University in Milwaukee, WI. Her dissertation is titled Identifying Signature Pedagogies for Art Therapy: A Delphi Study. She received her M.A. in Counseling Psychology: Art Therapy from Adler University in Chicago and her B.A. in English at the University of Wisconsin-Madison.
Heather is a Board-Certified Art Therapist, Licensed Professional Art Therapist, Licensed Professional Clinical Counselor, former President of the Illinois Art Therapy Association (2013), and faculty member on the Southwestern College Board of Trustees (2017/2018). Her theoretical expertise is Adlerian Art Therapy and Psychotherapy, which is a strength-based, holistic approach that emphasizes increasing feelings of belonging and connection with others. As an art therapist/counselor, Heather has worked with older adults, people with chronic mental illness, and children who have been abused and neglected.
She previously taught as an adjunct professor at Adler University in Chicago, IL and at Mount Mary University in Milwaukee, WI. Heather believes that teaching and inspiring future art therapists is an important way to expand artistic consciousness in the world. Prior to becoming an art therapist Heather worked in corporate and non-profit communications.
As an artist, Heather enjoys drawing and mixed-media, primarily abstract work that incorporates movement. Her oth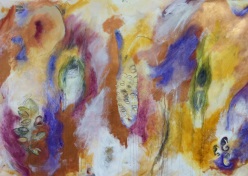 er creative practices are writing and dancing Argentine Tango.
Teaching and Course Leadership
Theories of Art Therapy
Research Methods
History of Art Therapy: Founders and Foundations
Professional Ethics in Art Therapy/Counseling
Assessment in Art Therapy/Counseling
Art Therapy Capstone Part II: Art Based Inquiry
Presentations
Authority vs. Power: Creative Leadership from the Inside Out, Community Lecture, Southwestern College, Santa Fe, NM, October 2015
Authority vs. Power: Art Therapy Leadership from the Inside Out, American Art Therapy Association's 46th Annual Conference, Minneapolis, MN, July 2015
Tree of Life: A Performance Artwork on Personal and Professional Intersections, Mount Mary Spring Symposium, Milwaukee, WI, April 2015
Authority vs. Power: Art Therapy Leadership from the Inside Out, Illinois Art Therapy Association Annual Conference, St. Charles, IL, October 2014
Trust Only Movement: Mining the Metaphor of Movement in Adlerian Psychotherapy, North American Society of Adlerian Psychology annual conference, Chicago, IL, May 2014
Adlerian Art Therapy: The Next Generation, North American Society of Adlerian Psychology annual conference, Chicago, IL, May 2014
Art Therapy Through an Adlerian Lens, Mount Mary Spring Symposium, Milwaukee, WI, April 2014
Art Therapy and Dementia Care: Illuminating the Therapeutic Importance of Art, American Art Therapy Association's 44th Annual Conference, Seattle, WA, June 2013
Tree of Life: Community Building with Older Adults from the Roots Up, Illinois Art Therapy Association Annual Conference, Chicago, IL, October 2011
Tree of Life: Growing Community Feeling in a Nursing Home, North American Society of Adlerian Psychology annual conference, Victoria, B.C., May 2011
Meeting at the Crossroads: Creative Arts Therapy and Social Work in a Short Term Rehabilitation Unit, Aging in America NCOA-ASA Conference, Chicago, IL, March 2010
Tree of Life: Building Community Through the Arts from the Roots Up, Aging in America NCOA-ASA Conference, Chicago, IL, March 2010
Workshops
Working Creatively with Older Adults, Southwestern College, Santa Fe, NM, January 2016; February 2017
Adlerian Theory and Art Therapy, Association Alfred Adler, Montevideo, Uruguay, August 2013
The Use of Art in Group Counseling, ICASSI, Hitzkirch, Switzerland, July 2011
Art Therapy with Older Adults, School of the Art Institute of Chicago, Chicago, IL, November 2010
We see you; I am here: Art Therapy with Older Adults, ICASSI, Maryville, TN, July 2009
Adlerian Encouragement Groups, Harold Washington College, Chicago, IL, January 2007
Art Therapy and Cross-Cultural Understanding, Adler University, Chicago, IL, December 2006
Art for the Soul (Open Studio Process), Studio Pardes, Oak Park, IL; Old Town Art Center, Chicago, IL; Whispers from the Moon, Oak Park, IL, 2003-2006
Professional Affiliations
American Art Therapy Association, 2007–present
New Mexico Art Therapy Association, 2016–present
Illinois Art Therapy Association, 2007–present
•President (2013); •President-Elect (2012)
North American Society of Adlerian Psychology, 2007–present
•Representative to the International Congress on Adlerian Psychology, Vienna, Austria, July 2011
Psi Chi National Honor Society in Psychology, 2007–present