Honorary Scholarships
Home

›

Honorary Scholarships
Share this:
Southwestern College offers 22 Honorary Scholarships for students who entered Prior to the Fall of 2017. Scholarships are available for every quarter. Please note that students must apply for Honorary Scholarships separately. Deadlines for applications are sent out from the financial aid office yearly.
Fall Honorary Scholarships
Ralph Waldo Emerson Award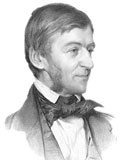 Waldo Emerson was the "Father of American Transcendentalism" and a major influence on Robert Waterman as he created the original curriculum for Quimby/Southwestern College (especially his essay "The American Scholar"). Emerson believed in the Unity of all Beings in the pre-eminence of the Inner Teacher or Knower, and in drawing wisdom and compassion from one's own soul, about The One or Divinity.
President Nolan Award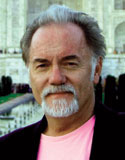 Dr. Nolan sees a great need for enlightened leadership. In these times, when leaders at a local, national, and international levels seem to be caught up in against-ness paradigms and unable to move into heart-based policies, Southwestern College students and graduates are moving towards leadership of a different kind. Jim believes that an evolved leadership orientation is needed now, and in the future of Southwestern College, for it to continue being a guiding light in conscious higher education.
Art in Action Award
At Southwestern College, we have a history of art making and art therapy in the community. We would like to recognize a student for the same vision. We are looking for a student who has used art in community service.
Neva Dell Hunter Vision Award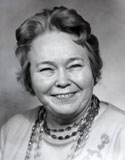 Neva Dell Hunter was a metaphysical teacher and practitioner who founded Quimby Light Center. This led to the founding of Quimby/Southwestern College. Neva Dell offered the initial vision for a school that later would become Quimby/Southwestern College.
Southwestern College Alumni Scholarship
This Scholarship represents the appreciation of Southwestern College Alumni for the hard work and sacrifice it takes to complete this curriculum.
Community Service Award
At SWC, we value community service of all kinds in various settings. Tell us how you have offered service to your community in the past, and your commitment to community building for the future.
Winter Honorary Scholarships
Katherine Ninos Light Figure Scholarship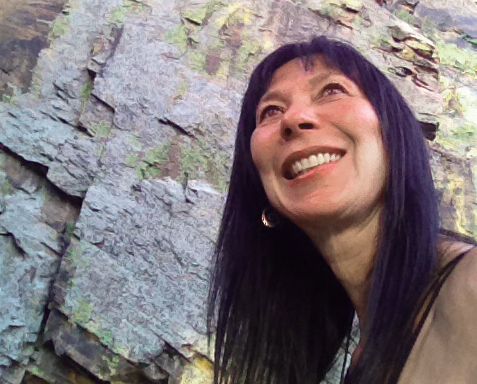 Katherine Ninos created the Psychology of Consciousness sequence at Southwestern College, and has dedicated much of her adult life to helping students find inspiration through their own Light Figure. A Light Figure is someone who acts or has acted in such a way as to inspire others by making a significant difference and contribution in the world.
 Rudolf Steiner Award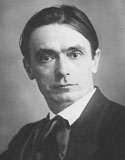 Rudolf Steiner was a pivotal influence in the early days of Southwestern College. Steiner was a monumental and creative thinker across such diversified areas as spirituality (founding Anthroposophy), philosophy, education (founding Waldorf Schools) biodynamic agriculture, movement and sound (Eurhythmy)architecture, and much more.
Creativity and Soul Scholarship
Creative expression has always been the way that humans access and nurture the soul. At SWC we believe creativity is "soul-in-action." Creativity and soul are rooted in the traditions here, and they are an integral part of the classroom experience.
Robert Waterman Founder Award

Robert Waterman is the founder of Quimby/Southwestern College. Influenced by Neva Dell Hunter, Phineas Quimby, Ralph Waldo Emerson, John Dewey and Carl Jung, he created the first curriculum for an inaugural class of twelve students in 1979. Robert still teaches at Southwestern College.
 Martin Luther King, Jr. Award
Ralph Waldo Emerson, powerful influence on Robert Waterman and the founding of Quimby/Southwestern College, was himself influenced heavily by Hindu scripture. He in turn was a mentor to Henry David Thoreau, whose writings (especially his essay Civil Disobedience) powerfully influenced Dr. Martin Luther King, Jr. and Mohandas Gandhi. The wheel goes around and around. Dr. King, of course, championed non-violent protest and will be an influence on every generation of Americans well into the future. We hope he also influences Southwestern College students who are interested in Social Justice and non-violent action.
Transformational Learning Award
Describe a transformational learning experience prior to or during your time at SWC, and how it has contributed to your current path in the counseling or art therapy field.
Spring Honorary Scholarships
Guadalupe Award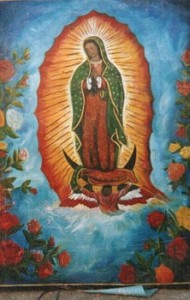 Images of Our Lady of Guadalupe are seen throughout New Mexico. These images transcend her historical and cultural origins. They have provided inspiration to many people here. What has divine feminine meant in your life and personal experience?
Spirit of Unity Award
Southwestern College was originally founded as Quimby College, honoring the now little-known "Father of New Thought." New Thought is a spiritually-sourced energy/spiritual healing movement that is still quite vibrant today, and was the foundation for Unity, the Center for Spiritual Living and other such groups. William James, the greatest American psychologist of his time, called New Thought a movement of "healthy-mindedness" and America's "only decidedly original contribution to the systematic philosophy of life." It involved a positive approach to life, a conscious alignment with divinity, and a firm belief that we can participate in our own health, happiness and prosperity
New Beginnings Award
This time of year is about new beginnings…describe a vision or intention you have for the coming year related to your personal/professional growth in the helping profession.
Gandhi Social Conscience Award
Interestingly, Gandhi was powerfully impacted by Henry David Thoreau's life and writing. Thoreau, of course, was mentored by Ralph Waldo Emerson, who also impacted Robert Waterman's educational philosophy profoundly. Gandhi, a wisp of a man physically, brought the powerful British Imperial Empire to its knees, leading to the freedom of India, the world's second largest country. Gandhi had vision, and personified the idea that "one person aligned is stronger than a million who are not."
Ancient Wisdom Traditions Award
Mainstream Psychology takes us part of the way, but seems to stop with the "actualization" of the self, the individual. All Ancient Wisdom Traditions have seen that as the half-way point, at best. Their emphasis on One-ness, the Unity of all beings and things, requires going beyond personalities and biology, into realms where Hermes Trismegistus, Pythagoras, indigenous cultures, the Druids, Phineas Quimby, Emerson, and modern day New Thought writers found higher truths, and greater depths of wisdom.
Board of Trustees Ambassador Scholarship
The Southwestern College Board of Trustees admires the path of each of our students, and their capacity to bring honor to the College as an "Ambassador" for the school as they move about the world, both now and after graduation.
Summer Honorary Scholarships
Henry David Thoreau Award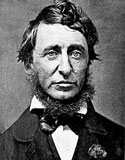 Henry David Thoreau, protégé of Ralph Waldo Emerson, and author of Walden and Civil Disobedience, had a profound impact on Gandhi and on Martin Luther King, Jr. One could say that Thoreau was dedicated to awakening consciousness and breaking trances. But well beyond being merely a philosopher, Thoreau was a man of action and was jailed for holding to his principles.
The Southwestern College Staff Scholarship
This award is offered by the staff of Southwestern College, in appreciation of the commitment made by students to pursue a difficult course of study, staying conscious and respectful as they do so. Staff and students are in a dance together the whole-time students are here, and even beyond.
The Ellavivian Power Award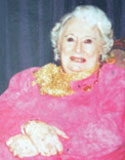 The Ellavivian Power Award honors one of the early influences of the Quimby Light Center and Quimby College. She worked with Neva Dell Hunter to develop the healing practice of aura balancing. In her book, The Auric Mirror, she brings forward the healing potential of what may be referred to as "energy medicine."
Black Elk Visionary Award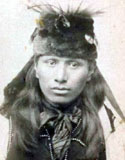 Black Elk is a medicine man of the Oglala Lakota people. He had a vision where he saw all nations cooperating in a grand procession. He said "I saw myself on the central mountain of the world, the highest place, and I had a vision because I was seeing in the sacred manner of the world." (The sacred mountain he saw was Harney Peak in South Dakota), and he said "But the central mountain is everywhere." This award recognizes the efforts by the student to embrace multiculturalism in their lives and in their career aspirations, and to carry a vision for all peoples.