jobs that come in to us from friends of the college
Share this:
Southwestern College offers a Master's Degree in Art Therapy/Counseling, allowing our graduates to be licensed both as Art Therapists and Counselors in many states (check yours!) This is a VERY valuable option, as Art Therapists are licensed as such in only about 5 or so states. We believe in helping our graduates all through their careers, through our Conscious Entrepreneurship Initiative, by posting jobs here, and by offering professional development tips. Please re-post and share this list with friends, colleagues, and on your social media profiles…Best of luck to you in your search for bliss and a great career!
Jim Nolan, President, Southwestern College/New Earth Institute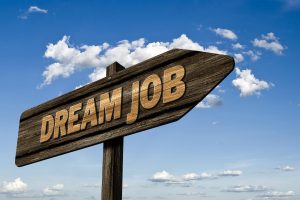 SWC postings 6/18/2018 :
We have a position available for weekends here at the Montecito Santa Fe. We are an assisted and independent living community and the person in this position would work closely with our elders from 9a – 5p on Saturdays and Sundays. If a student is in their internship, these hours can count towards that as well since we are an approved facility by the school. Below is the link to the position we have available.
Lorena Alvarez, MA, ATR-BC, LPAT, LPCC   lalvarez@montecitosantafe.com
Life Enrichment Director
Montecito Santa Fe
500 Rodeo Road
Santa Fe, NM 87505
P 505.428.7777
F 505.988.1066
SWC postings 4/14/2018 :
Substance Abuse Counselor 
NM Treatment Services in Santa Fe, NM

LMSW, LPCC , LMFT , LCSW , LMHC, LADAC (Provisional License Acceptable) If this seems like the right position …

Behavioral Health Clinical Navigator Inpatient FT/40HRS 
Christus Health in Santa Fe, NM
Clinical Supervisor – 6West 
Phoenix Children's Hospital in Santa Fe, NM
Gerard's House: Grief Connections Program Director 
Gerard's House in Santa Fe, NM
Occupational Therapy Job Opportunity – Santa Fe, NM 

Pecos NM Occupational Therapy Job Opportunity 
Occupational Therapist – OT – Contract 
Substance Abuse Counselor 
NM Treatment Services in Santa Fe, NM
Candidates must be licensed as a LADAC, LMHC, LPCC , LMFT , LMSW or LISW/ LCSW
Tele-therapy Position for SLP in New Mexico 
Therapist 
La Posada de Santa Fe Resort & Spa in Sante Fe, NM
Clinical Counselor Job- Santa Fe, NM 
ProCare Therapy in Santa Fe, NM
Domestic Violence Case Manager 
Buffalo Thunder Resort & Casino in Pojoaque, NM
Physical Therapist Assistant Per Diem Outpatient Adult Physical Therapy 
Christus Health in Santa Fe, NM
Local Counsel/Affiliate Attorney 
American Mortgage Assistance Center in Santa Fe, NM
Department of State Hospitals
Coalinga State Hospital