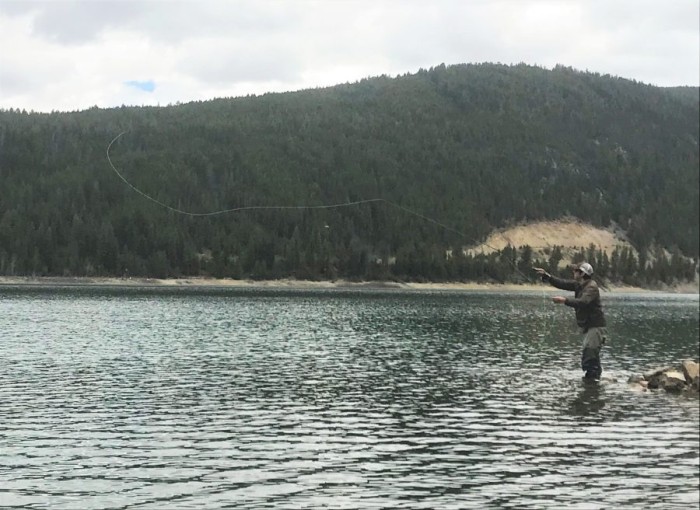 During the pandemic and time of social unrest, similarly to many of us, reflections have been occupying most of my time. I have been ruminating on my role as a therapist and the path that led me here. My journey is nothing unique; however, during this time of transition I feel inclined to put my feelings and experiences into words.                              
It has been almost a decade since I started at Southwestern College in the art therapy/counseling program. I was directionless out of my undergraduate degree, but knew I wanted to attend an art therapy program and to get out of my home state of Minnesota. I'm not sure exactly what brought me to Southwestern, but I know I felt a drive to experience something completely different and do something unexpected. During my undergrad degree and overall time in Minnesota, I was unhappy (for a variety of reasons) and not coping well. I always had a desire and urgency for self-understanding, curiosity, and growth. In my state then (emotionally, psychologically and geographically), this was not possible. I did not know what I needed to understand or ways I needed to grow, but needed to shift these static feelings.
Once I started at Southwestern, there were challenges I immediately faced that impacted my self-exploration and understanding. I was young when I started–one of the youngest in my cohort. Coupled with my own naivety and ignorance, I don't think I was prepared for many of the foreign concepts, which I mostly attribute to not having the experience or sense of safety to be truly vulnerable with others, let alone myself. Now that I'm this far removed, I sometimes look back at my time at Southwestern and interactions with embarrassment and shame. However, and more importantly, I look back on this time with great compassion, admiration, and gratitude.  
Over time and with practice, I started to tap into these deeper and more vulnerable parts of myself, and gained difficult insights. That this was the change I desired but couldn't put into words. This was the start of my individuation from my family of origin, cultural communities, and social environments.
Southwestern gave me this foundation for continued growth and realization. I graduated in the summer of 2014 and remained in New Mexico, working at the Santa Fe Recovery Center for a few years, followed by The Life Healing Center. These were times for major transitions in my life. I married my wife, who challenges and encourages me. Professionally, I gained necessary clinical tools and immersed myself in diverse and challenging populations. Two years ago, I left New Mexico, the Southwestern Community, and a place that I called home for several years, for Missoula, Montana.
While in Montana, I have been working for a small agency, Evolution Services, specializing in attachment-based family therapy, while also moving into private practice. Montana is known for its robust outdoor scene, and is full of endless miles of forests and rivers, making this a great location for me to further pursue my passion of fly fishing. I was sad to leave New Mexico, but have been able to surround myself with peers, colleagues, and clients that promote the same type of growth I experienced at Southwestern and New Mexico in general.
A lot of what I have been learning about myself and reflections are further concretized through my adoration of the outdoors, where many of these challenges and questions are being developed and applied while fly fishing. Some classmates may remember my love for fly fishing and the ways it has and still does promote my own understanding of self and others. It has become such an integral part of me that I have co-created a fly fishing website, Anchor Fly, intended to provide useful information to new fly fishermen and fisherwomen.         
Now because of my wife's continuing education, we are preparing to move back to my home state of Minnesota, the current epicenter of our country's unrest. It is time, now more than ever, to engage with myself in an honest and vulnerable way, understanding my role as a white man and acknowledging my privilege. This task is hard enough, but without the resources in self-awareness I gained from Southwestern, I don't think I would be able to do this in a productive way.
Beyond larger social currents, there is a lot to look forward to with moving back to MN: my entire family, old relationships, and familiarity are all here. However, I find myself struggling at times with this impending return. I have been feeling a lot of grief and loss. In part for my relationships I've formed and the places, but more than that, I feel that I am giving up on my adventure and personal journey of growth by going home. What happens if I'm not accepted or don't fit in? Will I inevitably lose the part of myself I've been cultivating over the last 10 years? How can I remain authentic to myself while still pushed to fit into old roles and patterns I've since shed? 
These are questions I am still trying to figure out, and know that I will eventually understand and appreciate. Through this time of transition, I am trying to hold these feelings of fear and loss with compassion and patience.
Thank you for reading.
About the Moderator