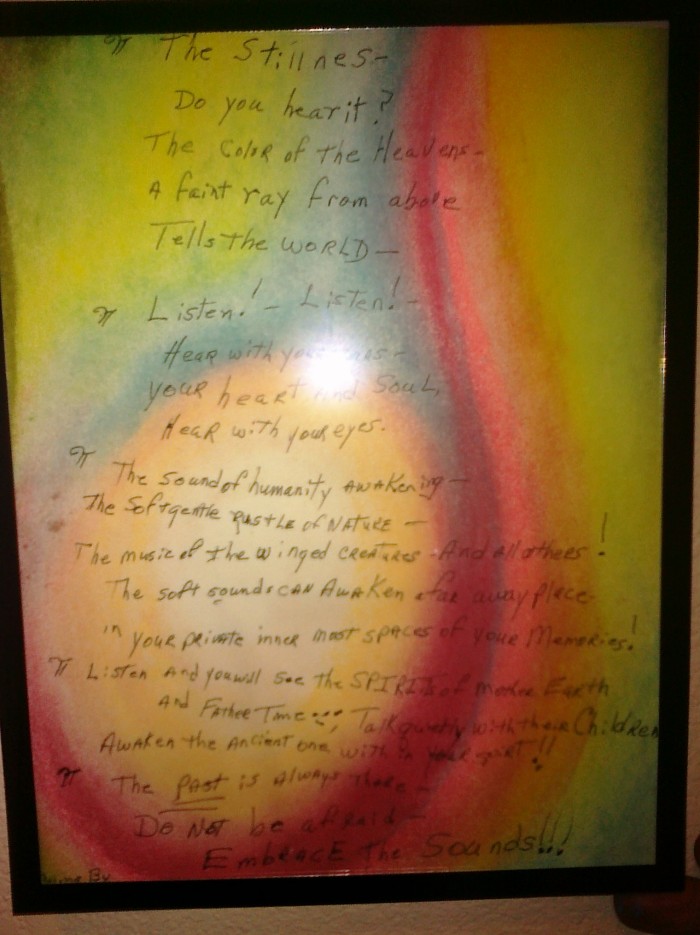 During my Internship I began a heart-warming relationship with someone I never would have met otherwise. I had created an Art as Healing group at a local residential facility for the gay and lesbian community over fifty. Residents would come and go throughout the season but one woman was always present no matter how grumpy or tired. She, (we will call her Emma) would draw, write and share her thoughts with the group. Emma has been diagnosed with Parkinson's disease, anxiety and depression.
When I met Emma she was grieving her life-partner of twenty years who had died twelve years earlier. They had shared a life of very little money and chronic illnesses. Emma told me that she missed her partner very much and that the only family she had much contact with was her partner's nephews and niece. We decided to do individual work together, meeting once a week for Art Therapy at the counseling center. There Emma continued to express herself through chalk pastel and pencil on paper. Emma would draw her memories, her nightmares, her experiences of pain, and her visions of hope and sadness. She drew the chained cabinets of her mind. She drew places of death and places of a far away peacefulness by a tree and a river and always a bird flying.
Emma naturally found her own pace as she transferred these locked away emotions from inside her out into the room each week. I was honored to be in the presence of someone so bravely facing what was hidden for all these years. The old and tattered pieces of herself that were long ago abandoned were being brought into the light and we saw how they held little bits of brilliance, her life essence somehow still embedded in their forgotten corners.
Today, two years later, Emma has found herself in a new relationship. She is moving out of assisted living, into her partner's home, and they plan to 'marry' next spring. Emma still struggles with pain but her outlook for the future has changed dramatically. She says with a smile, "It feels like I have been given a second chance at life." I am very grateful to have been witness to Emma's process. Her jagged sense of humor and poignant poetry will remain as soft impressions on my heart always.
Client information has been edited to remain anonymous.
~Heather Wulfers, MA, LMHC, ATR-BC
About the Moderator