Tierra Nueva: Serving our Community and the South Side of Santa Fe
Southwestern College has been bringing the world extraordinary therapists since 1979. Naturally, therapists-in-training need a place to train!
www.tierranuevacounseling.org

Since 1986, SWC students have  provided affordable counseling to the community from a holistic mental health-care perspective. In a unique program for a New Mexico college, Tierra Nueva Counseling Center offers students practical experience in general counseling, art therapy, SandPlay therapy, trauma, grief & renewal, applied interpersonal neurobiology, ecotherapy, xhildren's mental health, infant mental health, human sexuality, and addictions, abuse and recovery.
Practicum students and interns utilize a holistic psychology framework which includes psychotherapeutic approaches that address the emotional, mental, multicultural and spiritual aspects of each client. Consistent with our philosophical approach, the services offered at the Tierra Nueva Counseling Center are based on a transformational view of human development.

In 2016, Southwestern College was proud to open the next iteration of our counseling center – Tierra Nueva Counseling Center (TNCC).  Tierra Nueva was designed and built from the ground up with counselors, art therapists, and northern New Mexico clients in mind. With twelve counseling rooms and two classrooms, we are now able to provide dedicated space for SandPlay therapy, family counseling, art therapy, and group therapy, in addition to traditional counseling rooms. 
Who We Serve: We serve residents of Santa Fe and northern New Mexico. Those who are assisted are 60% female and 40% male; 42% are minorities and over 70% of the clients are low-income. Our students help adults, children, couples, families and groups to make positive life changes.
What Brings People to Therapy? Individuals, couples and families often seek counseling or art therapy services to work through conflicts in their lives. Some of these issues may include:
Depression
Personal Growth
Work-related conflicts
Addictions
Grief and Loss
Abuse
Trauma
Relationship Concerns
Anxiety
http://www.tierranuevacounseling.org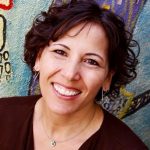 Laura Lansrud-Lopez, M.A., LPCC, LPAT, ATR-BC, ATCS, ACS
Clinical Director of Tierra Nueva Counseling Center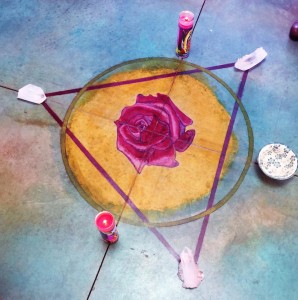 Tierra Nueva Counseling Center
3952 San Felipe Road
Visit the Tierra Nueva Website
Please call for appointment
(505) 471 – 8575
You may also contact us by email:
tierranueva@swc.edu
Hours
Monday-Thursday: 9 am – 9 pm
Friday: 9 am – 7 pm
Saturday: 10 am – 2 pm
Counselor-in-training fees per session:
$25 for individuals
$30 for couples or families
$10 for group sessions
Fees for Independently Licenses therapists
$130 for intake
$90 for individuals
$95 for couples or families
$30 for group sessions