Trauma, Grief & Renewal
Home

›

Trauma, Grief & Renewal
Share this:

Trauma, Grief and Renewal Certificate Program
Program Description
The Trauma, Grief and Renewal Certificate Program is designed for licensed and other professionals working with clients experiencing trauma and grief. The curriculum emphasizes therapeutic care of the dying, grief counseling, transition, loss and hospice philosophy and practice. It combines experiential, introspective and expressive approaches to learning. The program's educational philosophy views death and dying as a natural part of the life cycle and the ultimate change all human beings face. Understanding the natural processes of life, death, grief and loss can help people to honor transitions and live life more fully and joyfully. The program is designed to shed light on the human journey. Personal growth and transformation can be found in the process of grief, loss and trauma resolution. The dying have the opportunity to complete life in a way that heals. Those around dying persons reach a deeper understanding of the process of the life journey for self and loved ones.
*This program meets the national requirements for certification in Thanatology by the Association for Death Education and Counseling (ADEC).
Click Here to See Upcoming classes in this Certificate.
96-HOUR CERTIFICATE
6 required core courses
*Southwestern College students may take these courses at the Continuing Education price unless they are using the course to meet graduate program degree requirements. 
Core Courses:
Dying to Know: Issues of Death and Dying for the Professional
Topics covered include the natural process of dying, hospice and palliative care, the exploration of the nature and impact of different types of death, issues for survivors, funeral practices and transition rituals in a cross cultural context.
The Art of Healing Grief and Trauma
Poetry, music, writing and drama are utilized as vehicles for transformation through the expression of the profound mysteries of life death and transition. Participants experience their own personal guidance through an exercise in embodied art and meditation.
Art therapy interventions are explored.
Trauma Theory, Process and Interventions
The biological model of trauma is studied, including recent research. Trauma interventions are compared. The importance of sequential treatment strategies is stressed.
Theories of the Grief Process and Bereavement Interventions
Grief process is studied from various perspectives and models. Bereavement interventions and support programs and strategies are compared.
Counseling Skills for Trauma and Grief
The skills necessary to counsel clients with trauma, grief, and complicated grief are demonstrated. Students have the opportunity to role play with the skills. Strategies and skills for group work are discussed.
Ethics, Self Compassion and Professional Issues
Topics include ethical principles, legal tools for planning, compassion fatigue and the necessity of self-care to prevent burnout. Other professional issues are explored. Participants are encouraged to identify ethical issues affecting their professional practice.

Skills you will learn:
How to work with trauma and grief in the context of transformational healing
Strategies for treating trauma and grief when working with individuals and/or groups
How to use current research in the field
Strategies for using creative arts in healing trauma and grief
Bereavement interventions for the grief process
Strategies for addressing issues of death and dying, and the impact of death on survivors
Identification of ethical issues in working with trauma and grief
Self-care and how to avoid compassion fatigue
Where you might use these skills:
Hospice
Hospitals
Religious settings
Medical clinics
Private practice
Primary and secondary schools
Inpatient and outpatient recovery centers
Public and private agencies
Community mental health centers
Program Director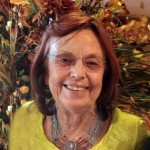 Janet Schreiber, Ph.D., has a distinguished career in behavioral sciences in post-graduate education. For over thirty-five years she has trained counselors and other health professionals. She completed her masters' and doctoral degrees in anthropology with an emphasis in psychology from UC Berkeley. She received additional training at the Langley Porter Institute and the Hastings Institute. Since the 1970's she has helped develop hospice services as well as community programs. She has taught at the University of Texas School of Public Health, where she served as chair of behavioral sciences, and at the University of New Mexico Medical School. Dr. Schreiber is the former director of the Elisabeth Kübler-Ross Hospice Program at the Northern New Mexico College. read full bio
Contents: