Transformation and Healing Conference
Home

›

Transformation and Healing Conference
The Annual Transformation and Healing Conference, presented by the New Earth Institute of SWC, offers low cost CECs to counselors, art therapists and social workers as well as the community at large.  Under the guidance of Vice President, Katherine Ninos, Southwestern College has offered its annual Transformation and Healing Conference since 1981. Every year, amazing and transformational teachers, healers and elders have graced this event (see below) offering training and experience with cutting edge therapies and ancient rituals. As part of our institutional commitment to service in our community, the Transformation and Healing Conference provides a forum for regionally and nationally known practitioners to share their work, and for our community to benefit from such a convocation of wisdom carriers. 
The 36th Annual Transformation and Healing Conference will be held July 19 – 23, 2017
Click here for full conference brochure
(Important Note: It has been brought to our attention that the printed brochures that went out in the mail recently show Lee Cartwright's workshop as 1:00-4:00pm. That is not correct. The correct time is 2:00-5:00pm on Saturday, July 22.)
 Keynote Presenter on July 23, 9am–5:30pm
Gabor Maté, M.D.
$160 (lunch included)
7 CECs Available
To be held at The Institute for Indian Arts (IAIA)
83 Avan Nu Po Road, Santa Fe, NM 87508
(Note: Ticket price of $160 includes a lunch ticket. IAIA is not convenient to any restaurants, so lunch will be provided in the IAIA cafeteria. Several dietary options will be available, including meat, vegetarian, vegan and gluten-free.)
GABOR MATÉ, M.D.
The Hungry Ghost: A Biospsychosocial Perspective on Addiction, 
from Heroin to Workaholism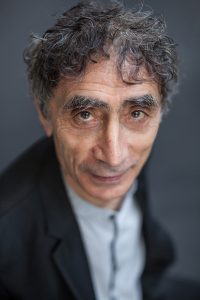 Based on his book In The Realm of Hungry Ghosts: Close Encounters with Addiction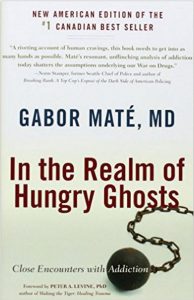 Contrary to what is often claimed, the source of addictions is not to be found in genes, but in the early childhood environment where the neurobiology of the brain's reward pathways develops and the where the emotional patterns that lead to addiction are wired into the unconscious. Stress, both then and later in life, creates the predisposition for addictions, whether to drugs, alcohol, nicotine, or to behavioral addictions such as shopping or sex.
Some topics that will be addressed: 
• What happens chemically and physiologically in the brains of people with substance dependency or behavior addiction?
• The development of the addicted mind: how early childhood experiences shape the brain;
• The social basis of addiction in economic, cultural and political dislocation and  disempowerment;
• Developing a therapeutic relationship in which healing is possible
Saturday, July 22, 2017, 2-5pm
at The Center for Spiritual Living
505 Camino de los Marquez, Santa Fe
LEE CARTWRIGHT, M.A.
The enteric nervous system is the intrinsic neurological network of the gastrointestinal tract – extending all the way from the esophagus down to the rectum. The enteric nervous system is often called the 'second brain' because it can actually override instructions from the brain in your skull. Even though the enteric nervous system contains more neurons than the sympathetic and parasympathetic nervous systems combined, trauma models often scarcely mention it. This is extremely unfortunate because an optimally functioning 'second brain' is pivotal to breaking vicious cycles of trauma reenactment. It is often a 'gut feeling' that provides the inspiration to take appropriate risks, to break away from the status quo, to change one's life for the better. This workshop introduces the fundamental nature of the enteric nervous system, its role in trauma reenactment, as well as practical exercises to make the 'gut brain' an invaluable resource in breaking trauma cycles – in truly providing The Guts to Stand Up For Yourself.


Lee Cartwright, M.A., a Southwestern College alum, developed Shifting Consciousness through Dimensions (SCtD), a neurological system for transforming trauma and personal limitations. He has written three books on SCtD: The Qi to Unlocking Trauma, Neurological Approaches to Dream Work and Art Therapy, and The Body Evolving Spirit.
DVDs of Lee's previous presentation on Mending Broken Hearts will be available at the conference.
View past conference brochures here:   
2016 – At the Crossroads of Human Potential
2015 – Diversity, Healing and Consciousness
2014 – Consciousness and Compulsivity
2013 – Creative Approaches to the Healing Arts
2012 – Through the Looking Glass: Perspectives on Systems, Trauma and Resilience
2011 – Interpersonal Neurobiology: Integrating Body, Mind and Spirit
2010 – Nurturing Our Children, Healing Our Future
2009 – Consciousness in the Age of Aquarius
Here is one student's (Natascha Holmes) experience of this rich and inspiring event, click here.