Human Sexuality Certificate
Home

›

Human Sexuality Certificate
Share this:

Human Sexuality Certificate Program
Program Description
The clinical marketplace has a perennial shortage of therapists who can work with sexuality issues. The goal of Southwestern College's Certificate Program in Human Sexuality is to help address this shortage, and prepare therapists to add this powerful clinical specialty to their practice. Three required clinical courses will ground students in developmental sexuality and facilitate the development of specific clinical skills for thinking, theorizing, and working with a variety of sexual issues.

Consistent with Southwestern College's experiential, self-reflective approach to clinical studies, the program will also give students an opportunity to explore their own sexual development, attitudes, assumptions, sexual history, dreams and fantasies. Areas of emphasis include: ethics, the role of sociocultural & familial factors in shaping sexual values and behavior, intimacy skills, diversities in sexual expression (BDSM, kink, tantra, polyamory), issues related to sexual orientation and gender identity, sexual exploitation (including assault, abuse, & harassment), sex addiction, tools for reducing shame and enhancing pleasure, cybersexuality and social media, the history of the discipline of sex research, theory, therapy, desire, sexual dreams and fantasies.
Click Here to see Upcoming Classes in this Certificate
96-HOUR CERTIFICATE
1 required core course:
5 elective courses
Required Course: Sexual Attitudes and Development
Elective Courses: (Subject to change)
Clinical Skills: Theorizing and Thinking about Sexual Issues in Psychotherapy
Clinical Skills: Working with Sexual Issues in Psychotherapy
Pornography and the Question of Sex Addiction
Integrating Sexuality and Spirituality: The Heart and Soul of Sex
Touch and Embodiment
Innocence Betrayed: Understanding Sexual Abuse and Trauma
Eros in Myths, Dreams and Fantasies
The Principles of Pleasure

Skills you will learn:
The ability to work more effectively with a wide range of sexual issues
Specific clinical skills in diagnosing, treating, and responding to sexual issues in psychotherapy from a holistic, strengths-based perspective
The opportunity to explore your own sexual attitudes and assumptions
Expanding your capacity to think psychologically about sexual issues
Managing transference and countertransference issues
Broadening your capacity for working with relationship dynamics
Expanding your knowledge about diversities in sexual expression
The ability to bring conscious awareness to your own blind spots, wounding, and unresolved trauma while actively working with these issues in a healing way
Where you might use these skills:
Private practice
Agencies working with individuals, couples and families
Trauma treatment centers
Eating disorder treatment centers
Youth Shelters
Schools
Colleges and universities
Reproductive health centers
Assisted living and retirement homes
Program Director
Ginna Clark, PsyD., LPCC, ATR, is a psychotherapist and art therapist in private practice in Santa Fe. She works from a relational depth-oriented perspective which integrates developmental and attachment theory, as well as object relations, interpersonal, and trauma theories. She received her Master's degree in art therapy and counseling from Southwestern College and later pursued advanced training in sex education and clinical sexology from the Institute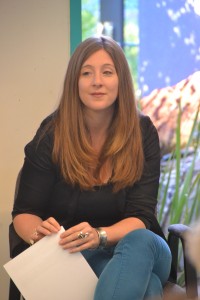 for the Advanced Study of Human Sexuality. She received her doctorate from the Institute of Contemporary Psychoanalysis in Los Angeles.
Ginna's background includes over ten years of experience in community mental health, including psychoeducational work with survivors of sexual violence and their families, sex education with college students, and most recently psychotherapeutic work with couples and individuals with diverse issues. She has presented at national conferences and published articles on topics as varied as: sexual trauma and revictimization, adolescent sexual behavior, the history of sex research and the development of treatment interventions for sexual issues, attachment and desire, infidelity and non-monogamy. She has an ongoing interest in applying contemporary psychoanalytic thinking to better understand and help clients struggling with sexual issues, lack of desire, and unsatisfying relationship dynamics.
Ginna and the Certificate was recently featured in the Santa Fe Reporter.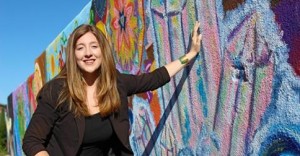 Click here to read the article.