Psychedelic Studies Certificate Program
Home

›

Psychedelic Studies Certificate Program
Share this:

Psychedelic Studies Certificate

96-HOUR CERTIFICATE, Completed with 6 courses
Completed with 3 required courses and 3 elective courses
16 CEUs $375 per course
*Graduate students may take these courses for elective credit.
Required Courses:
Psychedelic Movement: Pioneers in the History, Research, and Current Policy Development
The Psychedelic Experience:
Transcendent Personal Growth and Transformation
Navigating Ethical Practice in the Wild West of Psychedelics: Safety and Risk Reduction in an Emerging Landscape
Elective Courses:
This Is Your Brain on Psychedelics:  Neuroscience, Brain Plasticity, Creativity
Emerging Trends in Psychopharmacology: Ethical use of Psychedelics and Other Substances used to treat addiction
Other courses may be listed in quarterly schedules.
For more information about the program call: 1.877.471.5756
Use this link to self-register for a class : https://newearth.regfox.com/nei-registration-form  or call or email the Registrar directly at 1-505-467-6809, collegeregistrar@swc.edu
Program Learning Outcomes
After completion of this program students will be able to:
Describe the history and science of the therapeutic use of psychedelic compounds.
Critically evaluate the scientific research in the emerging field of psychedelic-assisted therapy.
Analyze the ethics and decision making models that apply to psychedelic assisted therapies
Describe the phenomonological experiences common to the therapeutic use of psychedelic compounds and why they produce lasting adaptive emotional, mental, and behavioral changes.
Where Certificate Knowledge and Skills May Be Applicable:
Youth Shelters  

Private practice
Agencies working with individuals, couples, and families
Trauma treatment centers
Eating disorder treatment centers
Schools
Colleges and universities
Reproductive health centers
Assisted living and retirement homes
Program Description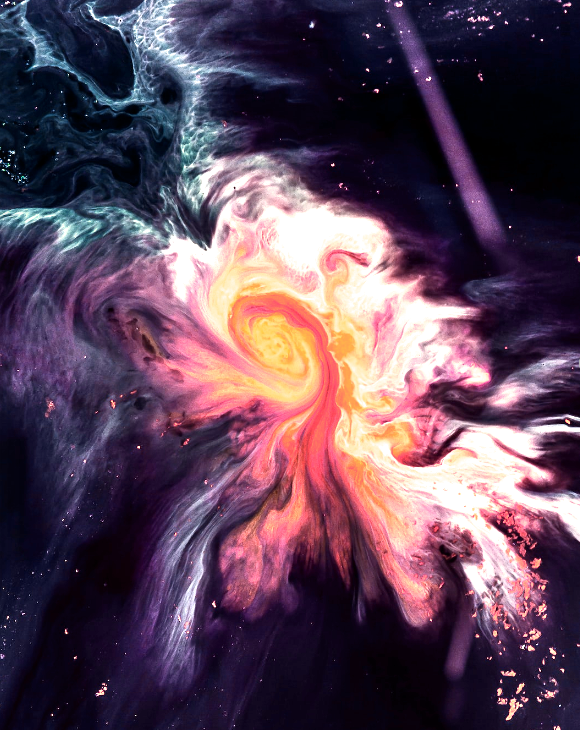 The Psychedelic Studies Certificate Program is designed for clinical professionals and community members who wish to learn about the science, history, policy, ethics, phenomenology, and clinical applications in the emergent field of psychedelic- assisted therapies. The program will encourage the development of critical thinking skills, self-reflection, ethical decision-making, assessment of research and media influences. The therapeutic applications and neuroscience of psychedelic compounds will be examined along with therapeutic modalities and frameworks for preparation and integration of psychedelic experiences. Students will engage in critical and reflective dialogue with peers and instructors regarding ethical considerations such as safety, harm reduction, personal bias, informed consent, appropriateness of intervention, and referral resources to integrate knowledge. Participants will not be engaging in non-ordinary states with psychedelic compounds. However, they will have opportunities to experience non-ordinary states of consciousness and the phenomenology of the psychedelic experience through possible opportunities such as breathwork, mindfulness and meditation, movement, music, experiential role play as participant and facilitator.
Program Director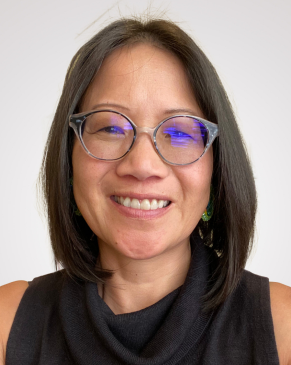 Amy Wong Hope, LCSW, is trained as an MDMA-assisted therapist through California Institute of Integral Studies (CIIS) and Multidisciplinary Association for Psychedelic Studies (MAPS). She completed a Psychedelic Social Justice Certificate through Chacruna Institute (2021). With few published textbooks to refer to, Amy actively works to curate a relevant snapshot of psychedelic studies and how it is profoundly influencing science, culture, therapy, ethics, and humanity by inviting guest speakers and presenters into the program to share their expertise and discuss ideas and issues with students. She sees this program as an opportunity to share critical knowledge about psychedelic-assisted therapy in order to increase safety and reduce harm and risk in this emerging field. One of her missions is to create a
space for learning, critical thinking, dialogue and collaboration for those interested in this fascinating new landscape. Amy is the co-author of Small Doses of Awareness: A Microdosing Companion (to be published February 2024 by Chronicle Prism Books). In this guided journal, she brings her clinical knowledge into the writing prompts and inquiries to facilitate readers into being their own guide with their experience.
Amy maintains a private practice with a focus on providing trauma-informed modalities and approaches that support clients in restoring emotional, somatic, and relational resiliency. Amy integrates Internal Family Systems, Sensorimotor Psychotherapy, EMDR, mindfulness, spirituality, and integration of non-ordinary states of consciousness into her client work. She incorporates the shame-resilience work of Dr. Brené Brown, and is a certified "Daring Way Facilitator."
Amy has an undergraduate degree in English Literature and Comparative Religion, which led her to switch her career in mid-life to pursue the field of phenomenology and spirituality within her clinical practice. While at Simmons College (class of 2010), Amy was awarded the Iris McRae award for excellence in writing and was an Albert Schweitzer Fellow (2010). Prior to moving to Santa Fe in 2013, she completed a post-graduate fellowship at The Trauma Center at Justice Resource Institute (JRI) and Metrowest Behavioral Health Center, under the direction of Medical Director Dr. Bessel van der Kolk, M.D., where she was supervised by, and learned from, many cutting-edge leaders in the trauma treatment field. She is always inspired and surprised at the ways in which clients recognize and reckon with their own consciousness. As a former developmental editor, she finds it a great honor to witness clients as they revise and "edit" facets of their lives to fit their expanded understandings of authentic self.
Students and community members pursuing this Certificate must complete all required classes within six (6) years of taking the first class.