Applied Interpersonal Neurobiology Certificate
Home

›

Applied Interpersonal Neurobiology Certificate
Share this: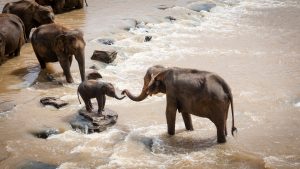 Program Description
Interpersonal Neurobiology (IPNB) lives at the intersection of spirituality, biology and psychology. This emerging field has grounded what the mystical and transpersonal traditions have taught forever, that we are undeniably interconnected and interdependent. Humans and all other mammals are biologically wired to seek connection in order to survive. Our neural landscape of interconnection is mirrored by Nature herself.
From the time a human baby is born, their sense of self is shaped in and by their experience in relation(ships) which are encoded in their 'embodied brain'. The inherent plasticity of the embodied brain makes it possible that our sense of self can be re-shaped, expanded, healed, and that consciousness can expand unendingly under supportive conditions. This can be facilitated when there is a combination of ingredients including the 'felt sense' of the 'co-regulating' presence of non-judgmental, attentive, responsive others, which neurobiologically creates a basic sense of safety. Under these conditions, the inherent capacity for imagination, creativity and play can unfold in the deep service of healing and the exploration and evolution of consciousness.
Courses offered in this program are crafted to provide the most current theory and practices from relational neuroscience and a toolbox of practical, experiential skills grounded in IPNB for working with people of diverse backgrounds in individual and group settings. Through personal exploration and experiential practice, participants can enrich their capacity for bringing mindful, attuned, embodied connection to their relationships, their work and their lives. 
Note: Students and community members pursuing a certificate through the New Earth Institute must complete all classes required for the Certificate within six (6) years of taking the first class. Many of the courses in this certificate are only offered in person here in Santa Fe.
96-HOUR CERTIFICATE
Completed with any 6 courses. 
$375 for 16 CECs*
*Southwestern College students may take these courses at the Continuing Education price unless they are using the course to meet graduate program degree requirements.
The Neurobiological Foundations of Therapeutic Practice: Integrating Brain, Body and Heart Intelligence
Neurobiological Roots and Applications of Psychodrama and Action Methods
Mindfulness-Based Emotional Processing (MBEP): Minding the Body, Embodying the Mind
The Psychedelic Experience: Promises and Perils
Moving Toward Wholeness: The Intrinsic Wisdom of Body/Mind/ Spirit through Holotropic Breathwork
A New Perspective on the Essentials and Practice of Group Work
Earth Body/Earth Mind

(Other courses may be offered. Full course descriptions are always listed in quarterly schedules.) 
Click Here to See Upcoming classes in this certificate 
Click Here to See the 2023 Annual NEI certificate class schedule.
Click Here to Visit the Frequently Asked Questions page.
Program Learning Outcomes
KNOWLEDGE
Students will demonstrate increased understanding of the neurobiology of relational and environmental factors which shape every individual and group and how neural plasticity can be maximized to bring about greater balance and enhance emotional, social and spiritual intelligence.
SKILLS
Students will demonstrate greater skill applying tools including mindful attention, empathic attunement (role-reversal), co/regulation, embodied presence and felt sense in practice sessions. Training will develop skills applying various experiential modalities in working safely and mindfully, individually and in groups, with attachment, trauma, loss and anxiety, depression and creativity.
ATTITUDES AND BEHAVIOR
Students will demonstrate increased awareness of and sensitivity to the web of biological, interpersonal/ social and environmental factors that shape a person's relationship to self, others and the world and a willingness to engage in embodied-relational practices.
 Where you might use these skills:
Mental health agencies
Treatment facilities
Hospitals
Organizational and educational facilities
Private practice
Correctional facilities  
Brain, Body & Heart Intelligence Soundbite
Program Director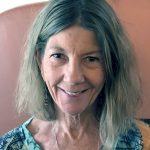 Kate Cook, MA, LPCC, TEP is a licensed professional clinical counselor and nationally board-certified trainer and practitioner of group psychotherapy. She specializes in experiential, embodied-relational therapy and group work informed by interpersonal neurobiology and mindfulness practices. For over three decades, Kate has served populations with diverse backgrounds in numerous venues. She maintains a private practice and is a national consultant and educator.