Free Community Lectures
Home

›

Free Community Lectures
Share this: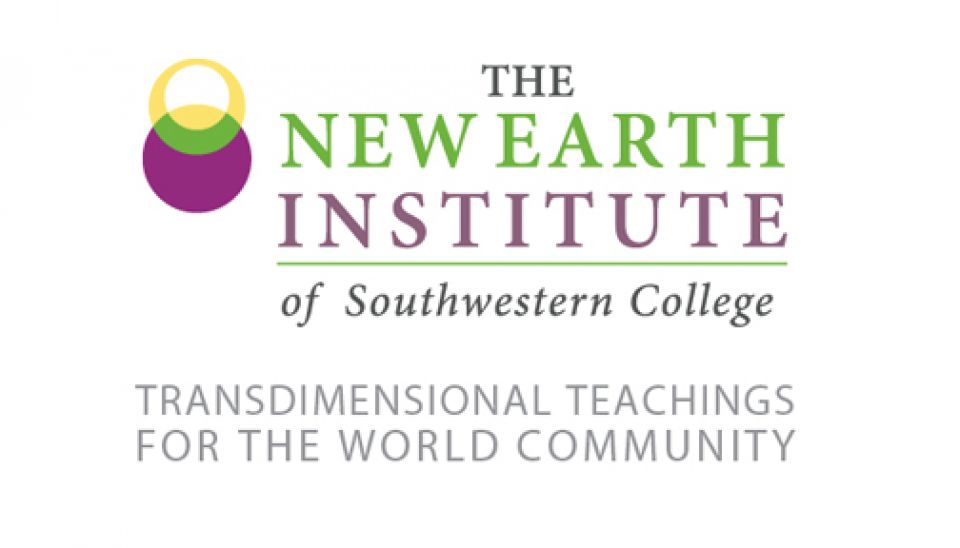 Our Community Lectures are offered FREE and OPEN TO THE PUBLIC, or $20 for 2 CECs approved for counselors, art therapists and social workers. Lectures are listed in the quarterly class schedules and posted on this site.
The New Earth Institute will sponsor COMMUNITY LECTURES this Spring! 
Please RSVP to peghelmholz@swc.edu. Seating cannot be guaranteed without an RSVP.
The Wheel of Energy: A Holistic Framework for Assessing & Restoring Health & Well-Being
Presented by Ann Filemyr, Ph.D.
Friday, May 6, 2016, 6–8pm, SWC Campus
Free and Open to the Public, or $20 for 2 CECs
Based on the traditional teachings of the late Keewaydinoquay, health is understood to arise from a state of inner and outer Balance. Balance is not stasis but motion, and life is a dance that requires full engagement in the great range of motion available to us. The mature or adult Self is considered to be responsible for maintaining Balance amidst life's challenges and opportunities. The Self is both uniquely individuated and embedded in the wheel of experience, sometimes called the Medicine Wheel, a unifying system that places the Self inside the circle of Divine Unity or Creation. This wheel includes the physical, emotional, intellectual and spiritual aspects of human experience. In addition, the wheel explores fundamental relationships from family to the cosmos. Ann served as Kee's apprentice for two decades and worked within this traditional healing system to diagnose problems arising from 'imbalance' and suggest treatments to restore health.
Ann Filemyr, Ph.D. is an educator, poet, teacher, and mentor. She is the Vice President for Academic Affairs and Dean at SWC, and the Director of the Transformational Eco-psychology Certificate Program.
A PSYCHOBIOLOGICAL APPROACH TO COUPLE THERAPY:
The Basics of Working with Difficult Couples
Presented by Lon Rankin, M.A., LPCC
Friday, June 3, 2016, 6-8pm
FREE and Open to the Public or $20 at the door for 2 CECs
Because pair bonding is not random and is based on familiarity, primary partnership relationships often give an insight into the earliest traumas and wounds of our clients. While partnering relationships therefore provide potential for trauma repetition, they are also an optimal place for healing – "dyadic injury, dyadic repair." Participants will learn to recognize and work with these places of early injury via pro-relational principles and strategies. Psycho-education, neuroscience-based therapeutic enactments, and group experiential exercises will provide participants with knowledge and skills that support healing of family system injuries and enhance their own personal relationships.
Lon Rankin, M.A., LPCC, is a core faculty member of the PACT Institute, and a certified PACT therapist. He currently teaches this model of couple therapy to therapists around the US. With a background in music, transpersonal psychology and craniosacral body work, he enjoys keeping current with the vast amounts of emerging neurobiology research and exploring the use of non-ordinary states of consciousness for healing.
Seating cannot be guaranteed without an RSVP to peghelmholz@swc.edu
---
–Authority vs. Power: Creative Leadership from the Inside Out presented by Heather Leigh, M.A., ATR-BC, LCPC
–Objects of Desire and Desiring Subjects: On Sexuality in Psychotherapy presented by Ginna Clark, M.A., ATR-BC, LPCC
–Understanding and Working with Borderline Personality Disorder by Laura Lansrud-Lopez, M.A., ATR-BC, LPAT, LPCC
–Adolescent Substance and Process Abuse by Juan Blea, M.A., LADAC
–Organic Sexuality: From Shame into Mystery by Jason Holley, M.A., LPCC
–Adult ADD/HD: A Problem Unrecognized by Doug Puryear, M.D.
–Dr. Edith Wallace: Her Life, Work and Legacy presented by Karen Stefano, M.A., LPC
–Clinical Intuition, Vito Hemphill, DOC
–The Turning of the Ages: Our Time and Place in Cosmic Cycles of Evolution, Jason Holley, M.A., LPCC
–The Right Time and Place to Heal Trauma, Lee Cartwright, M.A.
–Mindfulness-Based Auricular Acupuncture (MBAA), Dana Moore
–Eyes Made of Soul, Robert Waterman, Ed.D., Lecture and Book Signing
–Numerology, The Power of Numbers, Ruth Drayer
–The "F-Word" Project, Maureen Burdock
–Under a Remarkable Sky:The Birthchart of Southwestern College, Jason Holley, M.A., LMHC:
–Intersubjectivity and the Practice of Therapy, Bill Smythe
–The Biological Drama of Trauma, Lee Cartwright, M.A.
–Cultivating Bridges: Attunement, Interpersonal Neurobiology & Group Process, Kate Cook, M.A., LPCC, TEP
–Vision as a Metaphor for Consciousness, Sam Berne, MD
–Envisioning a New, Healthy Sexuality, Jason Holley, M.A. and Kate Latimer, M.A.
–Transformation Through the Quantum Field, Robert Waterman, Ed.D.