Free Community Lectures
Home

›

Free Community Lectures
Share this:
Our Community Lectures are offered FREE and OPEN TO THE PUBLIC, or $20 for 2 CECs approved for counselors, art therapists and social workers.
Lectures will be listed in the quarterly class schedules and posted on this site.
Winter 2023 Community Lecture
Tuesday, February 21, 2023, 6-8pm via Zoom
Free and Open to the Public or $20 for 2 CECs
Sustaining Ethical Practice: The Ultimate in Self-Aware Self-Care in the Helping Professions
Released just before COVID, The Passion Principle book provides Positive Psychology research on the role of passion in fulfilling one's unique purpose, a passion discovery process that makes clear the role of passion over one's lifetime and how to fully live from those passions. It includes stories of both famous and everyday people that overcame structural and personal obstacles to following one's heart. Discovering, living and sustaining one's passions are foundational but are often sacrificed in a highly individualistic, hyper-productivity oriented dominant culture. Individualism and hyper-productivity present ethical challenges for many practitioners in the helping professions. Self-knowledge and self-care are ethical keys to being a contribution to client's lives and essential to being an effective agent for change. This presentation will engage attendees in examining what most brings them alive, what can sustain them in order to live their best life for themselves and to better serve others through sustained self-care that supports ethical practice in the role of helpers, healers, counselors and therapists.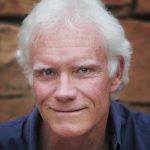 A Presentation by Southwestern College faculty member Randy Crutcher, EdD, based on the book The Passion Principle: How to Live YOUR Most Passionate Life by Bruce Hutchison, Ph.D. and Randy Crutcher, Ed.D.
Register at https://newearth.regfox.com/community-lecture to receive Zoom link and pay for CECs.
Spring 2023 Community Lecture
Tuesday, April 18, 2023, 6-8pm via Zoom
Free and Open to the Public or $20 for 2 CECs
Ethical Considerations for Counseling Suicidal Children: Screening, Assessment, and Safety Planning
Presented by Katie Brammer, PhD, LPCC
Professional counselors are legally required to take steps in preventing client suicide, and yet evidence-based literature, training efforts, and supervision concerned with effectively screening, assessing, and intervening suicidal children remains negligible. Addressing suicide among children requires counseling professionals to cultivate developmentally appropriate awareness, knowledge, and skills to ethically work with youth and families. In this presentation, participants will learn common suicide warning signs and risk factors for children, developmentally suitable screening and assessment tools, and ethical interventions and safety planning skills to provide support to youth who are suicidal and their families.
RSVP to lecture@swc.edu or register yourself here: https://newearth.regfox.com/nei-registration-form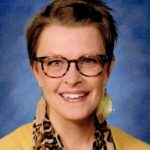 Katie Brammer PhD, LPCC, (She, Her, Hers) is a Counselor Educator with a background as both a Mental Health Clinician and School Counselor. She views her teaching, scholarship, counseling, and supervisory practices as holistic and collaborative, and tailors transformational approaches into her work with the anticipation that needs of each individual are met.
Register at https://newearth.regfox.com/community-lecture to receive Zoom link and pay for CECs, or RSVP to lecture@swc.edu .
PAST COMMUNITY LECTURES
—Writing with the Client in Mind: Ethics of Clinical Documentation presented by Denise Moore, MA, LPCC, CCTP
—Power and Place: Ethical and Cultural Considerations in Addiction Presented by Aimée Dale-Lucius, MA, LMHC
–Healing With Ecotherapy: Ethical Considerations in Helping Clients
   Reconnect to the Body and Nature to Resolve Trauma presented by Rochelle Calvert, PhD, CMT, SEP
–Navigating the Realms of Family Violence presented by Andrea Verswijver, M.A., M.S., LPCC 
—Revisiting Leadership as an International Student presented by Magdalena Karlick, M.A., LPCC, ATR-BC
–Astrology for Re-dreaming Ourselves: Love Affairs with Intrapsychic Diversity presented by Jason Holley, M.A., LPCC
–The Complexity of Domestic Violence presented by Andrea Verswijver, M.A., M.A., LMHC
–More Than a Cursory Glance: Particularizing Pornography and Finding Meaning presented by Ginna Clark, PsyD., ATR-BC, LPCC
–Serving American Indian Communities presented by Janet L. Smith, M.S., ATR-Ret.
–Wisdom Rising: Journey into the Mandala of the Empowered Feminine with Lama Tsultrim Allione
–Wilderness Therapy Panel presented by Dr. Ann Filemyr and Dr. Scott Thomas
—Suicide Awareness and Prevention Presented by Erin Doenwald, LMSW and Susan Hayre, LMHC
—Integrating Brain, Body and Heart Intelligence: The Neurobiological Foundations of Therapeutic Practice presented by Tim Burns, M.A.
–Energy Healing: The Latest Scientific Research and the Role of Water in the Process presented by Melinda Connor, Ph.D.
–A Psychobiological Approach to Couples Therapy: The Basics of Working with Difficult Couples
presented by Lon Rankin, M.A., LPCC
–Authority vs. Power: Creative Leadership from the Inside Out presented by Heather Leigh, M.A., ATR-BC, LCPC
–Objects of Desire and Desiring Subjects: On Sexuality in Psychotherapy presented by Ginna Clark, M.A., ATR-BC, LPCC
–Understanding and Working with Borderline Personality Disorder by Laura Lansrud-Lopez, M.A., ATR-BC, LPAT, LPCC
–Adolescent Substance and Process Abuse by Juan Blea, M.A., LADAC
–Organic Sexuality: From Shame into Mystery by Jason Holley, M.A., LPCC
–Adult ADD/HD: A Problem Unrecognized by Doug Puryear, M.D.
–Dr. Edith Wallace: Her Life, Work and Legacy presented by Karen Stefano, M.A., LPC
–Clinical Intuition, Vito Hemphill, DOC
–The Turning of the Ages: Our Time and Place in Cosmic Cycles of Evolution, Jason Holley, M.A., LPCC
–The Right Time and Place to Heal Trauma, Lee Cartwright, M.A.
–Mindfulness-Based Auricular Acupuncture (MBAA), Dana Moore
–Eyes Made of Soul, Robert Waterman, Ed.D., Lecture and Book Signing
–The "F-Word" Project, Maureen Burdock
–Under a Remarkable Sky:The Birthchart of Southwestern College, Jason Holley, M.A., LMHC:
–Intersubjectivity and the Practice of Therapy, Bill Smythe
–The Biological Drama of Trauma, Lee Cartwright, M.A.
–Cultivating Bridges: Attunement, Interpersonal Neurobiology & Group Process, Kate Cook, M.A., LPCC, TEP
–Vision as a Metaphor for Consciousness, Sam Berne, MD
–Envisioning a New, Healthy Sexuality, Jason Holley, M.A. and Kate Latimer, M.A.
–Transformation Through the Quantum Field, Robert Waterman, Ed.D.