Children's Mental Health
Home

›

Children's Mental Health
Share this:

Children's Mental Health Certificate Program
Program Description
The Children's Mental Health Certificate was developed in collaboration with New Mexico agencies and organizations serving children and their families, as well as SWC alumni and other professionals who work with children, adolescents and families. On a national level, it is understood that there is a demand across the country for people who are passionate and skilled in nurturing the well being of children, adolescents and families. In New Mexico there is a particular need for clinicians who have focused training in the assessment, diagnosis and treatment of mental health issues which affect and impact children and teens.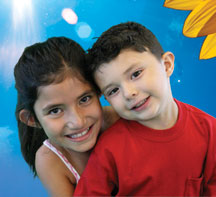 (Note: Scholarships are available for this program through the financial aid office. For more information, email Christy Martinez, Financial Aid Administrator)
Click Here to See Upcoming Classes in this Certificate.
96-HOUR CERTIFICATE
3 required core courses
and 3 elective courses
*Southwestern College students may take these courses at the Continuing Education price unless they are using the course to meet graduate program degree requirements. 
Core Courses: 
Integrative, Holistic Development of Mental Health
Ethical Issues in Working With Children and Families   
Attachment: The Heart of Well-Being     
Elective Courses:  (subject to change)
Making Healing Contact with Children Through Play Therapy 
Autism Spectrum Disorder 
Children and Teen Suicide Assessment, Prevention and Intervention 
Loss in a Child's World 
Sand Tray/Sandplay with Children and Adolescents 
Gender and Sexual Identity Development


Skills you will learn:

How to work with human development and the unique challenges relevant to working with children and families
Familiarity with and application of assessment, diagnosis, and treatment for specific conditions and disorders associated with childhood and adolescence
Strategies for working with attachment issues at all developmental levels
Strategies for using sand tray, play therapy, and other creative arts with children
Identification and understanding of diversity issues in working with children and families
Understanding of ethical issues in working with children and families

Where you might use these skills:

Behavioral health agencies serving children and families
Hospitals
Residential treatment and detention facilities
In-home settings
Schools, preschools, and day care sites
After-school programs, recreational programs, and camps
Private practice


 

 

Program Director

Cynthia Fulreader, M.A., LPC, has over 30 years of professional experience as a therapist working with individuals, couples, children and families. She has directed several non-profits in Connecticut and New Mexico. She has served as a bi-lingual school counselor and program consultant. She has held numerous positions over her long career including Director of the Lyme's Youth Service Bureau in Old Lyme, CT;  Founder and Counselor for the Children of Alcoholics After School Project on the Cheyenne River Lakota Sioux Reservation in SD; Home Visiting Family Therapist with Santa Fe's New Vistas Early Childhood Program for families at risk; Bi-lingual Family Therapist and Mental Health Consultant at UNM Children's Hospital; Child and Family Therapist at Su Vida in Santa Fe; Director of the Santa Fe Children's Project, United Way of Santa Fe County; School Counselor and Parent Educator for the Santa Fe Public Schools; and Director and Therapist in her own program of 25 years, Santa Fe Counseling & Consulting.

click here to read full bio

 
Contents: