Technology Resources
Home

›

Technology Resources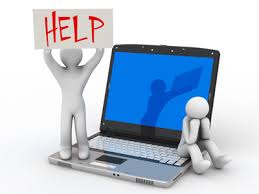 Southwestern College's I.T. Team provides technology support for departments, faculty, staff and students at the college. Assistance with personal devices (PC, Mac, Android, iOS, and more) is available for all students, faculty, and staff. Just contact us to schedule an appointment. 
Resources
Microsoft Office 365 and Student Email
Please visit the following website: https://office.com 
Once you have activated your swc.edu email, you can install the Microsoft products on up to 5 devices.
Always remember to use your school account, yourname@swc.edu to activate any installations.
Your swc.edu email is to be used for all campus related communications. It can easily be configured on any mobile device. Drop by and a team member can assist you.
Populi
Populi is our centralized student and course management system.
Your Populi account is a permanent access to your student records.
Login to your Populi account here.
If you need a Populi login, email help@swc.edu
For support or more information regarding Populi please visit the Populi Support page.
Contact Us
Technology Information for Distance Learning
Minimum Technology Requirements For Distance Learning