Diversity Resources
Home

›

Diversity Resources
Southwestern College/New Earth Institute Statement of Diversity
Because of our professional training and commitment, we at Southwestern College/New Earth Institute strive to be aware of and understand diversity in its broadest sense.
Because of who we are as people, we strive to affirm, promote, and celebrate that diversity.
Because we are human, we are still a work in progress, still learning about other cultures and ways of looking at and moving through the world. We view this as an ongoing learning journey, never assuming we have quite arrived.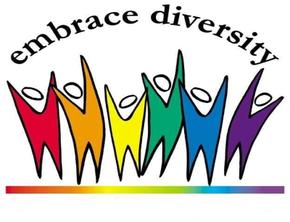 Because of our commitment to the affirmation and promotion of diversity, we invite students, staff, and faculty of every background to become part of the Southwestern/New Earth community with an expectation of a respectful and compassionate experience.
Discrimination in the areas of race, ethnicity, gender, sexual/affectional orientation, physical & mental abilities, age, socio-economic status, or religious/spiritual beliefs is inconsistent with our mission and our values. We do recognize that the active promotion of diversity often engenders a change process that includes conflict and strong emotions. Such a process is natural. Mutual respect, honest self-examination, and ongoing, open-minded discussion are the keys to the resolution of those differences. We invite you to grow with us. We have established a course "Multicultural Portfolio" that is taken concurrently with the graduate degree coursework. The course is designed to deepen student knowledge and awareness of difference, whether based in cultural, religious, political, economic, regional, racial, ethnic, language, age, ability, worldview, gender or sexuality. Students are engaged in deep reflection on the social and personal impact of multiculturalism, diversity and difference as they learn about themselves and others. 
On the right side of this page are links to community resources and additional information regarding diversity. –>