Diversity Resources
Home

›

Diversity Resources
Southwestern College/New Earth Institute Statement of Diversity
We at Southwestern College (SWC), New Earth Institute (NEI) and Tierra Nueva Counseling Center (TNCC) strive to be aware of, understand, promote and celebrate diversity in its broadest sense. We are still a work in progress, still learning about other cultures and ways of looking at, and moving through, the world. We view this as an ongoing learning journey, never assuming we have quite arrived.
We value cultural humility.
We invite students, staff, faculty and therapists of every background to become part of the SWC/NEI/TNCC community, with an expectation that each one of us will experience a respectful & compassionate environment.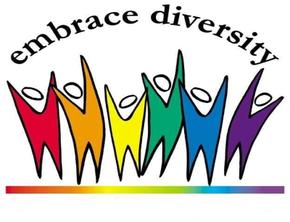 Discrimination on the basis of culture, language, race, ethnicity, gender, sexual/affectional preference or orientation, physical abilities, age, socio-economic status, or religious/spiritual beliefs is inconsistent with our mission and values.
We actively promote diversity. Mutual respect, honest self-examination and ongoing, open-minded discussion are keys to deepening the understanding and appreciation of our diversity.  We invite you to grow with us.
On the right side of this page are links to community resources and additional information regarding diversity. –>