Admissions Overview
Home

›

Admissions Overview
Share this:
If you have the motivation for self-discovery and the academic background to pursue a rigorous graduate degree in the fields of counseling, art therapy, consciousness, or regenerative leadership, your graduate school search will lead you to Southwestern College.
Southwestern offers a holistic perspective in all our degree programs, whether you seek a Master's degree in Counseling, Art Therapy/Counseling or Art Therapy for Clinical Professionals, a M.A. in Consciousness in Action, or a Ph.D. in Visionary Practice and Regenerative Leadership. We are an especially good fit if you are an adult learner who wants to deepen and enhance your relationship to life, while enhancing your professional skills in psychology.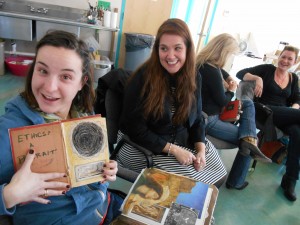 Prior to completing an application, please review the admissions requirements for the degree program of your choice:

M.A. in Counseling  |  M.A. in Art Therapy / Counseling  |  M.A. in Consciousness in Action | M.A. in Art Therapy for Clinical Professionals | Ph.D. Visionary Practice and Regenerative Leadership
The M.A. in Counseling and the M.A. in Art Therapy/Counseling degree requirements include undergraduate prerequisite coursework. Additionally, the M.A. in Art Therapy/Counseling and the MA in Art Therapy for Clinical Professionals requires an additional submission of an art portfolio. International students must review program admissions requirements as well as contact the Director of Enrollment Services for international student admission requirements.
The Ph.D. in Visionary Practice and Regenerative Leadership requires that you hold a Masters Degree (in any field) to apply.
Application Process:
Southwestern College admits M.A. students in the fall, winter and spring quarters. We have "rolling admission" which means you can apply anytime.

Deadlines to assist our applicants in the process of applying for financial aid, graduate assistantships, and scholarships:
Fall (September entry): January 31 – early bird deadline and April 1 deadline
Winter (January entry): September 1
Spring (April entry): January 1
The Ph.D. program deadlines are Feb 1 (early bird) and May 1 
Applicants who wish to transfer from other M.A. programs in Counseling or Art Therapy/ Counseling must have their graduate coursework evaluated for equivalency to determine the degree requirements they must meet at Southwestern College.
All M.A. and Ph.D. degree applicants must submit the following:
Online application which requires you to provide the following:

Resume (upload)
Personal statement describing professional and educational goals and intentions. Please read details on personal statement on the appropriate degree page (see above links) or within the online application.
Email addresses of two references (one professional and one academic, or two professional if unable to obtain academic references). References will be contacted via email to electronically complete the recommendation form. Recommendations from family members and Southwestern College faculty or students

 are not acceptable.

$50 application fee, payable via credit card in the online application.
Official transcripts from all colleges and universities attended. Please have electronic copies sent to Enrollment Services or send paper copies to SWC's mailing address below.
After all items have been received, applicants may be selected for the next part of the admissions process: the admissions interview. Please contact Dru Phoenix or Brenda Cruz-Flores with questions about any of the above.
Transcripts and related admissions records become the property of the College and cannot be returned to the student or sent to another institution.
Admissions Decisions:
Applicants are notified of admissions decisions in writing as soon as possible after the completion of the application process.
In accordance with the common practice of academic institutions, admissions decisions are not subject to negotiation or appeal. Each year, the College receives applications from many qualified people. From the pool of qualified applicants, the College accepts those students whose skills and goals appear to be the best match for the educational opportunities provided at Southwestern College.
For questions concerning admissions see our FAQ's or, please contact:

Dru Phoenix, M.A., Director of Enrollment Services  
for full bio
(505) 467-6815
Email: druphoenix@swc.edu



Brenda Cruz-Flores, B.S., Enrollment Services Associate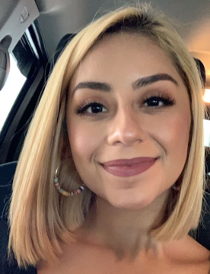 for full bio
(505) 467-6591
Email: admissions2@swc.edu
---
Southwestern College admits students to its educational programs without regard to race, color, age, sex, religion, sexual preference or national and ethnic origin.