Ph.D. in Visionary Practice and Regenerative Leadership
Home

›

Ph.D. in Visionary Practice and Regenerative Leadership
Share this:
We believe in the power each one carries within to contribute to the collective. We believe the seeds of change are carried in consciousness and can be expressed with the support and recognition of others. We believe our doctoral program can provide vital transformational learning for visionary practitioners and regenerative dreamers. We invite you to join us.
This unique transdiscplinary doctoral program is designed to prepare you as a regenerative leader to navigate the complexities of changing the old story of separation, domination, competition and control into the emerging story of cooperation, compassion, connection and capacity to regenerate broken social systems and struggling ecosystems. Relationships based on authentic partnership are a key to our future. This program responds to the question of -how shall we shape these relationships of mutuality in order for individuals, families and communities to live in good relationship with each other and with the plants, animals, soils, waterways, weather systems, oceans and atmosphere upon which we depend for our lives? Responding to these challenges required "change agents" capable of honoring wisdom traditions and creating new knowledge to envision and enact a new paradigm.
 It begins with the questions "Do you have a vision?" and "Can your vision make a difference for the world?"
Learn more about the Faculty here.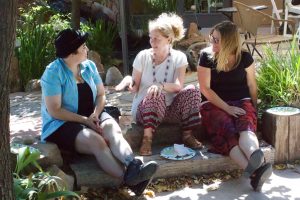 Learn more about the requirements here.
Diagnose the problem. Then dream your wildest dream. Now design and deliver it.  –Pramod Parajuli, Ph.D.
Visionary is the capacity to envision what is not yet, and regenerative is the power to bring that into being. 
–Ann Filemyr, Ph.D.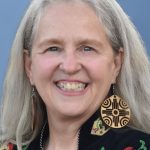 Ann Filemyr, Ph.D. serves as President of Southwestern College, Director of the Ecotherapy Certificate of the New Earth Institute at Southwestern College and founding Program Director of the PhD in Visionary Practice and Regenerative Leadership. Ann is a poet, teacher and educational activist interested in the ways formal institutions of higher education can reveal and reverse the trauma caused by educational systems based on power and privilege. She is currently exploring these questions: How can the promotion of creativity and imaginal thinking be combined with critical analysis to address the violence inherent in our socio-economic systems and promote personal and social transformation? How can we heal the rupture with the Earth's living systems and live again as part of Creation? How do we decolonize our thinking and our lives and change the destructive direction of our current civilization? She served for twenty years as the oshkibewis (helper or apprentice) of the late Keewaydinoquay, a mashkikikwe (herbal medicine woman) in the Anishinaabeg cultural tradition of the northern Great Lakes.
Prior academic appointments include: Vice President of Academic Affairs & Dean at Southwestern College, Academic Dean of the Institute of American Indian Arts, Santa Fe, and Dean of Faculty/Full Professor of Cultural & Interdisciplinary Studies at Antioch College, Ohio.
Listen to a SWC Soundbite about the program here: