"Second Acts" at Southwestern College
Home

›

"Second Acts" at Southwestern College
Share this: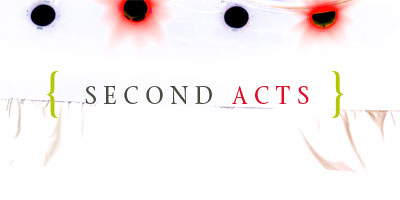 One of the most frequent questions we get here at Southwestern College is "Do you have non-traditional students there?" Yes, we do! So, who are the nontraditional students? Well, you are not a recent college graduate. You have been out in the work world and may have even been successful in a career for several years. Even so, you are looking at the helping professions and are considering a career change – the "second act" if you will. You want to be of service to the world and that is why you are considering "act two" and a new career in counseling or art therapy.
Southwestern College's Second Act students offer a rich and interesting dimension to the classroom.  They have come to us from the fields of science, marketing, education, religion, health, sales, business management and more.  You will see some of their stories below. We hope you enjoy them.
–    Sylvan Schneider's work experience journey included a commercial painting job, assisting in a dental office, a foray to the music industry and some interesting but dangerous time working in a psychiatric hospital. Read "From Ozzie Osbourne to Private Practice" here.
–    Jacob Gotwals left a corporate position in the semiconductor industry in search of meaningful work and time for spiritual practice. He addresses the questions he faced about how he could make this possible. Read "Six Questions About Leaving My Corporate Job" here.
–    Paul King-Miller transitioned from serving five years in the Marine Corps to college, an assortment of interesting jobs and finally to New Mexico and Southwestern College.  Read "From Football to Mushrooms to Mental Health" here.
–  Laura Lansrud-Lopez titles her 2nd act story "Follow Your Heart: Advice From a Graduate of Southwestern College." Read about her career change from forensic firearms technician with the FBI to professional art therapist and clinical mental health counselor. Read "From The FBI to Art Therapist & Counselor" here.
– Melissa Spamer  writes about The Path That Was Always Waiting For Me ….  She has been an internationally-known Yoga instructor, world-traveler, Ayurvedic practitioner, and now she is pulling all of those healing traditions together with a master's degree in Counseling. Read "Bringing Together Yoga, Ayurveda & Psychotherapy" here, by the amazing Melissa Spamer.
 If you would like to receive information about SWC