Applying to Art Therapy/Counseling Program
Home

›

Applying to Art Therapy/Counseling Program
Share this:
The following criteria must be fulfilled for admission to the Master's program in Art Therapy/Counseling:
1. A Bachelor's degree from an accredited institution.
The College recognizes the importance of life experience, references and personal motivation as indicators of academic success in the art therapy field. These factors, along with a personal statement which describes professional and educational goals and intentions, greatly enhance the likelihood of admission.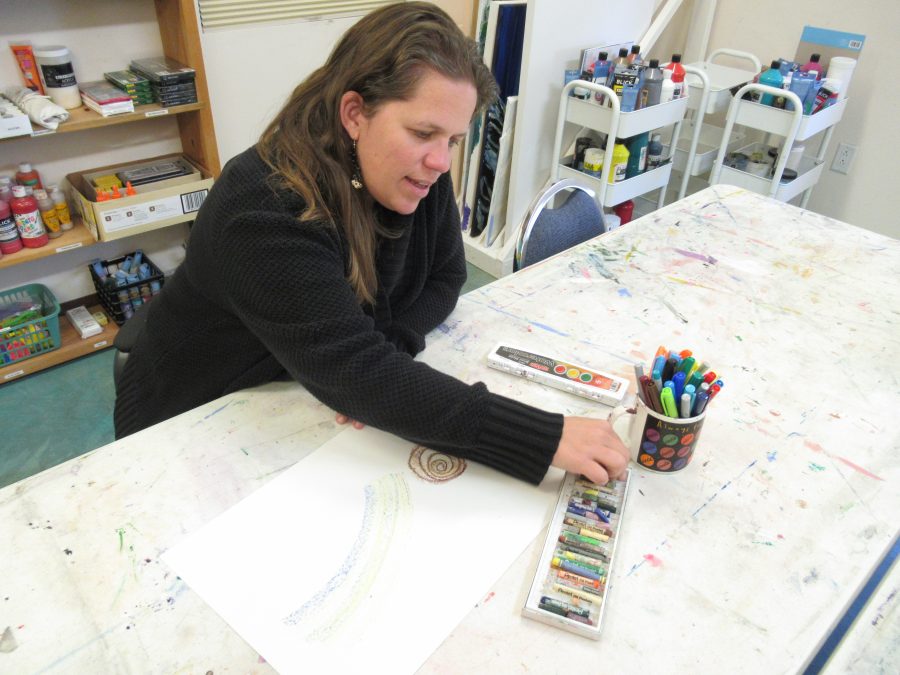 2. A minimum of 9 semester credits (14 quarter units) of undergraduate psychology coursework including:
Abnormal Psychology
Developmental Psychology
One psychology elective of the applicant's choice
An undergraduate psychology elective can be in personality theory, psychology of adjustment or social psychology, for example. A grade of "C" or better is required in each prerequisite course. Courses taken on a pass/fail basis are subject to approval for psychology credit. Psychology prerequisites must be completed before entry into the M.A. program. Please note, if you have community service experience the psychology elective may be waived.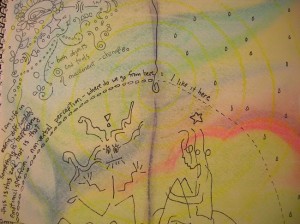 3. A minimum of  six courses, 18 semester credits (22.5 quarter units) in undergraduate studio art coursework including:
Painting
3-D (i.e. sculpture, ceramics, jewelry making, wood carving, etc.)
Four studio art electives of the applicant's choice
It is recommended that these courses be taken at an accredited institution of higher education. Coursework taken in private or community settings may be accepted provided it has been group instruction and it meets Southwestern College requirements described below.
If the student selects private or community coursework, a minimum of 75 hours in each medium is required to fulfill the studio requirements. A letter from the instructor documenting the length of class, hours per class and total studio hours completed must be submitted for credit approval. Individual studio instruction is not accepted due to the lack of classroom experience. Studio art courses must be taken for a grade of "C" or better or on a pass/fail basis. Audited courses are not accepted.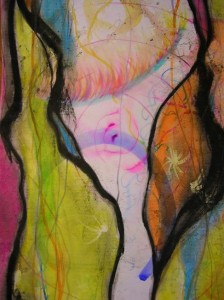 4. An art portfolio of 12 to 15 images on a zip drive uploaded into the online application reflecting at least three different media. We encourage applicants to include titles and brief descriptions and use Powerpoint or Google Slides for the presentation.
5. An image from your art portfolio or a new image created based on your personal statement uploaded in application along with a personal reflection of your process with the image.
To apply, please submit the following for consideration:
Resumé
Official transcripts from all colleges and universities attended (send electronically to admissions@swc.edu or send via snail mail to SWC Enrollment Services, 3960 San Felipe Rd., Santa Fe, NM 87507)
Two letters of recommendation to be submitted within the online application by inserting your references' email addresses in the application. They will receive an email notification to complete the reference within the online application.  (References can be 1 professional and 1 academic, or 2 professional recommendations if preferred) 
Art Portfolio submitted as a zip drive into the online application. Includes 12-15 images.
A three-page personal statement including:                                                                                                 1) Your professional and academic interests and goals
2) Your personal qualities, including strengths and weaknesses
3) The life experiences that led you to pursue this degree
4) A brief account of how you have provided service to others
5) Your thoughts on the therapeutic process  
An image with a self reflective process. (image can be one chosen from art portfolio, or new image created from process of writing personal statement).
When the above items have been received, you may be contacted for an admissions interview.
Applicants must have an interview with a member of the Admissions staff in order to be eligible for acceptance into the program. Due to the applied and holistic nature of the program, the applicant's presentation of self, including communication and reflective skills in the admissions interview, are critical factors in the determination of acceptance. Admissions interviews may be conducted in person or virtually.
Note: Many Master's degree students choose a certificate specialty program. If you are interested in any of these programs please contact Dru Phoenix. You can apply to to a certificate specialty program either before or after you begin classes at Southwestern College. To read more about the programs visit our Certificate Programs page.