CEC Classes through the New Earth Institute‏
Home

›

CEC Classes through the New Earth Institute‏
Share this:
Click HERE to see the 2023 Annual Schedule of NEI Certificate Classes.
To register for NEI or certificate courses you may do so by telephone (505-467-6809) or online through the following link: Register Now
For more information on any of our Certificate programs, email our Enrollment Services team or call 505-467-6815.
HUMAN SEXUALITY (HS) CERTIFICATE AND CHILDREN'S MENTAL HEALTH (CMH) CERTIFICATE
Adolescent Sexuality: Navigating Self, Relationship and Parts Unknown (HS/CMH 5350)
$375/16 CECs
Saturday & Sunday, May 20 & 21, 2023, 9am–6:30pm                        Offered via Zoom
Young people navigate important issues around sexuality, often with little or no sexual education or valuable guidance on the topic. This course will cover sexual development from puberty to adulthood from a psychosocial, attachment informed, relational perspective. Students will learn strategies for working with young people needing guidance and support with sexuality and sexual including assessment, communication, consent, sexual health and safety. We will explore how humor and creative techniques can create a more relaxed atmosphere of trust and empowerment, as well as taking fear and anxiety out of a potentially triggering topic. Participants will explore their own comfort and discomfort with sexual issues affecting adolescents and transference/countertransference will be addressed. Finally, we will explore ethics and rules regarding young people such as confidentiality concerns and reporting.
16 contact hours toward both the Human Sexuality and the Children's Mental Health Certificates.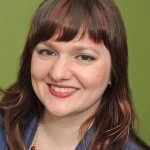 Laura Rademacher, M.A., LMFT, CST, CST-S, AASECT, is the Director of the Human Sexuality Certificate program. She is an AASECT certfied sex and relationship therapist with over 15 years of experience as a sex-positive sexual health educator. She is the author of "The Principles of Pleasure: Working with the Good Stuff as Sex Therapists and Educators."
ADDICTIONS, ABUSE AND RECOVERY (AAR) CERTIFICATE
Clinical Skills: Using  Expressive Therapies to Treat Addiction (AAR 5600)
$375/16 CECs 
Saturday & Sunday, June 3 & 4, 2023, 9am–6:30pm                        SWC Campus
Students will explore the expressive therapies that are utilized to assist persons with addiction issues. Specific modalities that will be covered include two-dimensional art directives, mask making, and others. Students will experiment with the integration of art with other approaches including evidence-based practices.
16 Contact hours toward the Addictions, Abuse and Recovery (AAR) Certificate.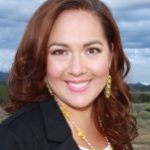 Alisha Shelbourn, MA, LPAT, LPCC, has been a therapist for over 15 years, and has a diverse background working with children, families, and individuals at varying stages of treatment and recovery. She has many years' experience in the trauma recovery and addictions fields, including residential and outpatient programs. She currently maintains a private practice and an intensive outpatient program focused on treating addictions and trauma.
TRAUMA, GRIEF, AND RENEWAL (TGR) CERTIFICATE
Trauma Theory, Process, and Interventions (TGR 5400)
$375/16 CECs
Saturday & Sunday, July 1 & 2, 2023, 9am–6:30pm                   ZOOM Synchronous

This course will introduce current trauma theories, PTSD and many prevalent modalities of trauma treatment and traumatic grief. We will explore the neurobiology of trauma and its effects on the brain, the body, the mind, and emotional functioning. Participants will be introduced to many of the tools and interventions and their appropriate applications presently being used in trauma counseling, with some emphasis on somatic experiencing. Traumatic grief and loss and the trauma of facing one's own death will also be introduced. The interventions discussed will be framed in the context of a sequential three-stage treatment model. Experiential exercises will assist students in exploring and assessing the effect of trauma in their own lives. Vicarious trauma and therapist self-care will also be explored.
16 hours toward the Trauma, Grief, and Renewal Certificate.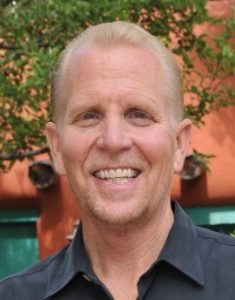 Rev. Ted Wiard, EdD, LPCC, is the Director of the Trauma, Grief, and Renewal Certificate. Dr. Wiard is the founder and Director of Golden Willow Counseling and Golden Willow Retreat Center. He is also the clinical director for Rio Grande Alcohol and Drug Treatment Program. Dr. Wiard also maintains a private practice.
ADDICTIONS, ABUSE, AND RECOVERY (AAR) CERTIFICATE
Emerging Trends in Psychopharmacology: Ethical use of Psychedelics and Other Substances used to treat addiction (AAR 5800-2)
$375/16 CECs
Saturday & Sunday, July 22 & 23, 2023, 9 am – 6:30 pm              Zoom Synchronous
This course will provide participants with an overview of the history, science and current ethical perspectives on psychedelic compounds used in the treatment of addiction. Ethical considerations regarding therapeutic application and intervention models and assessing problematic versus therapeutic use of substances will also be explored. Students will be invited to examine internalized cultural messaging and bias at a micro level, while engaging in critical analysis of the effects of the "War on Drugs" on policy, research, treatment, and popular opinion at the macro level. New research and therapeutic models involving psilocybin, ketamine and ibogaine as substances showing the potential to successfully treat opioid, methamphetamine, tobacco, alcohol, and other additions will be explored.
16 hours toward the Addictions, Abuse, and Recovery Certificate.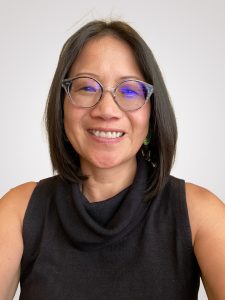 Amy Wong Hope, LCSW, is the Certificate Program Director of the Psychedelic Studies Certificate. Amy is trained as an MDMA-assisted therapist through the (MAPS) Multidisciplinary Association for Psychedelic Studies and co-author of Small Doses of Awareness: A Microdosing Companion (due to be published spring 2024). Amy maintains a private practice with a focus on trauma-informed modalities and shame-resilience approaches that support clients in restoring emotional, somatic, and relational resiliency.
CHILDREN'S MENTAL HEALTH (CMH) CERTIFICATE
Creative Therapies for Children and adolescents: Art, Puppets, and Nature (CMH 5600) 
$375/16 CECs
Saturday & Sunday, August 19 & 20, 2023, 9am–6:30pm                        On SWC Campus
Children and adolescents have varying social, emotional, relational, and mental health needs that are different from adults. This course will explore a wide range of creative approaches to assessment and intervention with children and adolescents, including expressive arts, play therapy, puppetry, eco-therapy, and "Creative Gestalt." Various tools and techniques for supporting children and adolescents in the therapeutic setting, including creative use of the therapy room and outdoor environments, will be examined as powerful players in a child's experience of counseling and therapy. Participants will also experience opportunities for self-healing work with their own inner child or inner adolescent.
16 hours toward the Children's Mental Health Certificate.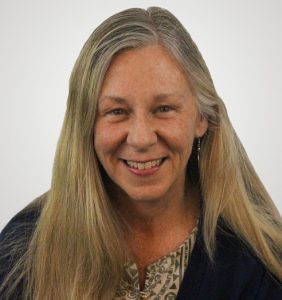 Cynthia Fulreader, MA, LPC, is the Director of the Children's Mental Health Certificate Program. She has over 35 years professional experience as a child and family therapist and has been a bilingual school counselor and program consultant. She maintains a private practice in Santa Fe.
ECOTHERAPY (TE) CERTIFICATE
Wilderness Fast (TE 5700) 
$1250/2 quarter units or 16 CECs Additional fees of $447 cash to be paid directly to our Navajo Guide before entering the canyon Tuition for the Wilderness Fast is non- refundable after 7/28/23
Sunday, 8/6/23, 2-4pm Mandatory Orientation in AT classroom on SWC campus
Saturday, 9/2 – Sunday, 9/10, 2023; Canyon de Chelly, Arizona
The Wilderness Fast ceremony is a deeply transformative experience in which participants spend four days alone with no food and a minimum of material comforts. The three stages of rite of passage (severance, threshold, and incorporation) are guided by experienced facilitators who also provide instruction in basic wilderness safety and support for this unique opportunity for personal transformation and contact with nature in a wilderness environment. The structure for the wilderness fast as taught by The School of Lost Borders and drawn from Native American cultural practices, is not identical to the specific vision quest ceremonies of any cultural group.
NOTE: This Year's Fast is currently full. If you would like to be on the list for 2024 or 2025, please email katherineninos@swc.edu .
16 hours toward the Ecotherapy Certificate.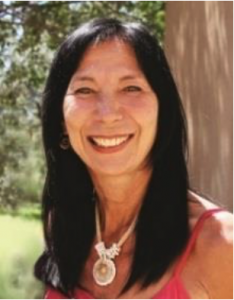 Katherine Ninos, MA, LPCC, is Executive Vice President of SWC and Director of the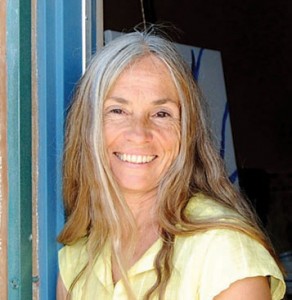 New Earth Institute Programs. She is an experienced clinician, ceremonialist, and consciousness teacher.
Carol Parker, PhD, LPCC, training as a wilderness fast guide with the School of Lost Borders and has studied with indigenous healers from the Amazon and the Andes. Since 1997, she has led groups to sacred sites in the southwestern US, Peru, and Hawaii.
Summer 2023 Community Lecture
Tuesday, June 27, 2023, 6-8pm via Zoom
Free and Open to the Public or $20 for 2 CECs
Ethical Considerations Regarding Psychedelic-Assisted Therapy
Presented by Amy Wong Hope, LCSW
This lecture will explore ethical considerations that mental health professionals should be aware of regarding the emerging field of psychedelic assisted therapy. Participants will receive support with fielding questions from clients and learn how to participate in collaborative care with adjunct providers in service to clients who are considering or engaging in this form of therapy. Stages and qualities that make psychedelics a third-wave pharmacological intervention, including information about treatment frameworks, scientific research, ethical and cultural considerations, accessibility, the state of legality here in NM will be discussed.
RSVP to lecture@swc.edu or register yourself here: https://newearth.regfox.com/community-lecture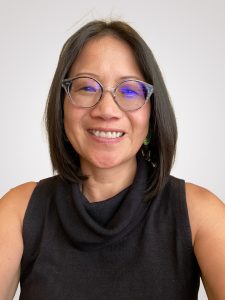 Amy Wong Hope is a licensed clinical social worker and director for the psychedelic studies certificate program at the New Earth Institute at Southwestern College in Santa Fe, New Mexico. She is the coauthor of Small Doses of Awareness: A Microdosing Companion, which Chronicle Press will publish in spring 2024. She has a private psychotherapy practice focusing on evidence-based practices that support resolving the effects of trauma on neurobiology and attachment styles and restoring resiliency in her clients' lives. She completed her postgraduate fellowship at the Trauma Center at JRI in Boston and is an Albert Schweitzer Fellow for Life. She has advanced training in EMDR, Sensorimotor Psychotherapy, Brainspotting, Internal Family Systems, and mindfulness. Amy is an MDMA-Assisted Therapy therapist trained through the Multidisciplinary Association for Psychedelic Studies (MAPS) at California Institute for Integral Studies (CIIS) and she holds a Diversity, Culture and Social Justice in Psychedelics certification from Chacruna Institute. Her MSW is from Simmons College.