CEC Classes and Lectures through the New Earth Institute‏
Home

›

CEC Classes and Lectures through the New Earth Institute‏
Share this:
To register for NEI or certificate courses you may do so by telephone (505-467-6809) or online through the following link: Register Now
For more information on any of our Certificate programs, email Admissions@swc.edu or call 505-467-6815.
CHILDREN'S MENTAL HEALTH CERTIFICATE
CMH 5110  Ethical Issues in Working with Children and Families
$365/16 CECs
Offered as an asynchronous online class from Friday, Aug. 7 to Thursday, Aug. 13, 2020.
This course explores the ethical issues and dilemmas that commonly arise when working with children, teens and their parents. Using didactic, case study, role-play, experiential approaches, and guest speakers, this course explores the basic tenants of ethical practice and issues surrounding client rights, confidentiality, informed consent, mandated reporting, therapist scope of practice, competency, boundaries, and other complex topics surrounding counseling and art therapy with children and adolescents. Participants will examine their own belief systems and learn to identify key issues related to ethical practice in working with children and families. They will develop a decision-making model which balances client rights and therapist responsibilities in various settings. (16 contact hours toward the CMH Certificate.)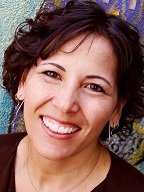 Laura Lansrud-López, M.A., ATR-BC, LPAT, LPCC, ACS, NCC, has over 15-years of experience working with children and families in both home-based and outpatient settings. Laura integrates traditional evidence-based practices with creative arts and transpersonal approaches and has advanced training in Sandplay therapy, art therapy, and children's mental health.
ECOTHERAPY CERTIFICATE
TE 5700    WILDERNESS FAST
$1180/16 CECs
(Tuition is non-refundable after August 7th.)
September 5 – 13, 2020, the San Mateo Mountains of New Mexico
(Participants must attend a two-hour orientation on Sunday, August 9, from 4–6pm, on the SWC campus, with social distancing.)
The Wilderness Fast ceremony is a deeply transformative experience in which participants spend four days alone with no food and a minimum of material comforts. The three stages of this rite of passage are guided by experienced facilitators. (16 contact hours toward the Ecotherapy Certificate.)
Carol Parker, Ph.D., LPCC, trained as a wilderness fast guide with the School of Lost Borders and has studied with indigenous healers from the Amazon and the Andes. Since 1997 she has led groups to sacred sites in the southwestern US, Peru and Hawaii.
Katherine Ninos, M.A., LPCC, is executive vice president of SWC and Director of the New Earth Institute Programs. She is an experienced clinician, ceremonialist and consciousness teacher.
APPLIED INTERPERSONAL NEUROBIOLOGY CERTIFICATE
AIN 5700          The Medicine of Connection in Times of Distancing:
Cultivating Bridges through Experiential Practice
$365/16 CECs
Offered as a synchronous class via Zoom
Mondays, September 21–October 26, 2–5pm
This class will offer participants a rich tapestry of experiential practitioners and practices. We will explore the fascinating challenges to creating and sustaining connection and intimacy and the means for approaching them. Participants will gain an understanding and an orientation in experiential practice informed by a lens of mindfulness and the conceptual framework of developmental and relational neuroscience. Navigating the greater socio-cultural field of our current times will contextualize and enrich the discussion about application of content and techniques presented.
(16 contact hours toward the AIN Certificate.)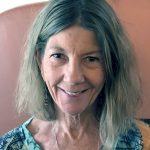 Kate Cook, MA, LPCC, TEP is a licensed professional clinical counselor and nationally board-certified trainer and practitioner of group psychotherapy. She specializes in experiential, embodied-relational therapy and group work informed by interpersonal neurobiology and mindfulness practices. She maintains a private practice and is a national consultant and educator.
HUMAN SEXUALITY CERTIFICATE
HS 5000  Sexual Attitudes and Development 
$365/16 CECs
Offered as a synchronous class via Zoom.
Mondays, September 21–October 26, 6–9pm
This course expands participant's present-moment awareness and sensation through breath, movement, touch and communication. Drawing from body-based therapies and the expressive arts, participants will learn methods for becoming more attuned to physical sensation and thus more fully embodied. Participants will be encouraged to explore messages from the body and develop a deeper relationship to pleasure and sensation through body-based practices. Finally, participants will learn how to apply these techniques and interventions to help clients become more safely embodied and enhance their sexual/sensual lives.
(16 contact hours toward the HS Certificate.)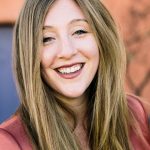 Ginna Clark, Psy.D, ATR-BC, LPCC, is the Director of the Human Sexuality Certificate Program. She is a member of the American Art Therapy Association. She received her doctorate from the Institute of Contemporary Psychoanalysis and Psychotherapy in Los Angeles, CA.
TRAUMA, GRIEF AND RENEWAL CERTIFICATE
TGR 5300    The Art of Healing Grief and Trauma
$365/16 CECs
Rev. Ted Wiard, Ed.D., LPCC, CGC
Offered as a synchronous class via Zoom.
Friday, October 16, 2020, 6–9pm; Sat. & Sunday, October 17 & 18, 9am–5:30pm
This course will focus on the transformational process involved in working with people experiencing grief. Students will learn to differentiate between trauma and grief and how the brain responds to each differently. Through readings, experiential exercises, understanding of cultural competencies, guided imagery, ritual, ceremony, and mindfulness activities, participants will receive resources to be able to assess situations and provide support to individuals, families, groups, and communities experiencing loss, grief and trauma. (16 contact hours toward the TGR Certificate.)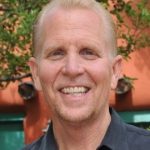 Rev. Ted Wiard Ed.D, LPCC, CGC, is the Director of the Trauma, Grief and Renewal Certificate. He is a licensed professional clinical counselor, certified grief counselor, ordained minister and NM certified educator. He is the co-author of Witnessing Ted: The Journey to Potential through Grief and Loss. Dr. Wiard is the founder and Director of Golden Willow Counseling and Golden Willow Retreat. He is the clinical director for Rio Grande Alcohol and Drug Treatment Program, an intensive outpatient program located in Taos and Las Vegas, NM. Dr. Wiard also maintians a private practice.
CHILDREN'S MENTAL HEALTH CERTIFICATE
CMH 5055  THE FOUNDATIONS OF JUNGIAN SANDPLAY THERAPY
$365/16 CECs
Offered as a synchronous class via Zoom.
Friday, October 23, 2020, 5–8pm; Saturday & Sunday, October 24 & 25, 10am–6pm
Join us to learn the theoretical foundations, practical applications, and neuropsychological underpinnings of Jungian sandplay therapy with children and adults. Through experiential activities and compelling case studies students will have the opportunity to connect on a deep level to this work and to integrate concepts. Students who complete this course will also earn training hours toward credentialing as a sandplay therapist. (16 contact hours toward the CMH Certificate.) (16 hours toward credentialing as a Sandplay Therapist (STA/ISST).)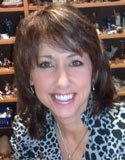 Lorraine Freedle, Ph.D., ABPdN, CST-T, is the clinical director of Pacific Quest, an intensive, outdoor behavioral health program for youth on the Island of Hawaii. Her private practice is Black Sand Neuropsychological Services, Inc. in Hilo, Hawaii. Dr. Freedle is the research editor for the Journal of Sandplay Therapy.