UPCOMING CEC Classes through the New Earth Institute‏
Home

›

UPCOMING CEC Classes through the New Earth Institute‏
Share this:
To register for any of these classes, email registrar@swc.edu or call 505-467-6809
For more information on any of our Certificate programs, email druphoenix@swc.edu or call 505-467-6815
HUMAN SEXUALITY CERTIFICATE PROGRAM
HS 5500              $365/16 CECs 
CLINICAL SKILLS: Working with Sexual Issues in Psychotherapy
Ginna Clark, Ph.D., ATR-BC, LPCC
Mondays, 9/25–10/30, 6 – 9pm
This course introduces participants to models for working with sexual issues. Participants will become acquainted with a variety of theoretical approaches to help clients explore their sexual lives, to develop a more satisfying sensual and erotic life, and to understand the personal, social, and cultural influences that shape their sexual attitudes, desires, and behaviors. This course helps practitioners develop a listening perspective and therapeutic attitude that cultivates a safe, curious, non-shaming exploration of sexual issues. This includes ways of listening to what clients say (content) and how they communicate (process) about the intimate details of their inner lives. Content areas to be explored include sex addiction, sexual orientation, transgender issues, treating sexual disorders and sexual trauma, as well as working with kink and poly clients. Emphasis will be placed on each participant developing their own model for working with issues of sexuality in psychotherapy.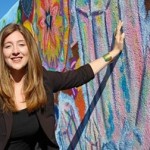 Ginna Clark, Ph.D., ATR-BC, LPCC, is the Director of the Human Sexuality Certificate Program. She is a member of the American Art Therapy Association. She received her doctorate from the Institute of Contemporary Psychoanalysis and Psychotherapy in Los Angeles, CA.
APPLIED INTERPERSONAL NEUROBIOLOGY CERTIFICATE
AIN 5200-2 $365/16 CECs
Mindfulness-Based Emotional Processing  (MBEP): Activating and Supporting Emotional Processing
in Therapy and Counseling
Robert Weisz, Ph.D.
Friday, September 29, 6–8pm; Saturday, Sept. 30, 9am–6pm & Sunday, October 1, 9am–6pm
MBEP is a mindful, body-centered approach to activating intrinsic emotional processing in the brain. The processing is activated and maintained by the therapist's mindful, felt sense attention upon the client's  somatic experience. The client's emotional processing is enabled, focused and supported through the attuned relational connection between the therapist and the client. MBEP is a practical, useful method for initiating and promoting essential emotional processing. It can easily be incorporated into any therapeutic modality.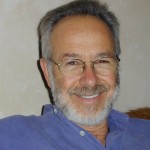 Robert Weisz, Ph.D., the developer of Mindfulness-Based Emotional Processing, is a clinical psychologist and director of the Milton Erickson Institute of NM and the Brainspotting and Hypnotherapy Clinic. Dr. Weisz maintains a private practice of psychotherapy, training and consultation in Santa Fe. www.MBEP.org
CHILDREN'S MENTAL HEALTH CERTIFICATE
CMH 5050-3                   $365/16 CECs
The Neuropsychology of Sandplay Therapy and Trauma
Lorraine Freedle, Ph.D., ABPdN, CST-T
Friday, October 6, 6–8pm; Saturday October 7 adn Sunday, Oct. 8, 9am-6pm
This course provides an overview of the neuropsychology of trauma and sandplay therapy. Students will explore the impact of trauma on the brain, body, and psyche/soul and discover how sandplay heals trauma from a neuropsychological perspective. Leading theories on trauma treatment are reviewed and applied to case studies in sandplay with an emphasis on theories rooted in neurodevelopment, depth psychology, affective neuroscience and body-centered therapies. Through participation in lecture/discussion, interaction with myth and symbol, compelling case studies, and personal artwork, journaling and other experiential activities you will have the opportunity to connect on a deep level to this work and to integrate concepts.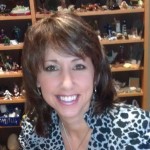 Lorraine Freedle, Ph.D., ABPdN, CST-T, is the Clinical Director of Pacific Quest, an intensive, outdoor behavioral health program for youth on the island of Hawaii. Her private practice is Black Sand Neuropsychological Services, Inc. in Hilo, Hawaii. Dr. Freedle is the Research Editor for the Journal of Sandplay Therapy.
TRANSFORMATIONAL ECO-PSYCHOLOGY CERTIFICATE
TE 5100                       $365/20 CECs
CEREMONY, ANCIENT NARRATIVE AND HEALING
Ann Filemyr, Ph.D. with
Scott Thomas, Ph.D., LCSW, LADAC, CDVC3
Saturday October 28, 12–9pm & Sunday, October 29, 9am–5pm,
to take place outdoors near Santa Fe.
During this weekend course we will experience the power and depth of ancient narrative and its relevance to our present day lives. We will work together as a community to create healing through building a sweat lodge and joining in the ceremony. This sharing creates a dynamic understanding of our purpose and place in the cosmos.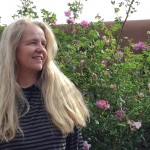 Ann Filemyr, Ph.D., is an educator, poet, teacher, and mentor. She is the Director of the Transformational Eco-psychology Certificate Program. Dr. Filemyr trained as a traditional healer with the late Keewaydinoquay Peschel, an Ojibwe herbal medicine women, and served as her personal apprentice for 20 years. Dr. Filemyr continues to live and teach in this tradition.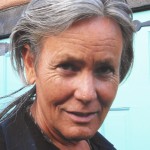 Scott Thomas, Ph.D., LCSW, LADAC, CDVC3, is an experienced clinician whose experience includes work in psychiatric hospitals, treatment centers and on the Eight Northern Pueblos. He grew up learning from spiritual elders on the Cheyenne River Reservation. In his practice he utilizes depth psychology techniques combined with traditional wisdom teachings.
TRAUMA, GRIEF AND RENEWAL CERTIFICATE
TGR 5600        $350/20 CECs
ETHICS, SELF-COMPASSION AND PROFESSIONAL ISSUES
Carol Frank, M.A., LPCC, RN, PAT
Friday, August 25, 5:30–9:30pm; Saturday & Sunday, Aug. 26 & 27, 9:30am–5:30pm
Topics include ethical principles, legal tools for planning, compassion fatigue and the necessity of self-care to prevent burnout. Other professional issues are explored. Participants are encouraged to identify ethical issues affecting their professional practice.
(20 contact hours toward the TGR Certificate)
(Note: 6 of the 20 CECs may be applied toward the Ethics CECs required by the NM Counseling Board.)
TGR 5300                   $365/16 CECs
THE ART OF HEALING GRIEF AND TRAUMA
Carol Frank, M.A., LPCC, RN, PAT
Saturday, October 28 & Sunday, October 29, 9am–6pm
Poetry, music, writing and drama are utilized as vehicles for transformation through the expression of the profound mysteries of life, death and transition. Participants experience their own personal guidance through and exercise in embodied art and meditation. Art therapy interventions are explored. (20 contact hours toward the TGR Certificate)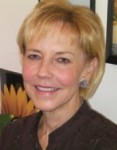 Carol Frank, M.A., LPCC, RN, PAT, graduated from SWC with an M.A. in Counseling with a concentration in Grief, Loss and Trauma. She is a psychotherapist in private practice in Albuquerque and also conducts classes and professional workshops on death and non-death-related grief topics.
ADDICTIONS, ABUSE AND RECOVERY CERTIFICATE
LAD 5300              $365/16 CECs
Holistic Models and Biological Aspects of Addiction and Recovery
Brian Serna, M.A., LPCC, LADAC
Saturday, November 11 & Sunday, November 12, 9am–6pm
This course is designed to equip students with an overview of the biological basis of addiction. Topics will include drug classifications, drug history, pharmacokinetics/pharmacodynamics, and basic neurochemistry. The biological, social and spiritual dynamics of pleasure and reinforcement will also be explored. Pharmacotherapies will also be covered, providing students with an overview of medications that are currently being used and those in development to treat addiction.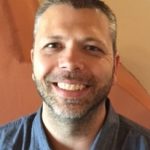 Brian Serna, M.A., LPCC, LADAC, is an international trainer and consultant in Evidence Based Practices, ethics and cultural issues in behavioral healthcare. His company, Serna Solutions LLC, provides consultation services and direct behavioral health services to adults, adolescents and families.
(Certificate pending approval by the HLC and NMHED)
 COMMUNITY LECTURE SERIES sponsored by THE NEW EARTH INSTITUTE
FREE AND OPEN TO THE PUBLIC OR $20 FOR 2 CECs
Must RSVP to lecture@swc.edu to guarantee a seat. 
Internet-Based Therapy
Michael Maestas, M.A., LPCC
Friday, November 17, 6–8pm, SWC Campus
The lecture will examine the basic, core competencies needed in the provision of online counseling. This therapeutic modality is not new and the majority of health care providers agree it is rapidly becoming the norm. Without a doubt, the health care industry requires professionals to be proficient in all aspects of the treatment they provide. As with everything else, behavioral health practitioners may choose to advance their practice to include internet-based therapy. Therapists need know how the virtual and real worlds of therapy intertwine and keep pace with advances in online counseling. This lecture will discuss essential competencies in this state-of-the-art practice and should help professionals develop both a general understanding and greater appreciation for e–therapy.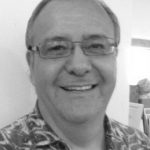 Michael Maestas, M.A., LPCC, has over 35 years of leadership experience in the field of behavioral health. He was chair of the NM Counseling and Therapy Practice Board for eight years. Mr. Maestas has an extensive background in public, private and non-profit behavioral health clinics, hospitals and institutions. He has been instrumental in the development of health care policy and legislation in NM, and has sat on numerous behavioral and health care boards, commissions and committees.