CEC Classes and Lectures through the New Earth Institute‏
Home

›

CEC Classes and Lectures through the New Earth Institute‏
Share this:
To register for any of these classes, email registrar@swc.edu or call 505-467-6809
For more information on any of our Certificate programs, email druphoenix@swc.edu 
or call 505-467-6815. For full color brochure, click here.
ADDICTIONS, ABUSE AND RECOVERY CERTIFICATE
AAR 5300 ETHICAL AND CULTURAL ISSUES IN ADDICTION
$365/16 CECs
Saturday, November 17 & Sunday, November 18, 9am–6pm
Students will explore the ethical issues that are shared with other fields in psychotherapy and those that are unique to the addiction treatment arena. Issues such as professional boundaries, confidentiality (HIPAA and 42 CFR), and cultural considerations such as colonization, historical trauma and class issues will also be explored.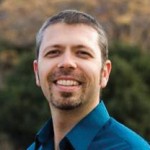 Brian Serna, M.A., LPCC, LADAC, is an international trainer and consultant in Evidence-Based Practices, ethics and cultural issues in behavioral healthcare. His company, Serna Solutions LLC, provides consultation services and direct behavioral health services to adults, adolescents and families.
CHILDREN'S MENTAL HEALTH CERTIFICATE
CMH 5055 The Foundations of Jungian Sandplay Therapy
$365 /16 CECs
Friday, October 5, 2018, 6–8pm; Saturday & Sunday, October 6 & 7, 2018, 9am–6pm
In this class, participants will learn the theoretical foundations, practical applications and neuropsychological underpinnings of Jungian sandplay therapy with children and adults. Through experiential activities and compelling case studies students will have the opportunity to connect on a deep level to this work and to integrate concepts. Experiential activities include embodied exploration of personal symbols, art projects and journaling. Students who complete this course can also earn training hours toward credentialing as a sandplay therapist.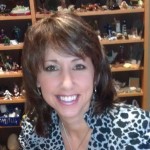 Lorraine Freedle, Ph.D., ABPdN, CST-T, is the clinical director of Pacific Quest, an intensive, outdoor behavioral health program for youth on the Island of Hawaii. Her private practice is Black Sand Neuropsychological Services, Inc. in Hilo, Hawaii. Dr. Freedle is the research editor for the Journal of Sandplay Therapy.
APPLIED INTERPERSONAL NEUROBIOLOGY CERTIFICATE
AIN 5600 The Psychedelic Experience: Promises and Perils
$365/16 CECs
Friday, November 30, 2018, 6–8pm; Saturday & Sunday, December 1 and 2, 2018, 9am–5:30pm
The pioneering research and clinical work of Stanislav Grof, M.D., is currently informing a new generation of psychedelic researchers and therapists who are again examining the enhanced wellness, healing, creativity and spirituality inherent in the psychedelic experience. Potential applications of psychedelic therapy include the treatment of depression, PTSD, addiction and end-of-life care. The education and training of therapists must emphasize not only the healing potential of these expanded states of consciousness, but also the perils of unskillful use. Helping clients INTEGRATE these extraordinary experiences is paramount. This course will include Grof Holotropic Breathwork, art, writing, council process and a documentary film. We will explore topics including:
–the cross-cultural use of psychoactive substances
–current research of psychedelic therapy
–the skillful use of psychedelic substances
–the healing potential and perils of working with psychoactive catalysts
–the integration of strong non-ordinary experiences
NOTE: The topic of psychedelics will be entirely theoretical.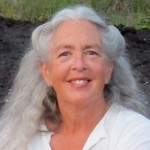 Diane Haug, M.A., LPCC, is a licensed therapist and senior member of the Grof Transpersonal Training staff. Her background includes a decade of working with adults and children dealing with life-threatening and terminal illness. Diane is an adjunct faculty member of the CIIS Center for Psychedelic-Assisted Therapies and Research (San Francisco, CA), and the Academy for the Love of Learning (Santa Fe, NM).
HUMAN SEXUALITY CERTFICATE
HS 5700-2 Understanding and Working with Sexual Trauma
Friday, November 16, 2018, 6–9pm; Saturday & Sunday, November 17 & 18, 2018, 9am–5:30pm
Mental health professionals working with traumatized individuals need to understand both the emotional/behavioral manifestations of trauma as well as the physical impact of psychological trauma. This course takes an in-depth look at sexual trauma – focusing on childhood sexual abuse, sexual assault in adulthood, and covert incest. Heavy emphasis is placed on the clinical phenomena associated with sexual trauma such as dissociation, the impact of trauma on transference and countertransference dynamics, the erotization of fear, the compulsion of self-abuse, as well as the neurobiology of trauma. Participants will learn basic principles of trauma-informed care, art therapy and cognitive-behavioral interventions, as well as case conceptualization skills for working in a long-term, depth-oriented context.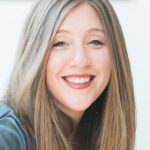 Ginna Clark, Psy.D, ATR-BC, LPCC, is the Director of the Human Sexuality Certificate Program. She is a member of the American Art Therapy Association. She received her doctorate from the Institute of Contemporary Psychoanalysis and Psychotherapy in Los Angeles, CA.
TRAUMA, GRIEF AND RENEWAL CERTIFICATE
TGR 5500 Theories of the Grief Process and Bereavement Interventions
$365/16 CECs 
Friday, August 10, 2018, 5:30–8:30pm; Saturday & Sunday, August 11 & 12, 2018, 9am-5:30pm
This course describes the grief process from various perspectives and models, with the study and treatment of grief and loss as the initial focus. Discussion of cross-cultural issues, traumatic grief, the role of substance abuse, special populations, AIDS-related grief and the creation of effective support systems is included in the course content.
Sara Morgan, M.A., is the Director of the Trauma, Grief and Renewal Certificate program. She has worked in the fields of Grief & Trauma throughout her career. As a deeply committed spiritual practitioner, she has made friends with grief, loss and death, and found the transformational gifts within these realities. She has been teaching in the Trauma, Grief and Renewal program for over 15 years.
ECOTHERAPY CERTIFICATE
TE 5600 Wilderness Fast
$1160/20 CECs (Plus a $350 fee to be paid directly to the Navajo guides.)
September 8 – 16, 2018, Canyon De Chelly, Arizona
(Participants must also attend a two-hour orientation on Sunday, August 5, 2018,from 4–6pm, on campus.)
(Once registered, tuition for the Vision Quest is non-refundable after August 10th.)
The Wilderness Fast ceremony is a deeply transformative experience in which participants spend four days alone with no food and a minimum of material comforts. The three stages of rite of passage are guided by experienced facilitators.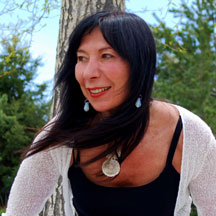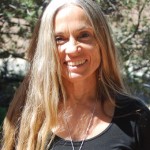 Carol Parker, Ph.D., LPCC, trained as a wilderness fast guide with the School of Lost Borders and has studied with indigenous healers from the Amazon and the Andes. Since 1997 she has led groups to sacred sites in the southwestern US, Peru and Hawaii.
Katherine Ninos, M.A., LPCC, is executive vice president of SWC and Director of the New Earth Institute Programs. She is an experienced clinician, (ceremonialist and consciousness teacher.
TE 5100 Ceremony, Ancient Narrative and Healing
$365/16 CECs
Saturday, October 27, 2018, 12–9pm & Sunday, October 28, 2018, 9am–5pm 
(to take place outdoors near Santa Fe.)
During this weekend course we will experience the power and depth of ancient narrative and its relevance to our present day lives. We will work together as a community to create healing through building a sweat lodge and joining in the ceremony. This sharing creates a dynamic understanding of our purpose and place in the cosmos.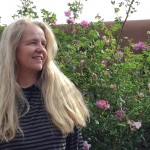 Ann Filemyr, Ph.D., is an educator, poet, teacher, and mentor. She is the Director of the Ecotherapy Certificate Program. Dr. Filemyr trained as a traditional healer with the late Keewaydinoquay Peschel, an Ojibwe herbal medicine woman, and served as her personal apprentice for 20 years. Dr. Filemyr continues in this tradition.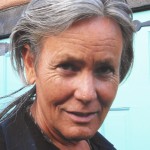 Scott Thomas, Ph.D., LCSW, LADAC, CDVC3, is an experienced clinician whose experience includes work in psychiatric hospitals, treatment centers and on the Eight Northern Pueblos. Growing up he learned from spiritual elders on the Cheyenne River Reservation. In his practice he utilizes depth psychology techniques combined with traditional wisdom teachings.
COMMUNITY LECTURE SERIES Sponsored by THE NEW EARTH INSTITUTE
FREE AND OPEN TO THE PUBLIC OR $20 FOR 2 CECs
You must RSVP to lecture@swc.edu to guarantee a seat. 
The Complexity of Domestic Violence
Andrea Verswijver, M.A., M.S., LMH
Wednesday, October 3, 2018, 6–8pm, SWC Campus
This presentation will discuss the Complexity of Domestic Violence by examining the psychological components that make up violent relationships, the elements of power and control, traumatic bonding and the severe levels of manipulation. Participants will learn the basics of assessing for lethality and safety planning. This is a trauma informed presentation which will be sensitive and careful about traumatic material being discussed.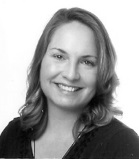 Andrea Verswijver, M.A., M.S., LMHC is a Domestic Violence Specialist for Solace Crisis Treatment Center at Christus St. Vincent Hospital. Andrea's role is to meet and assist victims/survivors of Domestic violence at the hospital as a crisis counselor and to assist in safety planning. Andrea also provides trainings to the hospital staff and associates on "Trauma Informed Care", "Vicarious Trauma" and "The Dynamics of Domestic Violence". Andrea's past experience which led her to become a trauma treatment therapist was a combination of victim advocacy in the Santa Fe District Attorney's office and as a Mediator/Dialogue Facilitator for survivors and offenders of violent crime. Andrea's path on this journey began as an International Monitor to the South African Truth and Reconciliation Commission in South Africa in 1998.
To guarantee a seat, please RSVP to lecture@swc.edu
TO RESERVE A SEAT FOR ANY LECTURE, EMAIL LECTURE@SWC.EDU