CEC Classes and Lectures through the New Earth Institute‏
Home

›

CEC Classes and Lectures through the New Earth Institute‏
Share this:
To register for NEI or certificate courses you may do so in person, by mail or telephone (505-467-6809) or online through the following link: Register Now
For more information on any of our Certificate programs, email Admissions@swc.edu or call 505-467-6815.
For a printable schedule of upcoming NEI Certificate classes from Fall 2019 through Summer 2020 click here.

Human Sexuality Certificate
HS 5500  CLINICAL SKILLS: WORKING WITH SEXUAL ISSUES IN PSYCHOTHERAPY
$365/16 CECs 
Mondays, January 6–February 10, 2020, 6–9pm
Participants will be introduced to developmental sexuality from a biopsychosocial perspective. Sexual issues across the life span will be explored using expressive arts therapies. We will use the Sexual Attitudes Reassessment (SAR) to provide opportunities to challenge, examine and reshape current sexual beliefs and attitudes. Topics include sexual myth, orientation, gender identity, alternative relationships, BDSM, kink, disability and aging. This self-exploration allows participants to become more comfortable with a wide variety of sexual attitudes, behaviors, practices and subcultures.
16 contact hours toward the Human Sexualty Certificate.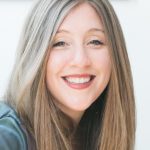 Ginna Clark, Psy.D, ATR-BC, LPCC, is the Director of the Human Sexuality Certificate Program. She is a member of the American Art Therapy Association. She received her doctorate from the Institute of Contemporary Psychoanalysis and Psychotherapy in Los Angeles, CA.
APPLIED INTERPERSONAL NEUROBIOLOGY CERTIFICATE
AIN 5150  CULTIVATING NEW NEURAL PATHWAYS for PERSONAL and SOCIAL CHANGE through PSYCHODRAMA
$365/16 CECs 
Friday, January 17, 2020, 6-8pm; Saturday & Sunday, January 18 & 19,2020, 9am-6pm
We are living in a time when the personal and collective re-imagining of our world is crucial. Research in neuroscience concludes that embodied, relational techniques most effectively alter and retrain the deep neurological pathways that govern perception, experience, and our capacity for creative expression and relationship. Psychodrama offers an embodied method for co-creating a sanctuary space where personal and collective storylines can be mindfully explored. Moreover, in psychodrama, differences and borders can be safely and openly examined. The group as a whole becomes the vehicle to expand creativity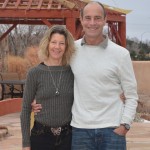 and foster relational repair of personal and collective trauma and attachment. Participants will learn and practice action techniques that can be used either on their own or in conjunction with a fully developed drama. Supportive theory from relational neuroscience will highlight: the role of mindful play in cultivating safety and revealing underlying/implicit storylines, awareness of the trauma vortex, ways to maximize co-regulation, the transpersonal aspects of process, and a re-imagining of the role of leader.  16 contact hours toward the AIN Certificate.
Kate Cook, M.A., LPCC, TEP, is the Director of the Applied Interpersonal Neurobiology Certificate Program and a nationally-certified practitioner and trainer in psychodrama, sociometry and group psychotherapy.  John Olesen, M.A., PAT, is a psychodramatist, trainer, educator and practitioner in San Francisco, CA.
INFANT MENTAL HEALTH
IMH 5200-2  Focus on Attachment and Development: Use of Self, Theoretical Foundations and Reflective Practices
$365/16 CECs 
Friday, January 31, 2020, 6–8pm; Saturday & Sunday, February 1 & 2, 2020, 9am-6pm
This course incorporates knowledge of neurobiology, attachment and development through use of the essential reflective component of infant mental health practice. Participants will be presented with an overview of attachment theory, domains of infant/child development, relationship formation, concepts of reflective supervision and parallel process. Students will become familiar with theoretical foundations, reflective practice, and the use of self in the context of infant mental health services. Participants will acquire skills in observing, listening, theorizing, and reflecting through multi-modal expressive arts activities.
16 contact hours toward the Infant Mental Health Certificate.
Michelle Daly, M.S.P.H., M.A., ATR, LPCC, IMH-E®, is the Director of the Infant Mental Health Certificate Program. Her experience includes training in art therapy, grief, loss, and trauma, as well as interpersonal neurobiology. She is endorsed as an Infant Mental Health Specialist in New Mexico.
ADDICTIONS, ABUSE AND RECOVERY CERTIFICATE
AAR 5400  Process Addictions: Sex, Gambling, Eating, Shopping and Other Compulsive Behaviors
$365/16 CECs
Saturday, February 1, 2020, 9am–6pm & Sunday, February 2, 2020, 9am–6pm
Addiction is any process that overpowers a person's effort to control or moderate their behavior. Given that mainstream American culture is predicated on addictive consumeristic behaviors process addictions are ubiquitous. In this course students will explore the commonalities and differences when assisting clients with process addictions. The course will utilize didactic and experiential modalities with specific exercises utilized in the treatment of sex addiction, eating disorders and pathological gambling. 16 contact hours toward the Addictions, Abuse & Recovery Certificate.

Brian Serna, M.A., LPCC, LADAC, is the Director of the Addictions, Abuse and Recovery program. He is an international trainer and consultant in Evidence-Based Practices, ethics and cultural issues in behavioral healthcare. His company, Serna Solutions LLC, provides consultation services and direct behavioral health services to adults, adolescents and families.
TRAUMA, GRIEF AND RENEWAL CERTIFICATE
TGR 5400  TRAUMA THEORY, PROCESS AND INTERVENTIONS
$365/16 CECs 
Friday, February 7, 2020, 5:30-8:30pm; Saturday & Sunday, February 8 & 9, 2020, 9am–5:30pm
Sara Morgan, M.A. with Guest Presenter Lee Cartwright, M.A.
This course will cover trauma theory, PTSD and traumatic grief. We will explore the neurobiology of trauma, the brain, the body and the mind. Experiential exercises will assist each person in assessing the effect of trauma in their own lives. Participants will gain an organized set of skills and knowledge to intervene effectively with traumatized clients. The interventions discussed will be framed in the context of a sequential three-stage treatment model. We will focus on building client resilience. Vicarious trauma as it affects the therapist will be addressed.
Lee Cartwright's presentation will investigate the nature of the autonomic nervous system and how traumatic events can distort it's effective functioning. The implications of this emerging biological model for working with trauma will be explored.  16 contact hours toward the Trauma. Grief and Renewal Certificate.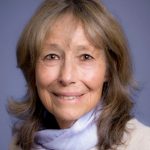 Sara Morgan, M.A., is the Director of the Trauma, Grief and Renewal Certificate Program. She has worked in the fields of Grief & Trauma throughout her career. As a deeply committed spiritual practitioner, she has made friends with grief, loss and death, and found the transformational gifts within these realities.
Lee Cartwright, M.A., developed Shifting Consciousness through Dimensions (SCtD), a neurological system for transforming trauma and personal limitations. He has written 3 books on this and related topics.
CHILDREN'S MENTAL HEALTH CERTIFICATE
CMH 5095  RESTORING HOPE: SUICIDE AND SELF-HARM PREVENTION AND INTERVENTION FOR YOUTH
$365/16 CECs
Friday, March 6, 2020, 6–9pm; Saturday & Sunday, March 7 & 8, 2020, 9am–6pm
This course is intended to be a contemporary and practical training for counselors, therapists, & graduate students on the fundamental components of preventing self-harm and suicide by children and adolescents. Suicide in young people is preventable and the range of elements required to keep children and adolescents safe will be rigorously explored. Step-by- step professional protocols for intervention and emergency response and treatment will be outlined for possible future implementation. Compassionate and strong therapeutic interventions, collaboration with community providers, ways to enlist family support, and other protective factors will be addressed. The role of school counselors and personnel will be covered as well as the healing contributions of peers and other individuals in a child or adolescent's life. Cultural and social group dynamics as well as current trends in the field are explored and woven in throughout the course. Enhancing life skills and resilience as well as promoting social connectedness as fundamental strategies are included. 16 contact hours toward the Children's Mental Health Certificate.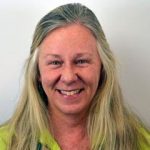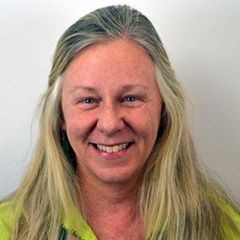 Cynthia Fulreader, M.A., LPC, is the Director of the Children's Mental Health Certificate Program. She has over 35 years professional experience as a child and family therapist and has directed numerous non-profits, been a bilingual school counselor and is a program consultant. She maintains a private practice in Santa Fe.
COMMUNITY LECTURES Sponsored by the New Earth Institute
Community Lecture, Wednesday, March 11, 2020, 6–8pm
Free and Open to the Public, or $20 for 2 CECs
Finding One's Self in the Journey of Grief and Transformation from Loss
Rev. Dr. Ted Wiard, Ed.D., LPCC, CGC
The opportunity of transforming from futility to passion, and disconnect to connection is possible. This lecture will explore the magical abilities of healing from loss through the natural and normal grief process. Dr. Wiard's discussion will give insights into what happens within the brain and body after loss, insights into the grief process, the difference between trauma, loss, and grief, as well as other aspects of the grief process. These intellectual handholds are the keys to emotional healing and transformation from loss.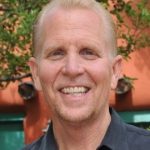 Rev. Dr. Ted Wiard Ed.D, LPCC, CGC, has spent the last 20 years working with transformation from loss through the lens of his own experiences and as a therapist, researcher, and author. He founded Golden Willow Retreat outside of Taos, NM, which is an emotional healing sanctuary focused on loss, trauma, and grief. He owns Golden Willow Counseling, a behavioral health center in Taos, NM and is the clinical director of the Rio Grande Treatment Center which is focused on addiction and recovery. Ted co-authored "Witnessing Ted: The Journey to Potential through Grief and Loss." Ted's passion is to support healthy transformation for people, families, communities, and organizations in the midst of change.
To guarantee a seat, please RSVP to lecture@swc.edu