CEC Classes through the New Earth Institute‏
Home

›

CEC Classes through the New Earth Institute‏
Share this:
To register for NEI or certificate courses you may do so by telephone (505-467-6809) or online through the following link: Register Now
For more information on any of our Certificate programs, email Admissions@swc.edu or call 505-467-6815.
ECOTHERAPY CERTIFICATE
TE 5400  Exploring Kinship Relations Using Ecotherapy and Art Therapy
$365/20 CECs 
Saturday & Sunday, October 2 & 3, 2021, 9am–6pm
SWC Campus–Must be vaccinated to attend and masks will be required. 
This course utilizes techniques in both art therapy and ecotherapy to address the rupture between human and other-than-human life. The subsequent intergenerational trauma is often carried unconsciously as an inarticulate but deep longing to fully connect and belong. The kinship relationships we are seeking to heal include our relationships with the other-than-human life we depend upon, including air, fire, water, earth and the animals, plants, stones, stars, that form our sense of place and family. We will utilize nature, mindfulness, and art-making processes to access messages, emotions, memories, and beliefs about who we are, and where we come from as a strategy of healing. (16 contact hours toward the Ecotherapy Certificate.)
Ann Filemyr, Ph.D., is the President of Southwestern College and the Director of the Ecotherapy Certificate. Dr. Filemyr trained as a traditional healer with the late Keewaydinoquay Peschel, an Ojibwe herbal medicine woman, and served as her apprentice for 20 years.
Deborah Schroder, M.S., ATR-BC, LPAT, is the Chair of the Art Therapy/Counseling program at SWC. She has published two books on art therapy, "Little Windows Into Art Therapy" and "Exploring the Use of Art-Based Genograms in Family of Origin Therapy."
APPLIED INTERPERSONAL NEUROBIOLOGY CERTIFICATE
AIN 5000-2  Integrating Brain, Body and Heart Intelligence: The Neurobiological Foundations of Therapeutic Practice
$365/16 CECs.
Saturday & Sunday October 16 & 17, 2021, 9am–6pm MST
SWC Campus–Must be vaccinated to attend and masks will be required.
This course introduces participants to developmental neurobiology across the life span, examining how human development, behavior and growth stem from a well-regulated, optimally functioning brain and nervous system. Using a variety of modalities participants will explore an integrated framework for human development and the emergent knowledge of brain plasticity and learn essential skills related to rebalancing the central and autonomic nervous system pathways.
(16 contact hours toward the AIN Certificate.)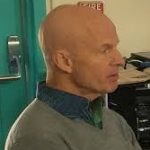 Tim Burns, M.A., is an educator and author with over thirty years experience as a teacher, counselor, program facilitator, drug treatment program director and professional development specialist. He is the author of three books related to his work.
CHILDREN'S MENTAL HEALTH CERTIFICATE
CMH 5050-3 The Neuropsychology of Sandplay Therapy and Trauma
$365/16 CECs
Friday, October 22, 2021, 6–9pm;
Saturday & Sunday, October 23 & 24, 2021, 9am–6pm MST
SWC Campus–Must be vaccinated to attend and masks will be required.
Students will explore the impact of trauma on the brain, body, and psyche/soul and discover how sandplay heals trauma from a neuropsychological perspective. Leading theories on trauma treatment are reviewed and applied to case studies in sandplay with an emphasis on theories rooted in neurodevelopment, depth psychology, affective neuroscience and body-centered therapies. (16 contact hours toward the CMH Certificate. Also 16 hours of STA/ISST Certified Sandplay Training.)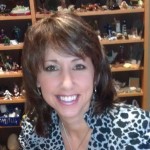 Lorraine Freedle, Ph.D., ABPdN, CST-T, is the Chief Clinical Officer for TeamBuilders Behavioral Health, a children's counseling and care center in Santa Fe, NM. Dr. Freedle is the research editor for the Journal of Sandplay Therapy. www.lorrainefreedle.com
ADDICTIONS, ABUSE AND RECOVERY CERTIFICATE
AAR 5100 CLINICAL SKILLS: EVIDENCE-BASED PRACTICES IN THE TREATMENT OF CO-OCCURRING DISORDERS
$365/16 CECs 
Friday, November 12, 2021, 6–8pm; Saturday & Sunday, November 13 & 14, 9am–5:30pm MST
SWC Campus–Must be vaccinated to attend.
This course will provide students with skills that allow them to assess and treat addiction and co-occurring issues, and will be introduced to current approaches to initiating changes in thought, behavior and relationships that support recovery. Students will take a deep dive into the Community Reinforcement Approach (CRA) and Cognitive Behavioral Therapy (CBT).
(16 contact hours toward the AAR Certificate.)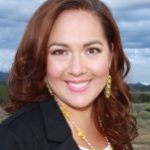 Alisha Shelbourn, M.A., LPAT, LPCC, has a diverse background working with children, families and individuals at varying stages of treatment and recovery. She has many years' experience in the trauma recovery and addictions fields, and has worked in all areas of treatment including residential and outpatient programs.
HUMAN SEXUALITY CERTIFICATE
HS 5650 Sexual inheritance: Recognizing Ancestral, Familial and Cultural Messages
$365/16 CECs
Friday, November 19, 2021, 6–8pm; Saturday & Sunday, November 20 & 21, 2021, 9am–5:30pm MST Via Zoom 
This course will explore the idea of sexual inheritance, including the implicit and explicit messages about sexuality received from our families, cultural beliefs/practices, religious beliefs/practices, as well as epigenetic inheritances of the experiences of our ancestors. Students will learn to identify bias and unconscious narratives that can create barriers for relating with diverse clients, and examine how these inheritances may shape us as people and professionals. We will practice skills and interventions to help clients explore their sexual inheritance and begin the process of change for the parts of their sexual inheritance they want to transform and heal in order to facilitate authentic intimacy and participate more consciously in their sexual lives. (16 contact hours toward the HS Certificate.)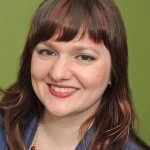 Laura Rademacher, M.A., LMFT, CST, is an AASECT certified sex and relationship therapist with over 15 years of experience as a sex-positive sexual health educator. She is the author of "The Principles of Pleasure: Working with the Good Stuff as Sex Therapists and Educators." (Routledge, 2017).
TRAUMA, GRIEF AND RENEWAL CERTIFICATE
TGR 5200 DYING TO KNOW: ISSUES OF DEATH AND DYING FOR THE PROFESSIONAL
$365/16 CECs
Saturday & Sunday, December 4 & 5, 2021, 9am–6pm MST Via Zoom 
Topics covered include the natural process of dying, hospice and palliative care, the exploration of the nature and impact of different types of death, issues for survivors, funeral practices and transitional rituals in a cross-cultural context. (16 contact hours toward the TGR Certificate.)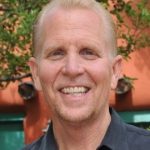 Rev. Ted Wiard Ed.D, LPCC, CGC, is the Director of the Trauma, Grief and Renewal Certificate. He is the founder and Director of Golden Willow Counseling and Golden Willow Retreat and Clinical Director for Rio Grande Alcohol and Drug Treatment Program in Taos and Las Vegas. Dr. Wiard maintains a private practice.