UPCOMING CEC Classes through the New Earth Institute‏
Home

›

UPCOMING CEC Classes through the New Earth Institute‏
Share this:
To register for any of these classes, email registrar@swc.edu
For more information on any of our Certificate programs, email admissions@swc.edu
TRANSFORMATIONAL ECO-PSYCHOLOGY CERTIFICATE
TE 5100   CEREMONY, ANCIENT NARRATIVE AND HEALING $350/20 CECs
Ann Filemyr, Ph.D. and Scott Thomas, Ph.D., LCSW, LADAC, CDVC3
Friday, May 27, 6–8pm, on SWC Campus
Saturday May 28, 9am–6pm & Sunday, May 29, 12–9pm, to take place on land just outside Santa Fe.
During this weekend course we will experience the power and depth of ancient narrative and its relevance to our present day lives. We will work together as a community to create healing through building a sweat lodge and joining in the ceremony. This sharing creates a dynamic understanding of our purpose and place in the cosmos. (20 contact hours toward the TE Certificate.)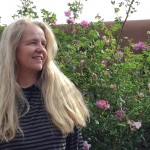 Ann Filemyr, Ph.D. is an educator, poet, teacher, and mentor. She is the VP for Academic Affairs and Dean at SWC, and the Director of the Transformational Eco-psychology Certificate Program. Ann trained as a traditional healer with the late Keewaydinoquay Peschel and served as her personal apprentice for twenty years. Kee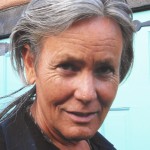 was a culture carrier, storyteller and healer, and Ojibwe herbal medicine woman. Ann continues in this tradition.
Scott Thomas, Ph.D., LCSW, LADAC, CDVC3,is an experienced clinician whose experience includes work in psychiatric hospitals, treatment centers and on the Eight Northern Pueblos. He grew up learning from spiritual elders on the Cheyenne River Reservation. His practice utilizes depth psychology techniques combined with traditional wisdom teachings.
TE 550-2A       WILDERNESS VISION QUEST  
September 9 – 17, 2016, Canyon de Chelly, Arizona
$1050/20 CECs  (Plus a $350  fee to be paid in cash directly to the Navajo guides.)
(Participants must also attend a two-hour preparatory session on Friday, July 29, from 3–5pm, on the SWC campus.)
(Note: Tuition for the Vision Quest is non-refundable after August 11th.)

The ceremony of vision quest has long been practiced in indigenous cultures to assist with major life transitions. It is a deeply transformative experience in which participants spend four days out of ten alone with no food and a minimum of material comforts. The three stages of rite of passage are guided by experienced facilitators.
Stage One is Severance: Letting go of all ordinary comforts and concerns in order to enter fully into the realm of Spirit. This begins when one makes the commitment to take part in the ceremony. It deepens as the time of fasting approaches, and occurs in its fullness when the individual is smudged out of the medicine wheel and begins their time alone on the land.
Stage Two is Threshold: This means "no longer in the human realm but entering fully into the realm of Spirit." During the four days of fasting, one is alone with Spirit and fully open to the messages of Mother Earth and the Spirit world.
Stage Three is Incorporation: The individual re-enters the human world and now the real vision quest begins, as the experience is processed, metabolized, and integrated into ordinary life. (20 contact hours toward the TE Certificate)
Carol Parker, Ph.D., LPCC, trained as a vision quest guide with the School of Lost Borders and has studied with indigenous healers from the Amazon and the Andes. Since 1997 she has led groups to sacred sites in the southwestern US, Peru and Hawaii.

Katherine Ninos, M.A., LPCC, is executive vice president of SWC and director of the New Earth Institute Programs. She is an experienced clinician, ceremonialist a nd consciousness teacher.
 CHILDREN'S MENTAL HEALTH CERTIFICATE
CMH 5014    LOSS IN A CHILD'S WORLD
$350/20 CECs 
Carol Frank, M.A., LPCC, RN, PAT
Friday, July 8, 5:30–8:30pm; Saturday & Sunday, July 9 & 10, 9am–6pm
Stepping into the world of a grieving child or adolescent offers a unique opportunity to touch a life and transform grief into healing and health. In this course, both death and non-death-related experiences of loss will be explored. Theoretical concepts, including the role resiliency plays in the healing process for children, as well as developmental distinctions of childhood grief are presented. Students will learn and practice experiential methods of play and creativity which foster a healthy and age-appropriate grieving process, allowing children to be more fully able t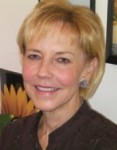 o express their feelings of loss and associated fears. (20 contact hours toward the CMH Certificate)
Carol Frank, M.A., LPCC, RN, PAT, graduated from SWC with a Masters in Counseling with a Concentration in Grief, Loss and Trauma. She is a psychotherapist in private practice in Albuquerque and also conducts classes and professional workshops on death and non-death-related grief topics.
INFANT MENTAL HEALTH CERTIFICATE 
IMH 5300A     Relationship as Client: Child-Caregiver Dyadic Interaction and the Family System
$350/20 CECs
Michelle Daly, M.S.P.H., M.A., ATR, LPCC, IMH-E®
Friday, August 12, 6–9pm; Saturday & Sunday, August 13 & 14, 9am–6pm
This course offers opportunity to deepen understanding and assessment of child-caregiver dyadic interaction as well as intervention and treatment approaches to providing services for this vulnerable population and their families. Participants will cultivate skills, including observation and communication of relational assessment and interaction patterns, within the child-caregiver dyad in the family system. Students will develop and deepen observation and reflective skills through collaborative learning as they engage in interactive discussion, utilization of image and video, and engagement with expressive arts activities.  (20 contact hours toward the IMH Certificate)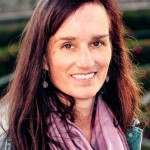 Michelle Daly, M.S.P.H., M.A., ATR, LPCC, IMH-E®, is the Director of the Infant Mental Health Certificate program. She has a background in public health and human rights work. Her experience includes specialized training in art therapy; grief, loss, and trauma as well as interpersonal neurobiology.  She is currently endorsed as an infant mental health specialist in NM.
TRAUMA, GRIEF AND RENEWAL CERTIFICATE
TGR 5100        COUNSELING SKILLS FOR TRAUMA AND GRIEF
$350/20 CECs
Friday, June 24, 5:30–9pm; Saturday & Sunday, June 25 & 26, 9:30am–5:30pm
This course focuses on identifying and treating complicated grief and trauma. We will explore theories of trauma, complicated grief and traumatic grief. Through readings, experiential exercises, guided imagery and group interactions, the students will develop skills to support a healthy grieving process for individual clients who have experienced loss, trauma, complicated grief or traumatic grief. The role of ritual in healing grief will be explored. Extraordinary experiences, spiritual emergency and near-death experiences will be discussed. Counseling skills to deal with these issues will be demonstrated experientially. (20 contact hours toward the TGR Certificate)
TGR 5600        ETHICS, SELF-COMPASSION AND PROFESSIONAL ISSUES
$350/20 CECs  (20 contact hours toward the TGR Certificate. Note: 6 of the 20 CECs may be applied toward the Ethics CECs required by the NM Counseling Board.)
Friday, July 29, 5:30–9pm; Saturday & Sunday, July 30 & 31, 9:30am–5:30pm
Topics include ethical principles, legal tools for planning, compassion fatigue and the necessity of self-care to prevent burnout. Other professional issues are explored. Participants are encouraged to identify ethical issues affecting their professional practice.

Janet Schreiber, Ph.D., is the founder and director of Southwestern College's Trauma, Grief and Renewal Certificate Program. She has taught and trained counselors and other health professionals for over 35 years.
 Note: The following two classes satisfy the NM state licensing board requirement for Ethics or Supervision CECs for counselors, art therapists and social workers:
NEI16-ETHICS   Ethics: Multicultural Issues in Northern New Mexico
Friday, July 1, 9am–4:30pm
$60/3 CECs
Northern New Mexico has been the confluence of cultural exchange since time immemorial. This workshop will give participants an opportunity to explore how multiple waves of colonization have impacted issues that affect clients today. Experiential exercises will provide participants with insights into historical trauma, applied attachment theory and cross-cultural counseling competencies.
Bri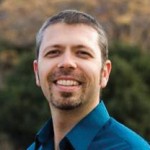 an Serna, M.A., LPCC, LADAC, is the owner of Serna Solutions LLC, providing training, consulting and psychotherapy services. Brian has trained over 2,500 professionals from numerous disciplines in six different countries and counting. He is internationally recognized as an expert in the treatment of addictions and cultural competency. Brian has worked for the last eight years for Native American tribal governments.
Adam Baca, M.A., LPCC, is the clinical director for All Nations Behavioral Health and a therapist with the Life Link in Española. He has been active in promoting substance abuse and mental health treatment that exhibits a balance of best-practice models with a culturally appropriate and holistic approach.
NEI16-SPVSN  Best Practices in Clinical Supervision: The Times, They Are-a-Changin'
$60/3 CECs
Friday, August 12, 2–5pm
Increasingly, Clinical Supervision is being recognized as a separate specialty area in the helping professions, requiring specific skills and activities beyond being simply a seasoned clinician or an academic instructor. In this era of ACA/Obamacare, increased expectations and accountability make the practice of Clinical Supervision a more demanding clinical activity, with opportunities for professional growth and heightened anxiety. This presentation will be a straightforward review of what are considered "Best Practices" in Counseling and related professions.
James Nolan, Ph.D., is the President of Southwestern College. He is a licensed counseling psychologist, and recently earned his Approved Clinical Supervisor certificate fro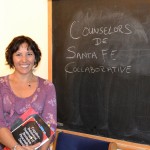 m the Center for Credentialing and Education. He has supervised scores of clinicians over the past 25 years. Dr. Nolan's doctoral dissertation was a socio-linguistic analysis of the clinical supervisory process.
Laura Lansrud-López, M.A., ATR-BC, LPCC, LPAT, is the Chair of the Counseling Program and Clinical Director of Tierra Nueva Counseling Center. Laura has been a clinical supervisor for over five years and specializes in integrating evidence-based practices with transpersonal and expressive arts modalities.

---
COMMUNITY LECTURE this Spring Sponsored by The New Earth Institute!
A PSYCHOBIOLOGICAL APPROACH TO COUPLE THERAPY:
The Basics of Working with Difficult Couples
Presented by Lon Rankin, M.A., LPCC
Friday, June 3, 2016, 6-8pm
FREE and Open to the Public or $20 at the door for 2 CECs
Because pair bonding is not random and is based on familiarity, primary partnership relationships often give an insight into the earliest traumas and wounds of our clients. While partnering relationships therefore provide potential for trauma repetition, they are also an optimal place for healing – "dyadic injury, dyadic repair." Participants will learn to recognize and work with these places of early injury via pro-relational principles and strategies. Psycho-education, neuroscience-based therapeutic enactments, and group experiential exercises will provide participants with knowledge and skills that support healing of family system injuries and enhance their own personal relationships.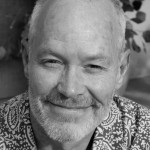 Lon Rankin, M.A., LPCC, is a core faculty member of the PACT Institute, and a certified PACT therapist. He currently teaches this model of couple therapy to therapists around the US. With a background in music, transpersonal psychology and craniosacral body work, he enjoys keeping current with the vast amounts of emerging neurobiology research and exploring the use of non-ordinary states of consciousness for healing.
Please RSVP to peghelmholz@swc.edu. Seating cannot be guaranteed without an RSVP.