CEC Classes and Lectures through the New Earth Institute‏
Home

›

CEC Classes and Lectures through the New Earth Institute‏
Share this:
To register for any of these classes, email registrar@swc.edu or call 505-467-6809
For more information on any of our Certificate programs, email druphoenix@swc.edu 
or call 505-467-6815
INFANT MENTAL HEALTH
IMH 5300A  Relationship as Client: Child-Caregiver Dyadic Interaction and the Family System
$365/16 CECs
Friday, June 29, 2018, 6–8pm; Saturday, June 30, 2018, 9am–6pm & Sunday, July 1, 2018, 9am–6pm
This course offers an opportunity to deepen understanding and assessment of child-caregiver dyadic interaction, as well as intervention and treatment approaches to providing services for this vulnerable population and their families. Participants will cultivate skills, including observation and communication of relational assessment and interaction patterns, within the child-caregiver dyad in the family system. Students will develop and deepen observational and reflective skills through collaborative learning as they engage in interactive discussion, utilization of image and video, and engagement with expressive arts activities.  (16 contact hours toward the IMH Certificate)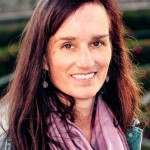 Michelle Daly, M.S.P.H., M.A., ATR, LPCC, IMH-E®, is the director of the Infant Mental Health Certificate Program. She has a background in public health and human rights work. Her experience includes specialized training in art therapy; grief, loss, and trauma as well as interpersonal neurobiology. She is endorsed as an Infant Mental Health Specialist in New Mexico.
CHILDREN'S MENTAL HEALTH CERTIFICATE
CMH 5110     Ethical Issues in Working with Children and Families
Friday, July 27, 2018, 6-9pm; Saturday & Sunday, July 28 & 29, 2018, 9am-5:30pm
This course explores the ethical issues and dilemmas that commonly arise when working with children and their parents. Using a combination of didactic, case study, role-play, and experiential approaches, this course explores the basic tenets of ethical practice and issues surrounding client rights, confidentiality, informed consent, mandated reporting, therapist scope of practice, competency, boundaries, and other complex topics surrounding counseling and art therapy with children and adolescents. Participants will examine their own beliefs systems, and learn to identify and understand key ethical issues related to ethical practice in working with children and families, and develop a decision making model which balances client rights and therapist responsibilities in various settings.
(16 contact hours toward the CMH Certificate)
Note: 6 of the 16 CECs may be applied toward the Ethics CECs required by the NM Counseling Board.
Laura Lansrud-López, M.A., LPCC, LPAT, ATR-BC, ATCS, ACS has over 15-years of experience working with children and families impacted by grief, loss, and trauma in both home-based and outpatient settings. Laura is passionate about integrating evidence-based practices with creative arts and transpersonal approaches and has advanced training in Dialectical Behavior Therapy (DBT), sandplay therapy, art therapy and children's mental health.
TRAUMA, GRIEF AND RENEWAL CERTIFICATE
TGR 5500 Theories of the Grief Process and Bereavement Interventions
$365/16 CECs 
Friday, August 10, 2018, 5:30–8:30pm; Saturday & Sunday, August 11 & 12, 2018, 9am-5:30pm
This course describes the grief process from various perspectives and models, with the study and treatment of grief and loss as the initial focus. Discussion of cross-cultural issues, traumatic grief, the role of substance abuse, special populations, AIDS-related grief and the creation of effective support systems is included in the course content.
Sara Morgan, M.A., is the Acting Director of the Trauma, Grief and Renewal Certificate program. She has worked in the fields of Grief & Trauma throughout her career. As a deeply committed spiritual practitioner, she has made friends with grief, loss and death, and found the transformational gifts within these realities. She has been teaching in the Trauma, Grief and Renewal program for over 15 years.
ECOTHERAPY CERTIFICATE
TE 5600 Wilderness Fast
$1140/20 CECs (Plus a $350 fee to be paid in cash directly to the Navajo guides.)
September 8 – 16, 2018, Canyon De Chelly, Arizona
(Participants must also attend a two-hour orientation on Sunday, August 5, 2018,from 4–6pm, on campus.)
(Once registered, tuition for the Vision Quest is non-refundable after August 10th.)
The Wilderness Fast ceremony is a deeply transformative experience in which participants spend four days alone with no food and a minimum of material comforts. The three stages of rite of passage are guided by experienced facilitators.
Stage One is Severance: Letting go of all ordinary comforts and concerns in order to enter fully into the realm of Spirit. This begins when one makes the commitment to take part in the ceremony. It deepens as the time of fasting approaches, and occurs in its fullness when the individual is smudged out of the medicine wheel and begins their time alone on the land.
Stage Two is Threshold: This means "no longer in the human realm but entering fully into the realm of Spirit." During the four days of fasting, one is alone with Spirit and fully open to the messages of Mother Earth and the Spirit world.
Stage Three is Incorporation: The individual re-enters the human world and begins to process, metabolize and integrate the experience they've had into ordinary life.
(20 contact hours toward the TE Certificate)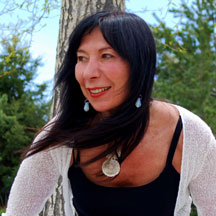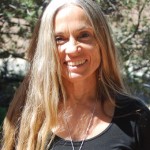 Carol Parker, Ph.D., LPCC, trained as a wilderness fast guide with the School of Lost Borders and has studied with indigenous healers from the Amazon and the Andes. Since 1997 she has led groups to sacred sites in the southwestern US, Peru and Hawaii.
Katherine Ninos, M.A., LPCC, is executive vice president of SWC and Director of the New Earth Institute Programs. She is an experienced clinician, ceremonialist and consciousness teacher.
COMMUNITY LECTURE SERIES Sponsored by THE NEW EARTH INSTITUTE
FREE AND OPEN TO THE PUBLIC OR $20 FOR 2 CECs
You must RSVP to lecture@swc.edu to guarantee a seat. 
Wisdom Rising: Journey into the Mandala
of the Empowered Feminine with Lama Tsultrim Allione
Thursday, June 7, 2018, 6–8pm, SWC Campus
This talk is based on Lama Tsultrim Allione's new book: Wisdom Rising: Journey into the Mandala of the Empowered Feminine. A dynamic spiritual model based on 1000-year-old tradition from Tibet meets the gale force winds of the current world situation. She masterfully shows us the secret to harnessing the energy of the fierce wise dakini, a previously forbidden aspect of the feminine, whose juicy potency is so needed now. Through the Dakini Mandala, a universal template of wholeness, each of the five dakinis, embodiments of the fierce feminine, transforms an emotional encumbrance into wisdom. The mandala brings strength from the inside out, giving a practical method to become an effective agent of transformation. After an introduction to the Dakini Mandala you will be guided in a short experiential journey into the mandala of your innermost being, where the empowered feminine resides. Lecture will be followed by a book signing.
To guarantee a seat, you must RSVP to lecture@swc.edu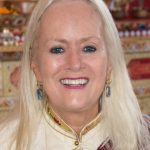 Lama Tsultrim Allione is an author, internationally known Buddhist teacher, and the founder and resident Lama of Tara Mandala. She has just completed her new book, "Wisdom Rising: Journey into the Mandala of the Empowered Feminine," published in May 2018. Lama Tsultrim Allione continues to guide Tara Mandala and thousands of students around the world.
TO RESERVE A SEAT FOR ANY LECTURE, EMAIL LECTURE@SWC.EDU