CEC Classes through the New Earth Institute‏
Home

›

CEC Classes through the New Earth Institute‏
Share this:
To register for NEI or certificate courses you may do so by telephone (505-467-6809) or online through the following link: Register Now
For more information on any of our Certificate programs, email Admissions@swc.edu or call 505-467-6815.
For a look at what's coming up for Spring and Summer, 2021, click here.
Ann Filemyr, Ph.D., is the Director of the Ecotherapy Certificate Program as well as the President of Southwestern College. Dr. Filemyr trained as a traditional healer with the late Keewaydinoquay Peschel, an Ojibwe herbal medicine woman, and served as her apprentice for 20 years. She continues to live and teach from this tradition.
HUMAN SEXUALITY CERTIFICATE
HS 5050  Somatics, Sexuality and the Self: Exploring the Origins of Sexual Identity
$365/16 CECs
Friday, March 5, 2021, 6–9pm
Saturday & Sunday, March 6 & 7, 2021, 9am–5:30pm (MST)
Offered via Zoom
Grounded in somatic psychology, this course uses body-based experientials to explore sexual identity and the developmental origins of our sexual selves. The foundation of this course is mindfulness, focusing on increasing self-awareness of the body's needs and messages. Utilizing dyadic process, small group discussion, and reflective writing exercises, this course will explore core desires that shape sexual identity, experiences that create expansiveness and constriction, and ways of helping clients understand and work with their own relationship to eroticism and sexual identity.   16 contact hours toward the Human Sexualtiy Certificate.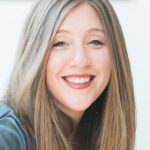 Ginna Clark, Psy.D, ATR-BC, LPCC, is the Director of the Human Sexuality Certificate Program. She is a member of the American Art Therapy Association. She received her doctorate from the Institute of Contemporary Psychoanalysis and Psychotherapy in Los Angeles, CA.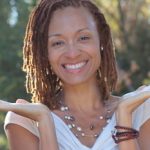 Victoria "Tori" King, M.S., LMFT, CST, is a Somatic Sex & Relationship Coach & Workshop Faciliator. For over a decade she has worked with individuals, couples & partners to empower themselves around their sexuality and to deepen intimacy in all their relationships. Victoria facilitates experiential and somatically-oriented processes based on current research and neuro-science, known to support positive and powerful change in individuals and relationships. As a Bi-Racial therapist, Victoria is passionate about working with BIPOC and other folx from diverse and marginalized communities.
APPLIED INTERPERSONAL NEUROBIOLOGY CERTIFICATE
AIN 5250  STRONGER TOGETHER THAN APART: A Neurological Approach to Experiential Action-oriented Group Work in Isolating Times
$365/16 CECs
Offered via Zoom
Thursdays, April 1– May 13, 2021, 5:30–8pm
More than ever, experiential group work offers practical means for meeting the greatly increased demand for embodied approaches that can foster deep inter-connection, in-person and across great distances, virtually. Echoing the African proverb, 'To go fast, go alone, to go far, go together', we will explore the biological roots and relational imperative for 'load sharing' that is wired into our embodied human/mammalian brains, via our attachment system. Participants will learn how to integrate deep practices of mindfulness and true listening, and how to work with the concept of role reversal to cultivate greater tolerance and capacity for inclusion in working with people from different backgrounds. Experiential exercises will include those conducted both in virtual space, together, and also individually, offfline, but still within the frame of the group-as-a-whole. Over the weekend, participants will gain theoretical knowledge and numerous practical, applicable skills. 
(16 contact hours toward the AIN Certificate.)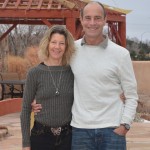 Kate Cook, M.A., LPCC, TEP, is the Director of the Applied Interpersonal Neurobiology Certificate Program and a nationally-certified practitioner and trainer in psychodrama, sociometry and group psychotherapy.
John Olesen, M.A., PAT, is a psychodramatist, trainer, educator and practitioner in San Francisco, CA
ADDICTIONS, ABUSE AND RECOVERY CERTIFICATE
AAR 5300  ETHICAL AND CULTURAL ISSUES IN ADDICTION
$365/16 CECs
Offered via Zoom
Brian Serna, M.A., LPCC, LADAC
Saturday & Sunday, April 24 & 25, 2021, 9am–6pm
Students will explore the ethical issues that are shared with other fields in psychotherapy and those that are unique to the addiction treatment arena. Issues such as professional boundaries, confidentiality (HIPAA and 42 CFR), and cultural considerations such as colonization, historical trauma and class issues will also be explored.
(16 contact hours toward the Addictions, Abuse & Recovery Certificate.)

Brian Serna, M.A., LPCC, LADAC, is the Director of the Addictions, Abuse and Recovery Certificate Program. He is an international trainer and consultant in Evidence Based Practices, ethics and cultural issues in behavioral healthcare. His company, Serna Solutions LLC, provides consultation services and direct behavioral health services to adults, adolescents and families.
CHILDREN'S MENTAL HEALTH CERTIFICATE
CMH 5016-2  INTEGRATIVE, HOLISTIC DEVELOPMENT OF MENTAL HEALTH FOR CHILDREN FROM DIVERSE CULTURES
$365/16 CECs
Offered via Zoom 
Friday, April 30, 2021, 6–8pm; Saturday & Sunday, May 1 & May 2, 2021, 9am-5:30pm
This course explores effective counseling for mental health issues affecting children, adolescents and families. It will integrate holistic perspectives from the fields of mental health, human development, family systems, neuroscience and holistic health. Unique social and cultural contexts found in New Mexico will be highlighted. Tools and approaches for best practices in working with children will be introduced. This course is geared toward counselors, social workers, psychologists, school counselors and others working with children and teens. Bi-lingual and bi-cultural participants are invited to share their perspectives. Se habla español.  (16 contact hours toward the CMH Certificate.)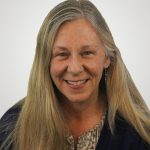 Cynthia Fulreader, M.A., LPC, is the Director of the Children's Mental Health Certificate Program. She has over 30 years of professional experience working with children and families in New Mexico. She brings a lifelong passion for children and family constellations from many backgrounds and cultures.
TRAUMA, GRIEF AND RENEWAL CERTIFICATE
TGR 5100 COUNSELING SKILLS FOR TRAUMA AND GRIEF
$365/16 CECs
Offered via Zoom
Saturday & Sunday, May 15 & 16, 2021, 9am-6pm
This course focuses on identifying and treating complicated grief and trauma. We will explore theories of trauma, complicated grief and traumatic grief. Through readings, experiential exercises, guided imagery and group interactions, the students will develop skills to support a healthy grieving process for individual clients who have experienced loss, trauma, complicated grief or traumatic grief. The role of ritual in healing grief will be explored. Extraordinary experiences, spiritual emergency and near-death experiences will be discussed. Counseling skills to deal with these issues will be demonstrated experientially. (16 contact hours toward the TGR Certficate.)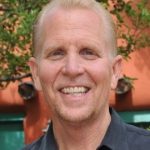 Rev. Ted Wiard, Ed.D, LPCC, CGC, is the Director of the Trauma, Grief and Renewal Certificate. He is the co-author of Witnessing Ted: The Journey to Potential through Grief and Loss. Dr. Wiard is the founder and Director of Golden Willow Counseling and Golden Willow Retreat. He is also the clinical director for Rio Grande Alcohol and Drug Treatment Program, an intensive outpatient program in Taos and Las Vegas, NM. In additon, Dr. Wiard maintains a private practice.
ECOTHERAPY CERTIFICATE
TE 5200 The Council of All Beings
$365/16 CECs
Offered via Zoom in both Synchronous and Asynchronous Sessions
Friday, May 28, 2021, 6-8pm; Saturday, May 29, 2-5pm; Sunday, May 30, 10am-12pm and 2-4pm
Students will have reading to complete prior to our Friday evening class, and activities to complete Saturday & Sunday for a total of 16 hours of class activity combined with the Zoom sessions.
This weekend intensive will allow participants to deepen their personal relationships with the other-than-human community. Our focus will be on the experience of our inter-relatedness and inter-dependence with plants, animals, water, soil, etc. Questions that we will explore include the concept of the sacred as a defining quality for all expressions of life, including weather systems, geologic features, land, animals, plants, cosmic beings such as the sun and moon, minerals, and people. Experiential activities and traditional stories drawn from a variety of cultures will strengthen our ability to experience life as embodied consciousness or embodied spirit. We will consider our own profound experiences of relationship with other-than-human beings as a source of personal and planetary healing. (16 contact hours toward Ecotherapy Certificate.)
MORE ABOUT THIS COURSE: Beginning with our initial gathering on Friday night, we will enter a weekend ceremonial space, opening ourselves to more than ourselves. Through meditation, walking on the land, inner journeying, and other experiential activities, we will prepare for and then embody a life form other than ourselves as a member of the great, "Council of All Beings," as drawn from the work of Joanna Macy and others (see required reading). Saturday morning we will create our masks and other props in preparation for our Sunday Council. You will need to supply your own art materials in the creation of your mask, costume and props. In the Council of All Beings on Sunday morning, we will each choose to embody a life form other than human. With masks and costumes we will express the longing of this life form to flourish, and we will share its message to humanity. We will listen deeply and learn across the 'boundary of difference'. The weekend ceremony will close as we return to our human selves Sunday afternoon and renew our commitment to live in conscious relationship with the life around and within us. Please complete the reading prior to Friday night's zoom class: Thinking Like a Mountain: Towards a Council of All
Beings, Eds.: Seed/Macy/Fleming/Naess. New Catalyst Books, 2007. ISBN 978-1897408001 (available to purchase from the SWC bookstore on Populi or on Amazon.)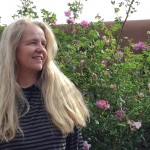 Ann Filemyr, Ph.D., is the President of Southwestern College and Director of the Ecotherapy Certificate Program. Dr. Filemyr trained as a traditional healer with the late Keewaydinoquay Peschel, an Ojibwe herbal medicine woman, and served as her apprentice for 20 years. She continues to live and teach from this tradition.
HUMAN SEXUALITY CERTIFICATE
HS 5200 Working with Queer Sexualities
$365/16 CECs
Offered via Zoom
Friday, May 28, 2021, 6–8pm; Saturday & Sunday, May 29 &  30, 2021, 9am-5:30pm
Queer–a slur reclaimed and made beautiful and full of pride. A word that encompasses many identities and expressions. What does it mean to be a therapist working with queer sexualities? This class aims to pull apart what we think we know. We will identify ways the gender binary sneaks into therapy rooms and how to undo the stereotypes that come with it. We will explore sexualities that exist at the edges of straight society's understanding including BDSM and Consensual Non-Monogamy. We will define the importance of the therapy room as a space that welcomes the parts of us that are outside of what society mandates and process the therapist's role in creating space and support for queerness to emerge.
(16 contact hours toward the HS Certificate.)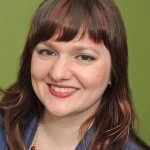 Laura Rademacher, M.A., LMFT, is an AASECT certified sex and relationship therapist with over 10 years of experience as a sex-positive sexual health educator.She is the author of " The Principles of Pleasure: Working with the Good Stuff as Sex Therapists and Educators" (Routledge, 2017)