UPCOMING CEC Classes through the New Earth Institute‏
Home

›

UPCOMING CEC Classes through the New Earth Institute‏
Share this:
To register for any of these classes, email registrar@swc.edu or call 505-467-6809
For more information on any of our Certificate programs, email admissions@swc.edu or call 505-467-6815
APPLIED INTERPERSONAL NEUROBIOLOGY CERTIFICATE
AIN 5500  A NEW PERSPECTIVE ON THE ESSENTIALS AND PRACTICE OF GROUP WORK
Kate Cook, M.A., LPCC, TEP
Friday, November 11, 6–9pm; Saturday & Sunday, Nov. 12 & 13, 9am–6pm
In this skills-based weekend, participants will re-learn from the 'inside out' what they 'know' about groups, about themselves in relation to groups, and about what works, what doesn't and why. Drawing from the traditions of interpersonal neurobiology, attachment, mindfulness and experiential/expressive therapy, participants will learn to:
•identify implicit beliefs about groups
•utilize and apply mindfulness techniques in group work
•identify the presence of trauma in group process
•open to necessary 'rupture and repair' processes
•shepherd 'disconfirming' attachment/healing
experiences
Participants will be able to answer the following questions:
•Why do groups form an IPNB perspective?
•How can groups facilitate attachment repair?
•Why are experiential groups more effective?
•What are the most essential basic skills?
•How can conflict, resistance and transference be navigated?
(20 contact hours toward the AIN Certificate)
Kate Cook, M.A., LPCC, TEP, is the Director of the Applied Interpersonal Neurobiology Certificate and a nationally-certified practitioner and trainer in psychodrama, sociometry and group psychotherapy.
TRANSFORMATIONAL ECO-PSYCHOLOGY CERTIFICATE
TE 5200   THE COUNCIL OF ALL BEINGS
$350/20 CECs
Ann Filemyr, Ph.D.
Friday, October 28, 6–9pm; Saturday &  Sunday, October 29 & 30, 9am–6pm
Students will re-create "The Council of All Beings" in this weekend intensive, deepening their personal relationships with the other-than-human community. Our focus will be on the experience of our inter-relatedness and inter-dependence with plants, animals, water, soil, etc. We will explore the concept of the sacred as a defining quality for all expressions of life, including: weather systems, geologic features, land forms, animals, plants, cosmic beings such as the sun and moon, minerals and people. Experiential activities and traditional stories drawn from a variety of cultures will strengthen our ability to experience life as embodied consciousness or embodied spirit.
(20 contact hours toward the TE Certificate)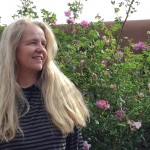 Ann Filemyr, Ph.D., is an educator, poet, teacher, and mentor. She is the Director of the Transformational Eco-Psychology Certificate Program. Dr. Filemyr trained as a traditional healer with the late Keewaydinoquay Peschel, on Ojibwe herbal medicine woman, and served as her personal apprentice for 20 years. Dr. Filemyr continues to live and teach from this tradition.
HUMAN SEXUALITY CERTIFICATE
HS 5300   CLINICAL SKILLS: Theorizing and Thinking About Sexual Issues in Psychotherapy
Ginna Clark, M.A., ATR-BC, LPCC
$350/20 CECs
Mondays, 9/26–12/5, 6–8pm
Participants will be introduced to to developmental sexuality from a biopsychosocial perspective. Sexual issues across the life span will be explored using expressive arts therapies. We will use the Sexual Attitudes Reassessment (SAR) to provide opportunities to challenge, examine and reshape current sexual beliefs and attitudes. Topics include sexual myth, orientation, gender identity, alternative relationships, BDSM, kink, disability and aging. This self-exploration allows participants to become more comfortable with a wide variety of sexual attitudes, behaviors, practices and subcultures.
(20 co
ntact hours toward the HS Certificate)
Ginna Clark, M.A., ATR-BC, LPCC, is the Director of the Human Sexuality Certificate Program, She is a member of the American Art Therapy Association and a doctoral candidate at the Institute of Contemporary Psychoanalysis and Psychotherapy in Los Angeles, CA.
CHILDREN'S MENTAL HEALTH CERTIFICATE
CMH 5055    THE FOUNDATIONS OF JUNGIAN SANDPLAY THERAPY
Lorraine Freedle, Ph.D., ABPdN, CST-T
$350/20 CECs
Friday, September 30, 6–9pm; Saturday & Sunday, October 1 & 2 9am–6pm
Join us to learn the theoretical foundations, practical applications, and neuropsychological underpinnings of Jungian sandplay therapy with children and adults. Through experiential activities and compelling case studies students will have the opportunity to connect on a deep level to this work and to integrate concepts. Students who complete this course will also earn training hours toward credentialing as a sandplay therapist. (20 contact hours toward the CMH Certificate)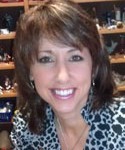 Lorraine Freedle, Ph.D., ABPdN, CST-T, is the clinical director of Pacific Quest, an intensive, outdoor behavioral health program for youth on the island of Hawaii, with a focus on holistic healing. Her private practice is Black Sand Neuropsychological Services, Inc. in Hilo, Hawaii. Dr. Freedle currently serves as Research Editor for the Journal of Sandplay Therapy.
INFANT MENTAL HEALTH CERTIFICATE 
IMH 5300A     Relationship as Client: Child-Caregiver Dyadic Interaction and the Family System
$350/20 CECs
Michelle Daly, M.S.P.H., M.A., ATR, LPCC, IMH-E®
Friday, August 12, 6–9pm; Saturday & Sunday, August 13 & 14, 9am–6pm
This course offers opportunity to deepen understanding and assessment of child-caregiver dyadic interaction as well as intervention and treatment approaches to providing services for this vulnerable population and their families. Participants will cultivate skills, including observation and communication of relational assessment and interaction patterns, within the child-caregiver dyad in the family system. Students will develop and deepen observation and reflective skills through collaborative learning as they engage in interactive discussion, utilization of image and video, and engagement with expressive arts activities.  (20 contact hours toward the IMH Certificate)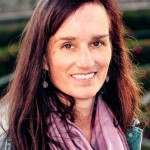 Michelle Daly, M.S.P.H., M.A., ATR, LPCC, IMH-E®, is the Director of the Infant Mental Health Certificate program. She has a background in public health and human rights work. Her experience includes specialized training in art therapy; grief, loss, and trauma as well as interpersonal neurobiology.  She is currently endorsed as an infant mental health specialist in NM.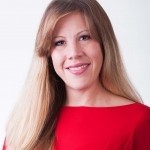 Guest Speaker: Courtney Lewis, MA LPCC RPT-S IMHE-III
Owner, Clinical Director, Licensed Professional Clinical Counselor, Registered Play Therapist Supervisor, Infant Mental Health Specialist
Courtney Lewis specializes in the treatment of children. Courtney provides administrative and clinical direction, as well as, clinical supervision at Small Steps.  She treats clients through play therapy, infant mental health home visiting, Circle of Security Parenting Classes and Theraplay family treatment.  Much of her treatment has focused on traumatized children and poorly attached children. Courtney has earned credentials through the Association for Play Therapy as a Registered Play Therapist and is Endorsed as an Infant Mental Health Specialist.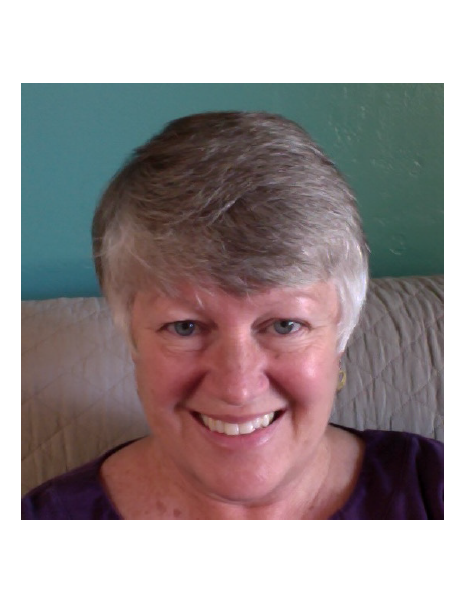 Guest Speaker: Jacqui Van Horn, MPH, DS III, IMH-E® (IV-C)
Jacqui provides reflective supervision/consultation and specialized infant mental health inservice training to practitioners who work with infants, young children and their families in a wide variety of work settings. Additionally, Jacqui provides contract services as a Developmental Specialist III for an Albuquerque-based Family Infant Toddler Program (Inspirations). She has worked for over 30 years providing infant family services, training and consultation to families, practitioners, programs and systems in NM, throughout the US, and internationally.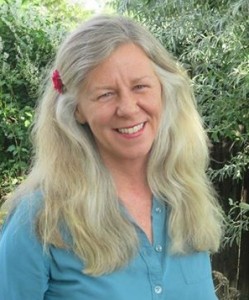 Guest Speaker: Cynthia Fulreader, M.A., LPC
Ms. Fulreader completed her undergraduate degree in the World Issues Program at the School for International Training in VT, with a focus on Education for Social Change. Her college internship took her to Bolivia and Peru for a year working with indigenous women and children. She now uses Spanish in her teaching and therapy work in Santa Fe, NM.Ms. Fulreader attended Columbia University's Graduate School of Social Work in NYC, and completed her MA in Counseling at Southwestern College in 1995.  In the 1980's, she studied for 2 summers with pioneer of Family Therapy and renowned author, Dr. Virginia Satir, and was invited by Dr. Satir to join the Avanta Network for professionals around the world implementing and teaching Satir's methods.
 
TRAUMA, GRIEF AND RENEWAL CERTIFICATE
TGR 5300    THE ART OF HEALING GRIEF AND TRAUMA
$350/20 CECs
Janet Schreiber, Ph.D.
Friday, October 28, 5:30–9pm; Saturday, Oct. 29, 9:30am-6pm & Sunday, Oct. 30, 9:30am–5:30pm
Poetry, music, writing and drama are utilized as vehicles for transformation through the expression of the profound mysteries of life, death and transition. Participants experience their own personal guidance through and exercise in embodied art and meditation. Art therapy interventions are explored. (20 contact hours toward the TGR Certificate)
TGR 5200 DYING TO KNOW: Issues of Death and Dying for the Professional
$350/20 CECs
Janet Schreiber, Ph.D.
Friday, December 2, 5:30–9pm; Saturday, Dec. 3, 9:30am–6pm & Sunday, Dec. 4, 9:30am–5:30pm
Topics covered include the natural process of dying, hospice and palliative care, the exploration of the nature and impact of different types of death, issues for survivors, funeral practices and transition rituals in a cross-cultural context.
(20 contact hours toward the TGR Certificate)

Janet Schreiber, Ph.D., is the founder and director of Southwestern College's Trauma, Grief and Renewal Certificate Program. She has taught and trained counselors and other health professionals for over 35 years.
RECOMMENDED LADAC COURSE
LAD 5000 Motivational Interviewing: Engaging People in a Meaningful Change Process 
(One of 3 recommended courses for students who intend to pursue a LADAC credential.)
$350/20 CECs
Brian Serna, M.A., LPCC, LADAC
Friday, November 18, 6–9pm; Saturday & Sunday, November 19 & 20, 9am–6pm
Motivational Interviewing (MI) is a relatively new approach to helping people find and activate their own resources for change. In this course students will learn about the theoretical basis for MI and touch on the supporting research for the approach. Students will learn how to apply MI techniques and strategies to a variety of issues including addiction, depression and anxiety. MI will also be applied experientially to assist students to make changes in their own lives that will increase balance and wellness. Finally, upon completion of the course, students will also be able to integrate MI with other theories and skill sets in a manner that is coherent and meaningful.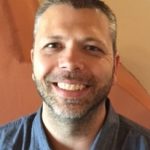 Brian Serna, M.A., LPCC, LADAC, is the owner of Serna Solutions LLC, providing training, consultation and psychotherapy services. He has trained thousands of professionals from numerous disciplines and is internationally recognized as an expert in the treatment of addictions and cultural competency. Brian has worked for the last eight years for Native American tribal governments.
---
COMMUNITY LECTURE SERIES sponsored by THE NEW EARTH INSTITUTE
Friday, October 14, 6-8pm, SWC Campus
Service Dog, Therapy Dog or Emotional Support Animal: What Is the Difference?
Presented by Jodi Backensto
FREE AND OPEN TO THE PUBLIC OR $20 FOR 2 CECs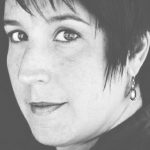 In this forum, Jodi will discuss in detail the difference between Service Dogs, Therapy Dogs or Emotional Support Animals. She will address the laws concerning all three, the rights the users and the animals have, defining appropriate clients and the very careful considerations therein.
Jodi Backensto has been happily working with Assistance Dogs of the West for 11 years. She conducts client/dog interviews for partnership matching and maintains relationships with client/dog teams for the life of the team. Please RSVP to peghelmholz@swc.edu to reserve a seat.
COMMUNITY LECTURE
Friday, November 18, 6–8pm, SWC Campus
The Importance of Infant Mental Health: Early Childhood Development and Relationship Formation
Presented by Michelle Daly, M.S.P.H., M.A., LPCC, ATR, IMH-E
FREE AND OPEN TO THE PUBLIC OR $20 FOR 2 CECs
Development and relationship formation in the earliest years of life creates the foundation for the future well-being of individuals, families, and society. The interdisciplinary field of Infant Mental Health offers a relational, culturally-sensitive and integrative approach to addressing early childhood challenges and attachment traumas while working with infants, toddlers and families in the first three years of life. This lecture will provide a basic introduction to Infant Mental Health, an essential field of study that incorporates a comprehensive systems approach to prevention and early intervention.

Michelle Daly MSPH, MA, LPCC, ATR, IMH-E, is the Director of the Infant Mental Health Certificate Program. She is endorsed as an Infant Mental Health Specialist in New Mexico. Along with an extensive background in public health and human rights work, she also incorporates the expressive arts and specialized training in grief, loss and trauma, as well as interpersonal neurobiology in her practice. Please RSVP to peghelmholz@swc.edu to reserve a seat.