CEC Classes and Lectures through the New Earth Institute‏
Home

›

CEC Classes and Lectures through the New Earth Institute‏
Share this:
To register for NEI or certificate courses you may do so by telephone (505-467-6809) or online through the following link: Register Now
For more information on any of our Certificate programs, email Admissions@swc.edu or call 505-467-6815.
APPLIED INTERPERSONAL NEUROBIOLOGY CERTIFICATE
AIN 5250  STRONGER TOGETHER THAN APART: A Neurological Approach to Experiential Action-oriented Group Work in Isolating Times 
$365/ 16 CECs
Offered via Zoom
Friday, January 15, 2021, 6-8pm; Saturday & Sunday, January 16 & 17, 2021, 9am-6pm
Now, more than ever, experiential group work offers practical means for meeting the greatly increased demand for embodied approaches that can foster deep inter-connection, in-person and across great distances, virtually. Echoing the African proverb, 'To go fast, go alone, to go far, go together', we will explore the biological roots and relational imperative for 'load sharing' that is wired into our embodied human/mammalian brains, via our attachment system. Interconnection sustains our individual and collective soul. Participants will learn how to integrate deep practices of mindfulness and true listening, and how to work with the concept of role reversal to cultivate greater tolerance and capacity for inclusion in working with people from different backgrounds. Experiential exercises will include those conducted both in virtual space, together, and also individually, offfline, but still within the frame of the group-as-a-whole. Over the weekend, participants will gain theoretical knowledge and numerous practical, applicable skills. 16 contact hours toward the AIN Certificate.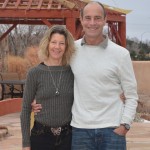 Kate Cook, M.A., LPCC, TEP, is the Director of the Applied Interpersonal Neurobiology Certificate Program and a nationally-certified practitioner and trainer in psychodrama, sociometry and group psychotherapy. John Olesen, M.A., PAT, is a psychodramatist, trainer, educator and practitioner in San Francisco, CA.
ECOTHERAPY CERTIFICATE
TE 5500  Dreams, Visions and the Sacred
$365/16 CECs
Ann Filemyr, Ph.D. with Tahnahga Yako
Friday, January 29, 2021, 6–9pm; Saturday & Sunday January 30 & 31, 2021, 9am–5:30pm
(Possibly offered on the ground with COVID safe practices.)
This weekend intensive will explore human consciousness in direct relationship with the consciousness of animals, plants, land forms, weather systems, ancestral and other spirits. Though we are linked with these other-than-human beings, modernity denies the reality of human interdependence. Much of this relationship resides in the unconscious and is carried forward in our longing, myth-making, art-making and through indigenous wisdom traditions. Awareness of our interrelationship with nature may arise through personal dreams and visions that transmit the knowledge everything is alive despite hundreds of years of repression. The existence of the sacred is persistent. This weekend will engage participants in a ceremonial circle for the purpose of awakening our dreams, visions and experiences as conscious partners with animals, plants, earth, sky and spirit. (16 contact hours toward the Ecotherapy Certificate.)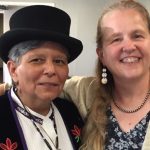 Ann Filemyr, Ph.D., is the Director of the Ecotherapy Certificate Program at SWC. She was trained as a traditional healer by the late Ojibwe herbal medicine woman, Keewaydinoquay Peschel. Ann continues to live and teach from this tradition.
Tahnahga Yako is a pastoral counselor and traditional healer in the Great Lakes region serving Native communities with traditional, cultural practices that support healing as well as the dying process. She is a storyteller, workshop leader, cultural and ceremonial lineage carrier, healer and herbal medicine woman.
ADDICTIONS, ABUSE AND RECOVERY CERTIFICATE
LAD 5000 Motivational Interviewing: Engaging People in Meaningful Change
$365/16 CECs
Brian Serna, M.A., LPCC, LADAC
Friday and Saturday, February 6 & 7, 2021, 9am–6pm
Offered via Zoom
Motivational Interviewing (MI) is an approach to helping people find and activate their own resources for change. In this course students will learn about the theoretical basis for MI and touch on the supporting research for the approach. Students will learn how to apply MI techniques and strategies to a variety of issues including addiction, depression and anxiety. MI will also be applied experientially to assist students to make changes in their own lives that will increase balance and wellness. Upon completion of the course, students will also be able to integrate MI with other theories and skill sets in a manner that is coherent and meaningful. 16 contact hours toward the Addictions, Abuse & Recovery Certificate.

Brian Serna, M.A., LPCC, LADAC, is the Director of the Addictions, Abuse and Recovery Certificate Program. He is an international trainer and consultant in Evidence Based Practices, ethics and cultural issues in behavioral healthcare. His company, Serna Solutions LLC, provides consultation services and direct behavioral health services to adults, adolescents and families.
TRAUMA, GRIEF AND RENEWAL CERTIFICATE
TGR 5500-2    Theories of the Grief Process
$365/16 CECs
Rev. Ted Wiard, Ed.D., LPCC, CGC
Friday, February 12,  2021, 6–9pm; Sat. & Sunday, February 13 & 14, 2021 9am–5:30pm
Offered via Zoom 
This course will focus on the transformational process involved in working with people experiencing grief. Students will learn to differentiate between trauma and grief and how the brain responds to each differently. Through readings, experiential exercises, understanding of cultural competencies, guided imagery, ritual, ceremony, and mindfulness activities, participants will receive resources to be able to assess situations and provide support to individuals, families, groups, and communities experiencing loss, grief and trauma.
(16 contact hours toward the TGR Certificate.)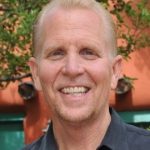 Rev. Ted Wiard Ed.D, LPCC, CGC, is the Director of the Trauma, Grief and Renewal Certificate. He is a licensed professional clinical counselor, certified grief counselor, ordained minister and NM certified educator. He is the co-author of Witnessing Ted: The Journey to Potential through Grief and Loss. Dr. Wiard is the founder and Director of Golden Willow Counseling and Golden Willow Retreat. He is the clinical director for Rio Grande Alcohol and Drug Treatment Program, an intensive outpatient program located in Taos and Las Vegas, NM. Dr. Wiard also maintians a private practice.
Human Sexuality Certificate
HS 5050  Somatics, Sexuality and the Self: Exploring the Origins of Sexual Identity
$365/16 CECs
Friday, March 5, 2021, 6–9pm
Saturday & Sunday, March 6 & 7, 2021, 9am–5:30pm
Offered via Zoom
Grounded in somatic psychology, this course uses body-based experientials to explore sexual identity and the developmental origins of our sexual selves. The foundation of this course is mindfulness, focusing on increasing self-awareness of the body's needs and messages. Utilizing dyadic process, small group discussion, and reflective writing exercises, this course will explore core desires that shape sexual identity, experiences that create expansiveness and constriction, and ways of helping clients understand and work with their own relationship to eroticism and sexual identity.   16 contact hours toward the Human Sexualtiy Certificate.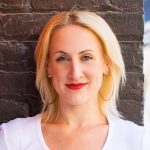 Elizabeth McGrath, M.S.W., has worked as a counselor and social worker for over 15 years. Currently in private practice as a Somatic Sex and Relationship Therapist, Elizabeth speaks locally and internationally about sexuality, gender, sexual expression, sexual performativity as well as on issues of kink, sexual embodiment, sexual orientation and sexual empowerment through physical and perceptual self-acceptance.