CEC Classes and Lectures through the New Earth Institute‏
Home

›

CEC Classes and Lectures through the New Earth Institute‏
Share this:
To register for NEI or certificate courses you may do so in person, by mail or telephone (505-467-6809) or online through the following link: 
For more information on any of our Certificate programs, email Admissions@swc.edu or call 505-467-6815.
For a printable schedule of upcoming NEI Certificate classes from Fall 2019 through Summer 2020 click here.
For a full color brochure of Fall 2019 classes click here.
ECOTHERAPY CERTIFICATE
TE 5100  CEREMONY, ANCIENT NARRATIVE AND HEALING
$365/16 CECs
Friday, Oct. 25, 6-9pm; Saturday, October 26, 11am–9pm & Sunday, October 27, 9am–5pm
Takes place outdoors near Santa Fe.
During this weekend course we will experience the power and depth of ancient narrative and its relevance to our present day lives. We will work together as a community to create healing through building a sweat lodge and joining in the ceremony. This sharing creates a dynamic understanding of our purpose and place in the cosmos.
(16 contact hours toward the Ecotherapy Certificate)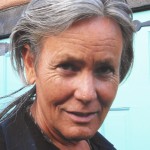 Scott Thomas, Ph.D., LCSW, LADAC, CDVC3, is an experienced clinician whose experience includes work in psychiatric hospitals, treatment centers and on the Eight Northern Pueblos. He grew up learning from spiritual elders on the Cheyenne River Reservation. In his practice he utilizes depth psychology techniques combined with traditional wisdom teachings.
CHILREN'S MENTAL HEALTH CERTIFICATE
CMH 5050-3 THE NEUROPSYCHOLOGY OF SANDPLAY THERAPY AND TRAUMA
$365/16 CECs
Friday, October 4, 6–9pm; Saturday & Sunday, October 5 & 6, 9am–6pm
This course provides an overview of the neuropsychology of trauma and sandplay therapy. Students will explore the impact of trauma on the brain, body, and psyche/soul and discover how sandplay heals trauma from a neuropsychological perspective. Leading theories on trauma treatment are reviewed and applied to case studies in sandplay with an emphasis on theories rooted in neurodevelopment, depth psychology, affective neuroscience and body-centered therapies. Through participation in lecture and discussion, interaction with myth and symbol, compelling case studies, and personal artwork, journaling and other experiential activities students will have the opportunity to connect on a deep level to this work and to integrate concepts.
(16 contact hours toward the CMH Certificate)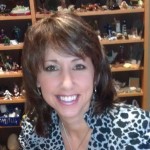 Lorraine Freedle, Ph.D., ABPdN, CST-T, is the clinical director of Pacific Quest, an intensive, outdoor behavioral health program for youth on the Island of Hawaii. Her private practice is Black Sand Neuropsychological Services, Inc. in Hilo, Hawaii. Dr. Freedle is the research editor for the Journal of Sandplay Therapy.
TRAUMA, GRIEF AND RENEWAL CERTIFICATE
TGR 5200  DYING TO KNOW: ISSUES OF DEATH AND DYING FOR THE PROFESSIONAL
$365/16 CECs 
Friday, October 25, 5:30–8:30pm;  Saturday & Sunday, October 26 & 27, 9am–5:30pm
Topics covered include the natural process of dying, hospice and palliative care, the exploration of the nature and impact of different types of death, issues for survivors, funeral practices and transition rituals in a cross-cultural context.  (16 contact hours toward the Grief, Loss and Renewal Certificate)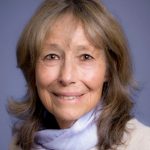 Sara Morgan, M.A., is the Director of the Trauma, Grief and Renewal Certificate program. As a deeply committed spiritual practitioner, she has made friends with grief, loss and death and found the transformational gifts within these realities. Sara's therapeutic perspective is a blend of psychological and transpersonal realities. She respects all spiritual traditions, and believes an open, loving heart to be essential for all authentic healing and transformation.
APPLIED INTERPERSONAL NEUROBIOLOGY CERTIFICATE
ADDICTIONS, ABUSE AND RECOVERY CERTIFICATE
AAR 5600  Clinical Skills: Using Expressive Therapies to Treat Addiction
$365/16 CECs
Saturday, November 9 & Sunday, November 10, 9am–6pm
Students will explore the expressive therapies that are utilized to assist persons with addiction issues. Specific modalities that will be covered include two-dimensional art directives, mask making, and others. Students will experiment with the integration of art with other approaches including evidence-based practices. (16 contact hours toward the AAR Certificate)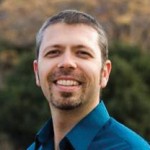 Brian Serna, M.A., LPCC, LADAC, is the Director of the Addictions, Abuse and Recovery program. He is an international trainer and consultant in Evidence-Based Practices, ethics and cultural issues in behavioral healthcare. His company, Serna Solutions LLC, provides consultation services and direct behavioral health services to adults, adolescents and families. Carrie Ishee, M.A., ATR-BC, LPCC, LPAT, PCC will be co-teaching with Brian.
Human Sexuality Certificate
HS 5800   Touch and Embodiment
$365/16 CECs
Friday, November 15, 6–9pm; Saturday & Sunday, November 16 & 17, 9am–5:30pm
This  course expands participant's awareness and sensation through breath, movement, touch and communication. Drawing from body-based therapies like somatic experiencing, Hakomi, Five Rhythms and mindfulness-based practices, participants will learn methods for becoming more attuned to physical sensation and thus more fully embodied. Participants will be encouraged to explore messages from the body and develop a deeper relationship to pleasure and sensation through body-based awareness and diverse practices facilitated by many different body-based therapists. Finally, participants will learn how to apply these techniques and interventions to help clients become more safely embodied and enhance their sexual/sensual lives. (16 contact hours toward the HS Certificate)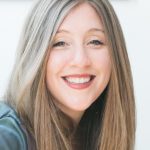 Ginna Clark, Psy.D, ATR-BC, LPCC, is the Director of the Human Sexuality Certificate Program. She is a member of the American Art Therapy Association. She received her doctorate from the Institute of Contemporary Psychoanalysis and Psychotherapy in Los Angeles, CA.
COMMUNITY LECTURES Sponsored by the New Earth Institute
COMMUNITY LECTURE
Free and Open to the Public or $20 for 2 CECs
Wednesday, Oct. 23, 6-8pm, SWC Campus
EMPOWERING THE COURAGEOUS VOICE OF OUR CLIENTS: WHISTLE BLOWING IN THESE TIMES
Rev. Robin Duda, M.S.W., M.S.
In this lecture, Robin will discuss her experiences with clients who have come forward within their families, churches and communities, exposing their deepest secrets around issues of pedophilia, incest, sexual abuse, ritual abuse, pornography and date rape. She will speak about how to support healing instead of punishment, how to stop the cycle of denial and abuse with love, and how to empower truth, creating reconciliation and safety for all.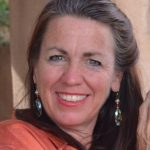 Rev. Robin Duda, M.S.W., M.S., is the co-founder of Sustainable Love Training and Guidance Center. She is ordained as a licensed minister through the Center for Soulful Living. For the past thirty years she has developed and trained practitioners in a certification program in Soul Alchemy.™ She is dedicated to the empowerment, evolution and freedom of all humans.
To guarantee a seat, please RSVP to lecture@swc.edu