CEC Classes and Lectures through the New Earth Institute‏
Home

›

CEC Classes and Lectures through the New Earth Institute‏
Share this:
To register for any of these classes, email registrar@swc.edu or call 505-467-6809 For more information on any of our Certificate programs, email Admissions@swc.edu or call 505-467-6815. For a printable summary of upcoming NEI Certificate classes for 2019 click here.
For a full color brochure of Spring 2019 classes click here.
ECOTHERAPY CERTIFICATE
TE 5300 Sacred Connections: Plants, Animals, People and Place
$365/16 CECs
Friday, May 10, 2019, 6–8pm; Saturday & Sunday, May 11 & 12, 2019, 9am–6pm
From the emergence of our development as humankind, we have been immersed in a rich field of interdependent, interrelated kinship relations with plants and animals. The human psyche has evolved from this immersive experience. We live within the flux of weather, the shifts of seasons and the lunar cycle. Though modernity has resulted in feeling removed from this ancestral connection, it remains the source of our lives. This weekend we will spend time intimately experiencing the wild natural world of forest, river and mountain to grow closer to the wild freedom we carry within ourselves.
(16 contact hours toward the TE Certificate.)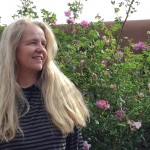 Ann Filemyr, Ph.D., is the President of SWC and Director of the Ecotherapy Certificate Program. Dr. Filemyr is an educator, published poet, teacher and mentor. She was trained as a traditional healer by the late Ojibwe herbal medicine woman, Keewaydinoquay Peschel and continues to live and teach from this tradition.
CHILREN'S MENTAL HEALTH CERTIFICATE
CMH 5250   Attachment: The Heart of Well Being
$365/16 CECs
Friday, May 17, 2019, 6–8pm; Saturday & Sunday, May 18 & 19, 2019, 9am–6pm
Cynthia Fulreader, M.A., LPC and Featuring guest teacher Scott Thomas, Ph.D., LCSW, LADAC, CDVC3
In this class we will explore the foundations of the early parent – child relationship and understand how that primary attachment helps to determine one's future well-being and intimate relationships. We will learn child and parent therapy practices that repair and strengthen healthy attachment in our clients. We will do processes to strengthen our own healthy attachment to our core self, and gain an understanding of that as one of our primary tools as human beings, and healing professionals. Early disrupted attachment can be resolved through deep inner work and attuned counseling that promotes healing on multiple levels. A special cultural component will be presented by Dr. Scott Thomas. Our collective connection to the earth will be explored and shared for greater holistic attachment and healing. (16 contact hours toward the CMH Certificate.)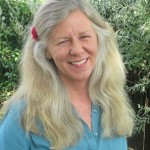 Cynthia Fulreader, M.A., LPC, is the Director of the Children's Mental Health Certificate. She has over 30 years professional experience as a child and family therapist and has been the director of numerous non-profits, bilingual school counselor and program consultant. She maintains a private practice.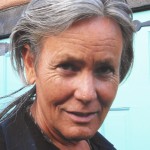 Scott Thomas, Ph.D., LCSW, LADAC, CDVC3, has been in practice in Santa Fe for over 25 years. His experience includes work in psychiatric hospital settings, college level teaching, conference presentations, directing treatment centers, work on the Eight Northern Pueblos and training other practitioners. He grew up learning from spiritual leaders and elders on the Cheyenne River Reservation.
TRAUMA, GRIEF AND RENEWAL CERTIFICATE
TGR   5600 ETHICS, SELF-COMPASSION AND PROFESSIONAL ISSUES
$365/16 CECs
Friday, May 31, 2019, 5:30–8:30pm; Saturday & Sunday, June 1 & 2, 2019, 9am–5:30pm
The weekend with include an in-depth exploration of Ethics, not only those required by various counseling organizations, but also the inner ethics of each of us, ethics in our Times and the ethics of various cultures, plus legal tools for planning and both pre-death and post-death issues and family involvement in this process. Compassion fatigue, therapist renewal, self-care and prevention of burn-out at the mental, emotional and spiritual levels, will also be addressed. The class will include experiential work as well as informational presentations.
(16 contact hours toward the TGR Certificate. Note: 6 of the 16 CECs may be applied to the Ethics CECs required by the NM Counseling Board.)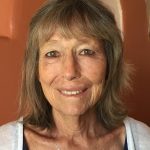 Sara Morgan, M.A., is the Director of the Trauma, Grief and Renewal Certificate program. As a deeply committed spiritual practitioner, she has made friends with grief, loss and death and found the transformational gifts within these realities. Sara's therapeutic perspective is a blend of psychological and transpersonal realities. She respects all spiritual traditions, and believes an open, loving heart to be essential for all authentic healing and transformation.
APPLIED INTERPERSONAL NEUROBIOLOGY CERTIFICATE
AIN 5000 The Neurobiological Foundations of Therapeutic Practice:
Integrating Brain, Body and Heart Intelligence
$365/16 CECs
Friday, May 31, 2019, 6–8pm; Saturday & Sunday, June 1 & 2, 2019, 9am–6pm
This course introduces participants to developmental neurobiology across the life span, examining how human development, behavior and growth stem from a well-regulated, optimally functioning brain and nervous system. Using a variety of modalities including dialogue, movement, mindfulness, reflective writing and small group work, participants will explore an integrated framework for human development and the emergent knowledge of brain plasticity. Special emphasis is placed on relational and environmental factors that best facilitate optimal development, healing and growth. Participants will learn essential skills related to rebalancing and enhancing the central and autonomic nervous system pathways.
(16 contact hours toward the AIN Certificate.)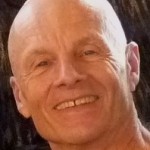 Tim Burns, M.A., is an educator and author whose background includes over thiry years experience as a teacher, counselor, First Offender Program facilitator, drug treatment program director and professional development specialist. He is the author of three books related to his presentations and workshops. Tim holds a black-belt in Aikido, a martial art devoted to neutralizing aggression and redirecting conflict.
INFANT MENTAL HEALTH CERTIFICATE
IMH 5100A  Overview of Infant Mental Health: Neurobiology, Regulation and the Developing Brain
$365/ 16 CECs
Friday, June 28, 6–8pm; Saturday & Sunday, June 29 & June 30, 9am–6pm
This course provides an overview and introductory understanding of Infant Mental Health, including a working definition and essential professional competencies. Participants will engage in activities that will foster observation and reflection skills while increasing knowledge of brain development; sensory and regulatory systems; neurobiology of attachment; relationship formation; caregiver capacities; attachment and developmental trauma and their effect on the growing infant/toddler; the caregiver-child dyad and family system.
(16 contact hours toward the IMH Certificate.)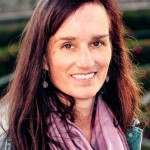 Michelle Daly, M.S.P.H, M.A., ATR, LPCC, IMH-E®, is the Director of the Infant Mental Health Certificate Program. Her experience includes specialized training in art therapy, grief, loss, and trauma and interpersonal neurobiology. She is endorsed as an Infant Mental Health Specialist in New Mexico.
ETHICS AND SUPERVISION FOR CECs
NEI18-SPVSN    EXPERIENTIAL SUPERVISION
$50/3 CECs
Friday, June 21, 10am–1pm
There are many ways to explore the depths of client work. As supervisors we are able to help our supervisees uncover counter-transference, biases, collusion, and emotional attachment so that they are able to offer continued therapeutic support. Using multiple modalities such as chair work, collage, movement and poetry, we will explore creative ways to unpack client and supervisory work.
Magdalena Karlick, M.A., ATR-BC, LPCC, is core faculty in SWC's Art therapy program. She is a school counselor at the Santa Fe School for the Arts and Sciences, working with students, teachers and parents in a community setting. She is also the Art Director of Creativity for Peace Camp, working with young women from Palestine and Israel.
www.MagdalenaKarlick.com
NEI18-ETHICS  ETHICAL ISSUES IN CASE DOCUMENTATION
 $95/6 CECs
Saturday, July 6, 9am–4:30pm
This workshop will cover the standards and best practices in case documentation, with an emphasis on relevant legal and ethical issues. We will explore the "Golden Thread" and focus on practical aspects of theory-based case conceptualization, diagnostic assessment, developing audit ready service plans and progress notes, strategies for evaluating progress, and ethical referrals and termination planning. The ACA Code of Ethics will be used as a guiding resource.
Laura Lansrud-López, ATR-BC, LPCC, LPAT, ATCS, ACS is the Clinical Director of Tierra Nueva Counseling Center. She teaches graduate level courses, facilitates workshops, and offers continuing education for professionals. Laura is a nationally approved clinical supervisor in Art Therapy and Counseling. She is enthusiastic about exploring the intersection between consciousness-centered practice and the ethical and legal standards of this highlty regulated and demanding field.
COMMUNITY LECTURE Sponsored by the New Earth Institute
Revisiting Leadership as an International Student
Magdalena Karlick, M.A., LPCC, ATR-BC
Wednesday, May 29, 2019. 6:30-8:30pm, SWC CAMPUS
The many roles that I have held over the years have encouraged me to look deeper at "leadership": as a mother, teacher, art therapist, a supervisor, and as a student. This past summer I started a post graduate program at the European Graduate School in Saas-Fee Switzerland in their Expressive Arts division. Nestled in the Alps, with frozen and running waterfalls and stunning wild flowers, I became a part of an interdisciplinary and international community focused on working creatively with groups. Through this process of becoming a student again, I started contemplating the responsibility of the leader to create a "safe" space for and with a group. Using a phenomenological lens, the questions started flowing: What is safety and who defines it? When does discomfort encourage growth? When does it lead to a fight, flight or freeze response? How does the history of the United States shade my understanding of social justice within the Art Therapy field? How can a global perspective influence interpersonal choices as a leader? How do these questions relate to the education of our youth? In this lecture I will share my experiences, the imagery of creative collaboration, and how this exploration has influenced my practice as a facilitator.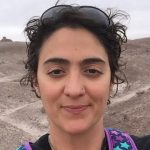 Magdalena Karlick, M.A., LPCC, ATR-BC, is core faculty in the Art Therapy/Counseling program at SWC. She has been the school counselor at Santa Fe School for the Arts and Sciences since 2014. This summer, Magdalena will be finishing the qualifying phase for the Doctoral Program in Expressive Arts: Therapy, Coaching, Consulting & Education, Conflict Transformation & Peacebuilding at the European Graduate School in Saas–Fee, Switzerland.
For more information visit www.magdalenakarlick.com. 
Please RSVP to lecture@swc.edu to guarantee a seat.