CEC Classes through the New Earth Institute‏
Home

›

CEC Classes through the New Earth Institute‏
Share this:
Click HERE to see the 2023 Annual Schedule of NEI Certificate Classes.
To register for NEI or certificate courses you may do so by telephone (505-467-6809) or online through the following link: Register Now
For more information on any of our Certificate programs, email our Enrollment Services team or call 505-467-6815.
HUMAN SEXUALITY CERTIFICATE
Erotic Defiance: Holding Space for Daring Sexual Expression (HS 5150)
$375/16 CECs             
Offered via Zoom
Saturday & Sunday, February 11 & 12, 2023, 9am–6:30pm MST
Clients from marginalized and misunderstood sexual identities/communities need culturally informed mental health professionals who understand, and are sensitive to, the dynamics of oppression and liberation. Artists belonging to socially unaccepted sexual communities have used erotic themes in their art to challenge societal norms of sexuality and gender, and have been catalysts for social justice movements throughout history. This course will explore methods these artists have used to claim space for a wider diversity of sexual expression and how mental health professionals can use these methods to create space for clients' explorations of the erotic. Participants will gain greater understanding of unconventional sexual expression (such as BDSM/kink, fetishes, and ecosexuality) as well as the discrimination marginalized groups have often faced. We will analyze examples of art addressing AIDS advocacy/Queer liberation, art as expression of feminism, art that expands our perceptions of gender/sexual identity, and art that challenges the dominant patriarchal colonial lens and explores methods of liberation that can transfer from art to therapeutic practice. Participants will have the chance to highlight the work of an erotic artist (visual art, film, theater, drag, music, etc.) they feel inspired by, and explore how they could incorporate the spirit of this art into their practice. Participants will identify and address any discomfort they experience in order to increase their understanding of the "sexual outsider" and cultural proficiency in working with a wide variety of sexual expressions. 16 contact hours toward the Human Sexuality Certificate.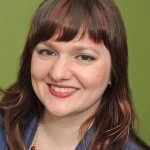 Laura Rademacher, M.A., LMFT, CST, CST-S, is the Director of the Human Sexuality Certificate program. She is an AASECT certified sex and relationship therapist with over 15 years of experience as a sex-positive sexual health educator. She is the author of "The Principles of Pleasure: Working with the Good Stuff as Sex Therapists and Educators."
TRAUMA, GRIEF AND RENEWAL CERTIFICATE
ETHICS, SELF-COMPASSION AND PROFESSIONAL ISSUES (TGR 5600)
$375/16 CECs          
Offered via Zoom
Saturday & Sunday, February 25 & 26, 2023, 9am–6pm MST
This course will offer an in-depth exploration of ethics, not only those required by various counseling organizations, but also the inner ethics of each of us, the ethics of our times, and the ethics of different cultures. Legal tools for planning as well as pre-death and post-death issues and family involvement will be addressed. Compassion fatigue, therapist renewal, self-care and the prevention of burnout at the mental, emotional and spiritual levels will also be addressed. The class will include experiential work as well as informational presentations.
16 contact hours toward the Trauma, Grief and Renewal Certificate. 6 of the CECs may be applied toward the Board requirement for Ethics.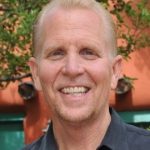 Rev. Ted Wiard Ed.D., LPCC, CGC, is the Director of the Trauma, Grief and Renewal Certificate. Dr. Wiard is the founder and Director of Golden Willow Counseling and Golden Willow Retreat Center. He is also the clinical director of the Rio Grande Alcohol and Drug Treatment Program. Dr. Wiard maintains a private practice.
ADDICTIONS, ABUSE AND RECOVERY CERTIFICATE AND CHILDREN'S MENTAL HEALTH CERTIFICATE
Adolescents and Addiction: Treatment and Prevention (CMH/LAD 5013)
$375/16 CECs
Offered via Zoom
Saturday & Sunday, March 11 & 12, 2023, 9am–6pm MST        
This course will provide students with an overview of current trends in the treatment and prevention of addiction among adolescents. Evidence-based practices will be introduced and students will have an opportunity to practice the skills and strategies inherent in those approaches. Treatment methods considered are multi-systemic therapy (MST), adolescent community reinforcement approach (A-CRA) and CRAFT (a program for working with family members so that they can engage resistant teens into treatment). Hands-on activities useful for conducting adolescent treatment groups and youth leadership groups will be discussed.
16 contact hours toward both the Children's Mental Health Certificate and the Addictions, Abuse & Recovery Certificate.
Aimée Dale-Lucius, MA, LPCC, is the Director of the Addictions, Abuse and Recovery Certificate program. She is currently a clinician and CRAFT specialist at Serna Solutions LLC and is pursuing membership in MINT (Motivational Interviewing Network of Trainers). Aimée has a diverse background in behavioral health and has worked with children through adults in private practice and community mental health in New Mexico and Colorado.
Winter 2023 Community Lecture
Tuesday, February 7th, 6-8pm via Zoom
Free and Open to the Public or $20 for 2 CECs
Sustaining Ethical Practice: The Ultimate in Self-Aware Self-Care in the Helping Professions
Released just before COVID, The Passion Principle book provides Positive Psychology research on the role of passion in fulfilling one's unique purpose, a passion discovery process that makes clear the role of passion over one's lifetime and how to fully live from those passions. It includes stories of both famous and everyday people that overcame structural and personal obstacles to following one's heart. Discovering, living and sustaining one's passions are foundational but are often sacrificed in a highly individualistic, hyper-productivity oriented dominant culture. Individualism and hyper-productivity present ethical challenges for many practitioners in the helping professions. Self-knowledge and self-care are ethical keys to being a contribution to client's lives and essential to being an effective agent for change. This presentation will engage attendees in examining what most brings them alive, what can sustain them in order to live their best life for themselves and to better serve others through sustained self-care that supports ethical practice in the role of helpers, healers, counselors and therapists. 
A Presentation by Southwestern College faculty member Randy Crutcher, EdD, based on the book The Passion Principle: How to Live YOUR Most Passionate Life by Bruce Hutchison, Ph.D. and Randy Crutcher, Ed.D. Register at https://newearth.regfox.com/community-lecture to receive Zoom link and pay for CECs.