UPCOMING CEC Classes through the New Earth Institute‏
Home

›

UPCOMING CEC Classes through the New Earth Institute‏
Share this:
To register for any of these classes, email registrar@swc.edu or call 505-467-6809
For more information on any of our Certificate programs, email admissions@swc.edu or call 505-467-6815
CHILDREN'S MENTAL HEALTH CERTIFICATE
CMH 5017-2 Gender & Sexual Identity Development
Friday, May 19, 6–9pm; Saturday & Sunday, May 20 & 21, 9am–6pm
$350/20 CECs (20 contact hours toward the CMH Certificate)
This course covers gender identity and sexual orientation in children and teens as two vital components of how humans define themselves. Issues related to the messages and beliefs in the dominant culture, social values, and family beliefs are explored in the context of impact on the developmental lifespan. Topics addressed include: a) the experience of children and teens with heterosexual, homosexual and transgender identities; b) the role of the counselor in relation to a child's sexual development and gender identity; c) family counseling with parents around issues of sexuality and gender in themselves and their children; d) the journey of coming out; e) responding to denial, depression, social marginalization and bullying; f) gender and sexual identity development in diverse cultures. We will develop an inclusive counseling approach for children and teens that incorporates what we learn with our deepest values about human worth and expression.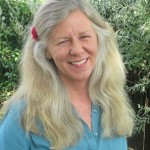 Cynthia Fulreader, M.A., LPC, is the Director of the Children's Mental Health Certificate Program. She is a child & family therapist with over 35 years of professional experience. Adding to the dialogue will be a dynamic array of guest speakers representing different gender identities, ages, roles in a family and local cultures.

CMH 5016-2 Integrative, Holistic Development of Children's Mental Health for Children from Diverse Cultures
Cynthia Fulreader, M.A., LPC
Friday, August 11, 6–9pm; Saturday & Sunday, August 12 & 13, 9am–6m
This course explores effective Counseling for Mental Health Issues affecting children, adolescents, and families; including and integrating perspectives based in holistic approaches, human development, family systems, psychology, neuroscience, and cultural contexts and paradigms. Cultures found in New Mexico will be highlighted. A combination of teaching modalities will be used to facilitate the course outcome: the development of applicable tools and approaches for best practice in working with children. This course is geared toward counselors, social workers, psychologists, school counselors and others working with children and teens in related practices. We will spend time both inside and outdoors, working in pairs and small groups. Bi-lingual and bi-cultural participants are highly encouraged to attend. Se habla espaῇol. (20 contact hours toward the CMH Certificate)
TRANSFORMATIONAL ECO-PSYCHOLOGY CERTIFICATE
TE 5400  Exploring Kinship Relations Using Ecotherapy and Art Therapy
Ann Filemyr, Ph.D. & Deborah Schroder, M.S., ATR-BC, LPAT
Friday, May 19, 6–9pm; Saturday & Sunday, May 20 & 21, 9am–6pm
$350/20 CECs
This course utilizes techniques in both art therapy and ecotherapy to address the rupture between human and other-than-human life. The subsequent intergenerational trauma is often carried unconsciously as an inarticulate but deep longing to fully connect and belong. The kinship relationships we are seeking to heal include our biological forebears or ancestors; our cultural lineages and identities; our relationship with the other-than-human life we depend upon, including air, fire, water, earth and the animals, plants, stones, stars that form our sense of place and family. We will utilize nature, mindfulness and art-making processes to access unconscious messages, emotions, memories and beliefs about who we are and where we come from as a strategy for healing.
(20 contact hours toward the TE Certificate)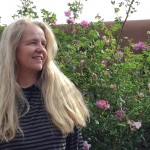 Ann Filemyr, Ph.D., is an educator, published poet and mentor. She is the Director of the Transformational Eco-Psychology Certificate Program. Dr. Filemyr trained as a traditional healer with the late Keewaydinoquay Peschel, an Ojibwe herbal medicine woman, and served as her apprentice for 20 years. Ann continues in this tradition.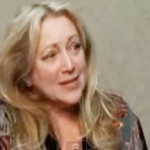 Deborah Schroder, M.S., ATR-BC, LPAT, is the Chair of the Art Therapy/Counseling program at SWC. She has published two books on art therapy, Little Windows Into Art Therapy and Exploring the Use of Art-Based Genograms in Family of Origin Therapy.
APPLIED INTERPERSONAL NEUROBIOLOGY CERTIFICATE
AIN 5000-2    Integrating Brain, Body and Heart Intelligence: The Neurobiological Foundations of Therapeutic Practice
Tim Burns, M.A.
Friday, June 2, 6–9pm; Saturday & Sunday June 3 & 4, 9am-6pm
$350/20 CECs
This course introduces participants to developmental neurobiology across the life span, how human development, behavior and growth stem from a well regulated, optimally functioning brain and nervous system. Using movement, meditation, reflective writing and group work, we will explore an integrated framework (theory, research, practice) for human development, as reflected in the well-articulated stages of brain development and the emergent knowledge of brain plasticity. Participants will learn essential skills related to rebalancing the central and autonomic nervous system pathways, including mindful listening, mirroring and feedback, stress reduction techniques, a variety of calming/activating/centering movements, ultradian breathwork and active imagination.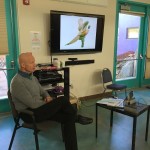 Tim Burns, M.A., is an international educator and author whose background includes over thirty years of experience as a high school teacher, counselor, First Offender Program facilitator, adolescent and family drug-treatment program director, university instructor and professional development specialist. Mr. Burns is the author of three books and numerous resource manuals related to his presentations. He holds a black-belt in Aikido, a modern Japanese martial art devoted to neutralizing aggression and redirecting conflict.
TE 550-2A $1080/20 CECs (Plus a $350 fee to be paid directly to the Navajo guides.) 
(Note: Once registered, tuition for the Vision Quest is non-refundable after August 11th.)
WILDERNESS VISION QUEST
September 9 – 17, 2017, Canyon De Chelly, Arizona
(Participants must also attend a two-hour preparatory session on Sunday, 8/6, from 4–6pm, on campus.)
Stage One is Severance: Letting go of all ordinary comforts and concerns in order to enter fully into the realm of Spirit. This begins when one makes the commitment to take part in the ceremony. It deepens as the time of fasting approaches, and occurs in its fullness when the individual is smudged out of the medicine wheel and begins their time alone on the land.
Stage Two is Threshold: This means "no longer in the human realm but entering fully into the realm of Spirit." During the four days of fasting, one is alone with Spirit and fully open to the messages of Mother Earth and the Spirit world.
Stage Three is Incorporation: The individual re-enters the human world and now the real vision quest begins, as the experience is processed, metabolized, and integrated into ordinary life.  (20 contact hours toward the TE Certificate)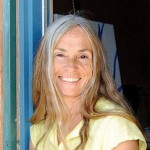 Carol Parker, Ph.D., LPCC, trained as a vision quest guide with the School of Lost Borders and has studied with indigenous healers from the Amazon and the Andes. Since 1997 she has led groups to sacred sites in the southwestern US, Peru and Hawaii.
Katherine Ninos, M.A., LPCC, is executive vice president of SWC and Director of the New Earth Institute Programs. She is an experienced clinician, ceremonialist and consciousness teacher.
TRAUMA, GRIEF AND RENEWAL CERTIFICATE
TGR 5100 COUNSELING SKILLS FOR TRAUMA AND GRIEF
Janet Schreiber, Ph.D.
Friday, June 30, 5:30–9:30pm; Saturday & Sunday, July 1 & 2, 9:30am–5:30pm
This course focuses on identifying and treating complicated grief and trauma. We will explore theories of trauma, complicated grief and traumatic grief. Through readings, experiential exercises, guided imagery and group interactions, the students will develop skills to support a healthy grieving process for individual clients who have experienced loss, trauma, complicated grief or traumatic grief. The role of ritual in healing grief will be explored. Extraordinary experiences, spiritual emergency and near-death experiences will be discussed. Counseling skills to deal with these issues will be demonstrated experientially.
(20 contact hours toward the TGR Certificate)
TGR 5600 ETHICS, SELF-COMPASSION AND PROFESSIONAL ISSUES
Janet Schreiber, Ph.D.
Friday, August 25, 5:30–9pm; Saturday & Sunday, August 26 & 27, 9:30am–5:30pm
Topics include ethical principles, legal tools for planning, compassion fatigue and the necessity of self-care to prevent burnout. Other professional issues are explored. Participants are encouraged to identify ethical issues affecting their professional practice.
(20 contact hours toward the TGR Certificate)
Note: 6 of the 20 CECs may be applied toward the Ethics CECs required by the NM Counseling Board.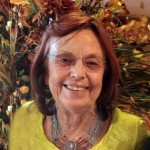 Janet Schreiber, Ph.D., is the Director of Southwestern College's Trauma, Grief and Renewal Certificate Program. She has taught and trained counselors and other health professionals for over 35 years.
INFANT MENTAL HEALTH CERTIFICATE
IMH 5100A   $350/20 CECs 
Overview of Infant Mental Health: Neurobiology, Regulation and the Developing Brain
Friday, August 25, 6–9pm; Saturday and Sunday, August 26 and 27, 9am–6pm
This course provides students with an overview and introductory understanding of Infant Mental Health, including a working definition and essential professional competencies. Participants will engage in activities that will foster observation and reflection skills while increasing knowledge of brain development; sensory and regulatory systems; neurobiology of attachment; relationship formation; caregiver capacities; attachment and developmental trauma and its effects on the growing infant/toddler; the caregiver-child dyad and family system. (20 contact hours toward the IMH Certificate)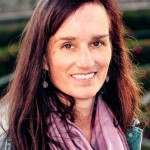 Michelle Daly, M.S.P.H, M.A., ATR, LPCC, IMH-E®, has a background in public health and human rights work. Her experience includes specialized training in art therapy; grief, loss, and trauma; and interpersonal neurobiology. She is currently endorsed as an Infant Mental Health Specialist in New Mexico.
BOARD-APPROVED ETHICS and SUPERVISION CECs
NEI17-SPVSN  $60/3 CECs
Supervising Counselors Who Work with Addiction
Brian Serna, M.A., LPCC, LADAC
Friday, June 23, 2-5pm
This workshop will focus on the clinical and ethical concerns in supervising counselors who are working with clients who struggle with addiction. Topics will include levels of care, confidentiality specific to substance treatment and best clinical practices. Special consideration will be given to cultural context within which the service is provided.
Brian Serna, LPCC, LADAC, is an international trainer and consultant in evidence-based practices, ethics and cultural issues in behavioral healthcare. His company, Serna Solutions LLC, provides consultation services and direct behavioral health services to adults, adolescents and families.
NEI17-ETHICS $120/6 CECs
Ethical Issues in Case Documentation
Laura Lansrud-López, M.A., ATR-BC, LPAT, LPCC, NCC
Saturday, June 24, 9:30am–5pm
The Affordable Care Act ("Obamacare") continues to be the law of the land. Its regulatory requirements impact and shape the way mental health services are delivered in this country, and now more than ever helping professionals are tasked with thoroughly and ethically documenting every aspect of care. In some situations, reimbursement is determined by appropriate documentation of progress, in others, solid clinical documentation could provide a defense in the case of client complaint or litigation. In all situations, it is ethical practice to keep timely and accurate records.
This workshop will cover the standards and best practices in case documentation, with an emphasis on relevant legal and ethical issues. We will explore the "Golden Thread" and focus on practical aspects of theory-based case conceptualization, diagnostic assessment, developing audit ready service plans and progress notes, strategies for evaluating progress, and ethical referrals and termination planning. The ACA Code of Ethics will be used as a guiding resource.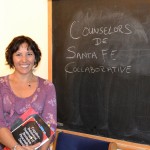 Laura Lansrud-López is the Chair of the Counseling Program and Clinical Director of Tierra Nueva Counseling Center. She teaches graduate level courses, facilitates workshops, and offers continuing education for professionals in the community. Laura is a nationally approved clinical supervisor in Art Therapy and Counseling. She is enthusiastic about exploring the intersection between consciousness-centered practice holistic practice and the ethical and legal standards of this increasingly regulated and highly demanding field.
 COMMUNITY LECTURE SERIES sponsored by THE NEW EARTH INSTITUTE
FREE AND OPEN TO THE PUBLIC OR $20 FOR 2 CECs
Must RSVP to peghelmholz@swc.edu to guarantee a seat. 
Wednesday, May 3, 6–8pm
Suicide Awareness and Prevention
Presented by Erin Doenwald, LMSW & Susan Hayre, LMHC

This lecture will identify warning signs and high risk factors such as bullying, school failure, substance abuse, marginalized groups, as well as intervention and community resources. Attendees will become more able to recognize suicide risk factors and warning signs, understand the importance of directly asking the suicide question, discover resources for help, learn about protective factors and effective actions for suicide prevention.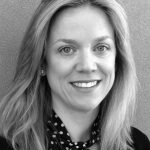 Erin Doerwald, LMSW, is the Program Director for The Sky Center of New Mexico Suicide Intervention Project. overseeing suicide prevention programming in the Santa Fe Public Schools. Erin's commitment to mindful education and her work as a family therapist supports the mission of The Sky Center to reduce the ris
k of youth suicide in Northern New Mexico.
Susan Hayre, LMHC is the coordinator of The Sky Center's Postvention Team of Northern NM, a team of trained professionals and community volunteers that is activated in the event of a sudden death, suicide or homicide of a student or staff member in Santa Fe Public Schools. Susan works as a school counselor at El Camino Real Academy and as a SKY Center group leader and intern mentor.