CEC Classes and Lectures through the New Earth Institute‏
Home

›

CEC Classes and Lectures through the New Earth Institute‏
Share this:
To register for any of these classes, email registrar@swc.edu or call 505-467-6809
For more information on any of our Certificate programs, email druphoenix@swc.edu 
or call 505-467-6815. For full color brochure, click here.
For schedule of upcoming NEI Certificate classes for 2019, click here.
ADDICTIONS, ABUSE AND RECOVERY CERTIFICATE
AAR 5300 ETHICAL AND CULTURAL ISSUES IN ADDICTION
$365/16 CECs
Saturday, November 17 & Sunday, November 18, 9am–6pm
Students will explore the ethical issues that are shared with other fields in psychotherapy and those that are unique to the addiction treatment arena. Issues such as professional boundaries, confidentiality (HIPAA and 42 CFR), and cultural considerations such as colonization, historical trauma and class issues will also be explored.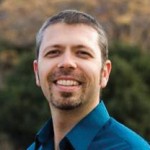 Brian Serna, M.A., LPCC, LADAC, is an international trainer and consultant in Evidence-Based Practices, ethics and cultural issues in behavioral healthcare. His company, Serna Solutions LLC, provides consultation services and direct behavioral health services to adults, adolescents and families.
APPLIED INTERPERSONAL NEUROBIOLOGY CERTIFICATE
AIN 5600 The Psychedelic Experience: Promises and Perils
$365/16 CECs
Friday, November 30, 2018, 6–8pm; Saturday & Sunday, December 1 and 2, 2018, 9am–5:30pm
The pioneering research and clinical work of Stanislav Grof, M.D., is currently informing a new generation of psychedelic researchers and therapists who are again examining the enhanced wellness, healing, creativity and spirituality inherent in the psychedelic experience. Potential applications of psychedelic therapy include the treatment of depression, PTSD, addiction and end-of-life care. The education and training of therapists must emphasize not only the healing potential of these expanded states of consciousness, but also the perils of unskillful use. Helping clients INTEGRATE these extraordinary experiences is paramount. This course will include Grof Holotropic Breathwork, art, writing, council process and a documentary film. We will explore topics including:
–the cross-cultural use of psychoactive substances
–current research of psychedelic therapy
–the skillful use of psychedelic substances
–the healing potential and perils of working with psychoactive catalysts
–the integration of strong non-ordinary experiences
NOTE: The topic of psychedelics will be entirely theoretical.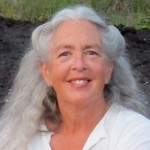 Diane Haug, M.A., LPCC, is a licensed therapist and senior member of the Grof Transpersonal Training staff. Her background includes a decade of working with adults and children dealing with life-threatening and terminal illness. Diane is an adjunct faculty member of the CIIS Center for Psychedelic-Assisted Therapies and Research (San Francisco, CA), and the Academy for the Love of Learning (Santa Fe, NM).
APPLIED INTERPERSONAL NEUROBIOLOGY CERTIFICATE
AIN 5100-2  The Practice and Neurobiology of Fostering Creativity, Connection and PlayDuring and After Traumatic Times
Kate Cook, M.A., LPCC, TEP and John Olesen, M.A., PAT
Friday, January 18, 2019, 6–8pm
Saturday & Sunday, January 19 & 20, 2019, 9am–6pm
"The creation of something new is not accomplished by the intellect but by the play instinct." -Carl Jung
'Healing' is the "creation of something new" from the old. Play is a neurobiologically essential ingredient in the process attachment, social development, healing and ongoing creative evolution. This workshop will offer a current theoretical framework and techniques addressing: the neurobiology of social connection, development and play and the impact of T/trauma; the importance of embodied presence; how to listen and respond from the 'felt sense', how to facilitate social connection/creativity/play and address factors that inhibit/support it. Through lecture, discussion and experiential practice, participants will gain practical skills incorporating mindfulness, psychodrama, playback and art while exploring the rich territory of personal and collective stories/themes about connection.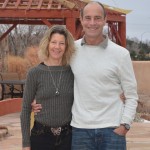 Kate Cook, M.A., LPCC, TEP, is the Director of the Applied Interpersonal Neurobiology Certificate and a nationally-certified practitioner and trainer in psychodrama, sociometry 
and group psychotherapy. 
John Olesen, M.A., PAT, is a psychodramatist, trainer, educator and practitioner in San Francisco, CA. He is a founder of the Bay Area Institute for Psychodrama & Applied Expressive Arts and Action Methods (BAMI).
HUMAN SEXUALITY CERTFICATE
HS 5700-2 Understanding and Working with Sexual Trauma   $365/16 CECs
Friday, November 16, 2018, 6–9pm; Saturday & Sunday, November 17 & 18, 2018, 9am–5:30pm
Mental health professionals working with traumatized individuals need to understand both the emotional/behavioral manifestations of trauma as well as the physical impact of psychological trauma. This course takes an in-depth look at sexual trauma – focusing on childhood sexual abuse, sexual assault in adulthood, and covert incest. Heavy emphasis is placed on the clinical phenomena associated with sexual trauma such as dissociation, the impact of trauma on transference and countertransference dynamics, the erotization of fear, the compulsion of self-abuse, as well as the neurobiology of trauma. Participants will learn basic principles of trauma-informed care, art therapy and cognitive-behavioral interventions, as well as case conceptualization skills for working in a long-term, depth-oriented context.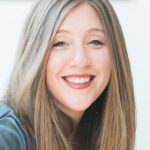 Ginna Clark, Psy.D, ATR-BC, LPCC, is the Director of the Human Sexuality Certificate Program. She is a member of the American Art Therapy Association. She received her doctorate from the Institute of Contemporary Psychoanalysis and Psychotherapy in Los Angeles, CA.
HS 5300 Clinical Skills: Theorizing and Thinking About Sexxual Issues in Psychotherapy
$365/16 CECs
Mondays, January 7, 2019 – February 11, 2019, 6–9pm
Participants will be introduced to developmental sexuality from a biopsychosocial perspective. Sexual issues across the life span will be explored using expressive arts therapies. We will use the Sexual Attitudes Reassessment (SAR) to provide opportunities to challenge, examine and reshape current sexual beliefs and attitudes. Topics include sexual myth, orientation, gender identity, alternative relationships, BDSM, kink,disability and aging. This self-exploration allows participants to become more comfortable with a wide variety of sexual attitudes, behaviors, practices and subcultures.
ECOTHERAPY CERTIFICATE
TE 5550 Haiku, Nature and Poetry      $365/16 CECs
Ann Filemyr, Ph.D. with Special Guest Natalie Goldberg
Saturday, January 12 & Sunday, January 13, 2019, 9am–6pm
This weekend intensive will weave together our lived experience of nature with the immediacy of poetic language. Exercises in mindfulness will be engaged to heighten our awareness of breath, wind, earth, sun, body and being. Special guest Natalie Goldberg will be joining us to share the art and practice of ancient Japanese haiku and how it has been used as a technique for becoming present. Ann will provide opportunities to experience the American and Native American nature poetry traditions of awe at the natural world, conscious awareness of kinship, and grief for the loss of the sacred sense of nature. Participants will be writing and should bring their own journals, fast-writing pens, water bottles, daypacks. We will be going outside, so wear weather-appropriate loose-fitting clothing and easy to slip on and off warm shoes.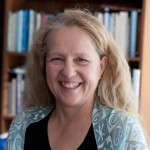 Ann Filemyr, Ph.D., is the Director of the Ecotherapy Certificate Program and VPAA/Dean of SWC. She was trained as a traditional healer by the late Ojibwe herbal
medic

ine woman, Keewaydinoquay Peschel. Ann continues to live and teach from this tradition.
Natalie Goldberg has practiced Zen and taught seminars in writing as a practice for over forty years. People from around the world attend her life-changing workshops, and she has earned a reputation as a great teacher. She is the author of over 15 books and is a prolific painter. She lives in Northern New Mexico.
INFANT MENTAL HEALTH CERTIFICATE
IMH 5400-A  From Reflection to Action: Reflective Practic, Intervention and Treatment
$365/16 CECs
Friday, February 1, 2019, 6–8pm; Saturday & Sunday, Februrary 2 & 3, 2019, 9am-6pm
This course offers knowledge and skills development related to exploration of reflective practice, trauma-informed interventions, treatment planning, and cultural awareness. Participants will become acquainted with methods of assessment, intervention and treatment. Students will explore and reflect upon skills development related to infant mental health competencies, such as multiple perspectives and diversity, and how to further incorporate and apply knowledge and skills in various settings. Knowledge and skills acquisition will proceed through expressive arts activities and discussion.
Michelle Daly, M.S.P.H., M.A., ATR, LPCC, IMH-E®, is the Director of the Infant Mental Health Certificate Program. Her experience includes training in art therapy, grief, loss, and trauma, as well as interpersonal neurobiology. She is endorsed as an Infant Mental Health Specialist in New Mexico.
TRAUMA, GRIEF AND RENEWAL CERTIFICATE 
TGR 5100 COUNSELING SKILLS FOR TRAUMA AND GRIEF  $365/16 CECs
Sara Morgan, M.A., and featuring guest speaker Ted Wiard, Ed.D., LPCC, CGC
Friday, Februay 8, 2019, 5:30-8:30pm
Saturday & Sunday, February 9 & 10, 2019, 9am–5:30pm
This course focuses on identifying and treating complicated grief and trauma. We will explore theories of trauma, complicated grief and traumatic grief. Through readings, experiential exercises, guided imagery and group interactions, the students will develop skills to support a healthy grieving process for individual clients who have experienced loss, trauma, complicated grief or traumatic grief. The role of ritual in healing grief will be explored. Extraordinary experiences, spiritual emergency and near-death experiences will be discussed. Counseling skills to deal with these issues will be demonstrated experientially.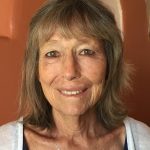 Sara Morgan, M.A., is the Director of the Trauma, Grief and Renewal Certificate Program. She has worked in the fields of Grief & Trauma throughout her career. As a deeply committed spiritual practitioner, she has made friends with grief, loss and death, and found the transformational gifts within these realities.
CHILDREN'S MENTAL HEALTH CERTIFICATE AND
ADDICTIONS, ABUSE AND RECOVERY CERTIFICATE
CMH/LAD 5013 ADOLESCENTS AND ADDICTIONS: TREATMENT AND PREVENTION $365/16 CECs
Saturday, February 23, 2019, 9am–6pm & Sunday, February 24, 2019, 9am–6pm
This course will provide students with an overview of current trends in the treatment and prevention of addiction among adolescents. Evidence-based practices will be introduced and students will have an opportunity to practice the skills and strategies inherent in those approaches. Treatment methods considered are multi-systemic therapy (MST), adolescent community reinforcement approach (A-CRA) and CRAFT (a program for working with family members so that they can engage resistant teens into treatment). Hands-on activities useful for conducting adolescent treatment groups and youth leadership groups will be discussed. (Counts as 16 contact hours toward both the Children's Mental Health Certificate and the Addictions, Abuse & Recovery Certificate.)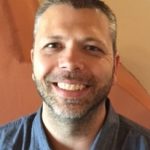 Brian Serna, M.A., LPCC, LADAC, is an international trainer and consultant in Evidence Based Practices, ethics and cultural issues in behavioral healthcare. His company, Serna Solutions LLC, provides consultation services and direct behavioral health services to adults, adolescents and families.
COMMUNITY LECTURE
Sponsored by the New Earth Institute
Astrology for Redreaming Ourselves: Love Affairs with Intrapsychic Diversity
Jason Holley, M.A., LPCC
Free and Open to the Public or $20 for 2 CECs
Wednesday, January 30, 2019, 6-8:30pm, SWC Campus
    One of the most exciting powers of astrology in psychotherapy is its insistence on our psychic multiplicity, its acknowledgment that within each of us teems a multitude of powers, planets, and stars all carrying different agendas, gifts, memories, desires. While the Daytime consciousness that the modern world has embraced allows us to see merely one star, the Sun, astrology also bridges us to Night, a consciousness teeming with planets, stars, asteroids, nebulae – the possibility of re-membering a much vaster psychic inheritance.
In this talk we will explore one of astrology's richest contributions: its seemingly endless mythological inspirations and pictographic vocabularies that help us to complexly imagine the inner worlds and relational lives of ourselves and our clients, as well as the dynamic stories enacted during the therapeutic encounter.
    Our guides for this exploration will be Mercury and Venus, both mobile and seductive deities usually exiled from the consultation room in favor of the 'secure attachment'-friendly Moon and the 'emotional regulation'-loving Saturn. We will explore what it means to bring a Venusian and a Mercurial perspective into psychotherapy and the possibilities these have for work that is loosening, multidimensional, and frankly beautiful.
Note: you do not need an advanced astrological vocabulary to make use of this talk.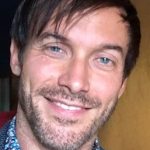 Jason Holley, M.A., LPCC, is an astrologer and psychotherapist based in Santa Fe, New Mexico. His orientation is relational and archetypal. He has practiced astrology for just under 30 years and has taught nationally on psychotherapy, astrology, and myth. He currently teaches and mentors therapists integrating astrological insight into psychotherapy, and teaches ongoing experiential astrology classes in Santa Fe using methods such as psychodrama, astrodrama, and image-making. Jason is also a consultant and educator in the psychotherapy community nationally in the areas of character structure, trauma, addictions, dissociative disorders, and LGBTQ+ issues. www.jasonholley.net
Space is Limited. Please RSVP to lecture@swc.edu to guarantee a seat.