CEC Classes through the New Earth Institute‏
Home

›

CEC Classes through the New Earth Institute‏
Share this:
To register for NEI or certificate courses you may do so by telephone (505-467-6809) or online through the following link: Register Now
For more information on any of our Certificate programs, email Admissions@swc.edu or call 505-467-6815.
APPLIED INTERPERSONAL NEUROBIOLOGY CERTIFICATE
AIN 5050 Psychodrama Now: through the Guiding Lens of Inerpersonal Neurobiology
$365 16/CECs
On SWC Campus–Proof of vaccination required.
Saturday & Sunday, January 8 & 9, 2022, 9am–6pm MST
Over this weekend we will explore how our habits of physical movement, proximity, touch and play have been impacted and our personal and collective narratives have been altered by radical global change. Humans are biologically wired for connection and are dependent upon these basic elements for a 'felt sense' of safety. Lack of these elements can result in symptoms of trauma and grief and lead to states of diminished creativity and play, hindering patterns of being (flight/fight/freeze/flop). Enlisitng individual and collective resources, we will experience how psychodramatic methods harness the inherent wisdom of the group and individual in service of healing by fostering safety-in-connection, mindful awareness of the body and felt sense, empathy, creativity, imagination and the capacity for play. Students will learn through demonstration, practice and discussion how these experiential action techniques can be used.
16 contact hours toward the AIN certificate.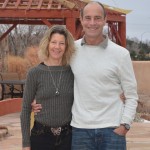 Kate Cook, M.A., LPCC, TEP, is the Director of the Applied Interpersonal Neurobiology Certificate Program and a nationally-certified practitioner and trainer in psychodrama, sociometry and group psychotherapy.
John Olesen, M.A., PAT, is a psychodramatist, trainer, educator and practitioner in San Francisco, CA.  
ADDICTIONS, ABUSE AND RECOVERY CERTIFICATE
AAR 5400 Process Addictions: Sex, Gambling, Gaming, Eating, Shopping & Other Compulsive Behaviors
$365/16 CECs
Offered via Zoom 
Saturday and Sunday, January 29 and 30, 2022, 9am–6pm MST
Addiction is any process that overpowers a person's effort to control or moderate their behavior. Given that mainstream American culture is predicated on addictive consumeristic behaviors process addictions are ubiquitous. In this course students will explore the commonalities and differences when assisting clients with process addictions. The course will utilize didactic and experiential modalities with specific exercises utilized in the treatment of sex addiction, eating disorders and pathological gambling.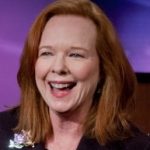 16 contact hours toward the Addictions, Abuse & Recovery Certificate.
Marie Wilson, Ph.D., Ph.D., LPC, ACS, CSAT-S, ATR-BC, ATCS, is a Licensed Professional Counselor, Certified Sex Addiction Therapist and Board-Certified Art Therapist & Supervisor with 40 years in the behavioral health field. Since 1997, she has concentrated on the treatment of sexual addiction. She maintains a private practice in Pennsylvania and New Mexico.
CHILDREN'S MENTAL HEALTH CERTIFICATE
CMH 5014: Loss in a Child's World
$365/16 CECs
On SWC Campus–Proof of vaccination required.
Friday, February 11, 2022, 6-8pm; Saturday & Sunday, Feb. 12 & 13, 2022, 9am–5:30pm
In this course, both death and non-death related experiences of loss for a child or adolescent will be explored. Theoretical concepts, including the role resiliency plays in the healing process, as well as developmental distinctions of childhood grief will be presented. Students will learn and practice experiential methods of play and creativity using art and puppets, which foster a healthy and age appropriate grief process, enabling children to express their feelings of loss. 16 contact hours toward the Children's Mental Health Certificate.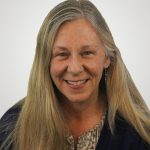 Cynthia Fulreader, M.A., LPC, is the Director of the Children's Mental Health Certificate Program. She has over 35 years professional experience as a child and family therapist, and has been a bilingual school counselor and program consultant. She maintains a private practice in Santa Fe.
Guest Speaker: Maggie Boyle, Nuestra Jornada  (Our Journey)  Bilingual Coordinator, Maggie will share her experiences and perspectives informed by her role at Gerard's House providing weekly immigrant support groups for Latino immigrant students in Santa Fe schools who are grieving the death of (or separation from) a parent or family member.  
ECOTHERAPY CERTIFICATE
TE 5250: Walking with Ancestors: Healing Our Relations
$365/16 CECs 
Offered via Zoom
Friday, February 11, 2022, 6–8pm; Saturday & Sunday, Feb. 12 & 13, 2022, 9am–5:30pm MST
This course will address the rupture imposed by industrialization, militarization and post-modern urban life that disrupts any sense of connection to or relationship with one's biological and other ancestors. The subsequent intergenerational trauma is often carried unconsciously as an inarticulate but deep longing to fully connect and belong within our families, cultures, histories, lineages, and with the places (land, waterways, plants, animals) we call home. We will explore these ancestral relationships through personal reflection and journaling, art processes, and the making of an ancestor altar. We will consider healthy boundaries, building positive relationships with well and wise ancestors, and how these relationships can be sources of strength and support.  16 contact hours toward the Ecotherapy Certificate.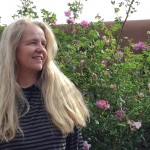 Ann Filemyr, Ph.D., is the President of South- western College and Director of the Ecotherapy Certificate Program.
Laura Addiss, M.A., LMHC, will be a guest facilitator. She has been working with ancestor practices and will provide additional support.
TRAUMA, GRIEF AND RENEWAL CERTIFICATE
TGR 5200: Dying to Know: Issues of Death and Dying for the Professional
$365/16 CECs
Offered via Zoom
Saturday & Sunday, December 4 & 5, 2021, 9am–6pm MST  
Topics covered include the natural process of dying, hospice and palliative care, the exploration of the nature and impact of different types of death, issues for survivors, funeral practices and transitional rituals in a cross-cultural context. 16 contact hours toward the TGR Certificate.
TGR 5400: Trauma Theory Process and Interventions
$365/16 CECs
Offered via Zoom
Saturday & Sunday, February 5 & 6, 2022, 9am–6pm MST
This course will cover trauma theory, PTSD and traumatic grief. We will explore the neurobiology of trauma, the brain, the body and the mind. Experiential exercises will assist each person in assessing the effect of trauma in their own lives. Participants will gain an organized set of skills and knowledge to intervene effectively with traumatized clients. The interventions discussed will be framed in the context of a sequential three-stage treatment model. We will focus on building client resilience. Vicarious trauma as it affects the therapist will be addressed.
16 contact hours toward the TGR Certificate.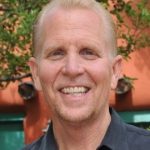 Rev. Ted Wiard Ed.D, LPCC, CGC, is the Director of the Trauma, Grief and Renewal Certificate. He is the founder and Director of Golden Willow Counseling and Golden Willow Retreat and Clinical Director for Rio Grande Alcohol and Drug Treatment Program in Taos and Las Vegas. Dr. Wiard maintains a private practice.
HUMAN SEXUALITY CERTIFICATE
HS 5400: Erotic Intelligence and Pleasure Literacy
$365/16 CECs
Friday, March 4, 2022, 6–9pm; Saturday & Sunday, March 5 & 6, 2022, 9am–5:30pm MST
Because much traditional (abstinence only) sex education is associated with managing risk (pregnancy prevention, HIV) and discouraging sexual expression in young adulthood, there are often gaps in knowledge with regard to erotic intelligence. This course emphasizes helping clients to develop a more conscious, less shame-laden relationship to pleasure. Participants will refine their skills in articulating their own desires and improving communication with sexual partners. It will also help clinicians to enhance their own sexual intelligence, learn about anatomy, physiology, sex toys and role-playing, as well as sex-positive ways to impart this kind of information to clients. 16 contact hours toward the Human Sexualtiy Certificate.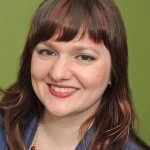 Laura Rademacher, M.A., LMFT, CST, CST-S, is an AASECT certified sex and relationship therapist with over 15 years of experience as a sex-positive sexual health educator. She is the author of "The Principles of Pleasure: Working with the Good Stuff as Sex Therapists and Educators." (Routledge, 2017).