CEC Classes and Lectures through the New Earth Institute‏
Home

›

CEC Classes and Lectures through the New Earth Institute‏
Share this:
To register for NEI or certificate courses you may do so in person, by mail or telephone (505-467-6809) or online through the following link: Register Now
For more information on any of our Certificate programs, email Admissions@swc.edu or call 505-467-6815.
For a printable schedule of upcoming NEI Certificate classes from Fall 2019 through Summer 2020 click here.

CHILDREN'S MENTAL HEALTH CERTIFICATE
CMH 5110  ETHICAL ISSUES IN WORKING WITH CHILDREN AND FAMILIES
$365/16 CECs
Friday, April 24, 2020, 6–8pm; Saturday & Sunday, April 25 & 26, 2020, 9am–6pm
This course explores the ethical issues and dilemmas that commonly arise when working with children, teens and their parents. Using didactic, case study, role-play, experiential approaches, and guest speakers, this course explores the basic tenants of ethical practice and issues surrounding client rights, confidentiality, informed consent, mandated reporting, therapist scope of practice, competency, boundaries, and other complex topics surrounding counseling and art therapy with children and adolescents. Participants will examine their own belief systems and learn to identify key issues related to ethical practice in working with children and families. They will develop a decision-making model which balances client rights and therapist responsibilities in various settings. (16 contact hours toward the CMH Certificate.)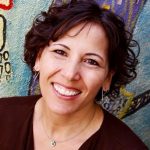 Laura Lansrud-López, M.A., ATR-BC, LPAT, LPCC, ACS, NCC, has over 15-years of experience working with children and families in both home-based and outpatient settings. Laura integrates traditional evidence-based practices with creative arts and transpersonal approaches and has advanced training in Sandplay therapy, art therapy, and children's mental health.
ADDICTIONS, ABUSE AND RECOVERY CERTIFICATE
AAR 5700  CLINICAL SKILLS: USING NATURE-BASED APPROACHES IN THE TREATMENT OF ADDICTIONS
$365/16 CECs
Saturday, May 2, 2020, 9am–6pm & Sunday, May 3, 2020, 9am–6pm
Students will explore the use of experiential and nature-based therapies that are utilized to assist persons with addiction issues. Specifics modalities that will be covered include Gestalt-Equine assisted therapy, experiential adventure therapy and integration of these approaches with evidence-based practices. (Counts as 16 contact hours toward both the AAR and the Ecotherapy Certificates.)

Brian Serna, M.A., LPCC, LADAC, is the Director of the Addictions, Abuse and Recovery program. He is an international trainer and consultant in Evidence-Based Practices, ethics and cultural issues in behavioral healthcare. His company, Serna Solutions LLC, provides consultation services and direct behavioral health services to adults, adolescents and families.
Melissa Harper, M.A., LMHC, works as an experiential adventure therapist for the Mountain Center and a Gestalt equine therapist at Healing with Horses. Melissa also studies at the Gestalt Equine Institute of the Rockies and will graduate in August 2020.

HUMAN SEXUALITY CERTIFICATE
HS 5450   EROS IS MYTHS, DREAMS AND FANTASIES
$365/16 CECs
Friday, May 8, 2020, 6–8pm; Saturday & Sunday, May 9 & 10, 2020, 9am-6pm
Because much traditional (abstinence only) sex education is associated with managing risk (pregnancy prevention, HIV) and discouraging sexual expression in young adulthood, there are often gaps in knowledge with regard to erotic intelligence. This course emphasizes helping clients to develop a more conscious, less shame-laden relationship to pleasure. Participants will refine their skills in articulating their own desires and improving communication with sexual partners. It will also help clinicians to enhance their own sexual intelligence, learn about anatomy, physiology, sex toys and role-playing, as well as sex-positive ways to impart this kind of information to clients.  (16 contact hours toward the HS Certificate.)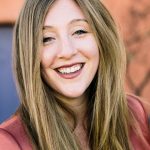 Ginna Clark, PsyD., ATR-BC, LPCC, is the Director of the Human Sexuality Certificate program. She is a member of the American Art Therapy Association and the Int'l. Association for Relational Psychoanalysis and Psychotherapy. She received her doctorate from the Institute of Contemporary Psychoanalysis and Psychotherapy in Los Angeles, CA.
ECOTHERAPY CERTIFICATE AND APPLIED INTERPERONAL NEUROBIOLOGY CERTIFICATE
TE/AIN 5600  EARTH BODY, EARTH MIND
$365/16 CECs 
Friday, May 15, 2020, 6–8pm; Saturday & Sunday, May 16 & 17, 2020, 9am-5pm
In this weekend intensive, we will begin decolonizing our imaginations so we can experience deeper, more embodied relationships with each other and with the myriad forms of life in nature. We will learn relevant, relational neuroscience and share experiential adventures of inner and outer wilderness. We will explore how this applies to clinical practice. (Counts as 16 contact hours toward  both the Ecotherapy and the AIN Certificates.)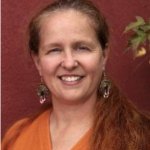 Ann Filemyr, Ph.D., is the Director of the Ecotherapy Certificate Program. Dr. Filemyr trained as a traditional healer with the late Keewaydinoquay Peschel, an Ojibwe herbal medicine woman, and served as her apprentice for 20 years. She continues to live and teach from this tradition.
Kate Cook, M.A. LPCC, TEP, is the Director of the Applied Interpersonal Neurobiology Certificate program, and a nationally certified practitioner and trainer in psychodrama, sociometry and group psychotherapy.
TRAUMA, GRIEF AND RENEWAL CERTIFICATE
TGR 5500-2  THEORIES OF THE GRIEF PROCESS
$365/16 CECs 
Friday, May 29, 2020, 5:30-8:30pm; Saturday & Sunday, May 30 & 31, 2020, 9am–5:30pm
This course describes the grief process from various perspectives and models, with the study and treatment of grief and loss as the initial focus. Discussion of cross-cultural issues, traumatic grief, the role of substance abuse, special populations, AIDS-related grief and the creation of effective support systems is included in the course content. (16 contact hours toward the TGR Certificate.)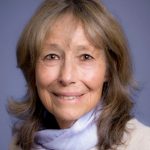 Sara Morgan, M.A., is the Director of the Trauma, Grief and Renewal Certificate Program. She has worked in the fields of Grief & Trauma throughout her career. As a deeply committed spiritual practitioner, she has made friends with grief, loss and death, and found the transformational gifts within these realities.
COMMUNITY LECTURES Brought to You by the New Earth Institute
SPECIAL EVENT:
Thursday, April 9, 6–8pm, CANCELLED
Seduced into Darkness: Transcending My Psychiatrist's Sexual Abuse
Solo Performance Piece and Book Signing by SWC Faculty Member Carrie Ishee
Through powerful storytelling, music, and art, SWC adjunct faculty member Carrie Ishee shares how she transcended the soul shattering trauma of her therapist's betrayal that made national news in the 90's. Images that arose from deep within her psyche led her back to her own truth and inner authority and set her on the path to take her doctor to court, and to eventually become an art therapist. Her book offers hope for victims of abuse and is a case study in ethics for health professionals. Her performance piece will be followed by a brief discussion about ethics, victims' rights, boundaries, and self care for the therapist, as well as a book signing.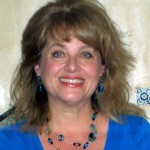 Carrie Ishee, M.A., LPCC, LPAT, ATR-BC, PCC, is an art therapist, clinical counselor and life coach and adjunct faculty member of Southwestern College. She has a local private practice and a national coaching practice working with individuals and couples. Her passion is helping others create
lives of beauty and purpose after soul-shattering traumas, losses, addictions and betrayals.

Please RSVP to lecture@swc.edu to reserve a seat.
Self-Care Practices in the New Medicine of Vision
Sam Berne, M.D.
Wednesday, April 22, 2020, 6–8pm, CANCELLED
Free and Open to the Public, or $20 for 2 CECs
Conventional medicine treats disease with no attention to the body-mind-spirit. However, when we do address imbalance from a whole-being perspective, we can learn to use subtle energies to balance our health on the quantum level, and the potential for healing increases. In this lecture, I will offer my latest teachings on using the eyes as a portal for light to enter the body. The eyes are a direct connection to the mind-body, and the retina is a satellite dish that captures light through its 137 million photoreceptors. The more available we are to take light in, the more we radiate it. This becomes our energetic signature for health, wellness, and self-expression. I will present techniques to help release stress, toxicities, trauma and the effects of digital device use. We will learn to shift our survival consciousness to a thriving consciousness!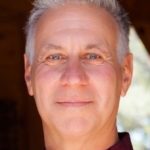 Dr. Sam Berne has been in private practice in New Mexico for over 25 years, where he works with patients to improve their vision and overall wellness through holistic methods. He holds a Bachelor of Science from Pennsylvania State University, Doctor of Optometry from Pennsylvania College and did his postdoctoral work at the Gesell Institute in collaboration with Yale University. His protocols take a proactive, rather than reactive, approach to health and wellness.  www.drsamberne.com