Ecotherapy Certificate
Home

›

Ecotherapy Certificate
Share this:

Ecotherapy Certificate
Program Description
The ancient and enduring relationships between people and place, self and cosmos, remain vital to our sense of belonging. Human beings are one expression of life in an abiding interdependence with the other-than-human world. Yet the stresses of contemporary life emphasize our separation, our differences, and our distance to nature. In this program, we will explore cross-cultural Earth-based shamanistic approaches drawn from perennial wisdom traditions and indigenous knowledge systems that speak directly to the importance of our relationship to each other and the Earth. The focus will be on shifting and expanding our field of conscious awareness to become more effective therapists accessing a wide variety of modalities to serve the needs of clients.
The Ecotherapy Certificate program consists of one core clinical courses and three elective courses. Students are required to participate in a traditional rite-of-passage Wilderness Fast OR a Community-Based Ecotherapy Project. They then select three electives offering a variety of earth-based healing techniques and methods. A total of 80 continuing education credit hours are required to complete this certificate, or a combination of quarter credits and CECs. Students are also required to complete a Wilderness First Aid Certification.
Click here to see Upcoming Classes for this Certificate.
68-HOUR CERTIFICATE
1 required core course and 3 elective courses
*Southwestern College students may take these courses at the Continuing Education price unless they are using the course to meet graduate program degree requirements. 
Core Course:
Wilderness Fast OR Community-Based Ecotherapy Project
Sample Elective Courses: (Subject to change)
Ceremony, Ancient Narrative and Healing
Dreams, Visions and the Sacred
Earth Body, Earth Mind
 Skills you will learn:
A framework for Earth-based healing that addresses the stresses of contemporary life, including depression, addiction, grief, and anxiety.
How to plan and implement earth-based ceremony and ritual, including rites of passage, in support of personal growth and collective renewal in modern psychotherapeutic and wilderness settings.
 A variety of integrative techniques for personal and collective transformation, including: story medicine, ancestor work, the medicine wheel, vision quest, dream work, and expressive arts. How to embody greater awareness of our vital interconnection with all that lives and move from duality to unity and from dominance to partnership for both personal and social transformation.
How to integrate Earth-based shamanistic approaches into clinical work in the therapeutic professions and healing arts.
Where you might use these skills:
Community and private mental health agencies
Hospitals
Behavioral health and addictions treatment centers
Private practice
Equine-assisted therapy centers
Outdoor and wilderness focused therapeutic treatment centers
Click here to see upcoming classes in this certificate.
Click here to read the latest blogs on Ecotherapy.
Ann Filemyr – Planting the Seeds of Consciousness Interview
Program Director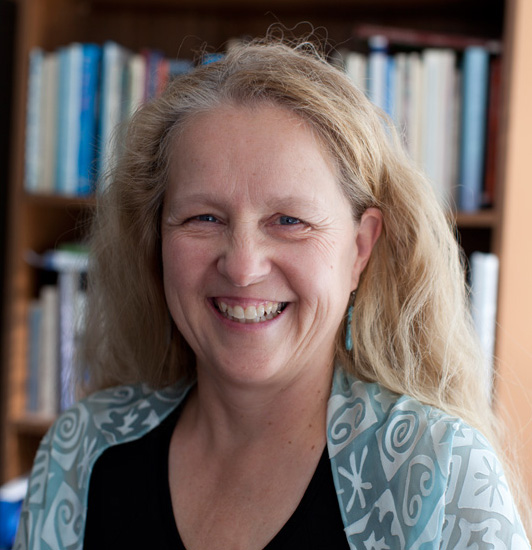 Ann Filemyr, Ph.D.
VP of Academic Affairs and Dean
is an educator, poet, teacher, and mentor. Ann was trained as a traditional healer by the late Keewaydinoquay Peschel. She served as Kee's graduate teaching & research assistant at the University of Wisconsin-Milwaukee and as her personal apprentice or 'helper' for twenty years. Kee was a culture carrier, storyteller and healer. In the Midewiwin tradition of the northern Great Lakes, Kee served as an Anishinaabeg Mashkikikwe (Ojibwe herbal medicine woman). Ann continues in this tradition.