Free Community Lectures
Home

›

Free Community Lectures
Share this:
Our Community Lectures are offered FREE and OPEN TO THE PUBLIC, or $20 for 2 CECs approved for counselors, art therapists and social workers. Lectures are listed in the quarterly class schedules and posted on this site.
Community Lecture, Wednesday, March 11, 2020, 6–8pm
St. Bede's Episcopal Church, 505 W. San Mateo Road, Santa Fe
Free and Open to the Public, or $20 for 2 CECs
Finding One's Self in the Journey of Grief and Transformation from Loss
Rev. Dr. Ted Wiard, Ed.D., LPCC, CGC
The opportunity of transforming from futility to passion, and disconnect to connection is possible. This lecture will explore the magical abilities of healing from loss through the natural and normal grief process. Dr. Wiard's discussion will give insights into what happens within the brain and body after loss, insights into the grief process, the difference between trauma, loss, and grief, as well as other aspects of the grief process. These intellectual handholds are the keys to emotional healing and transformation from loss.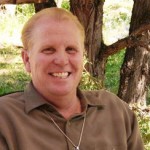 Rev. Dr. Ted Wiard Ed.D, LPCC, CGC, has spent the last 20 years working with transformation from loss through the lens of his own experiences and as a therapist, researcher, and author. He founded Golden Willow Retreat outside of Taos, NM, which is an emotional healing sanctuary focused on loss, trauma, and grief. He owns Golden Willow Counseling, a behavioral health center in Taos, NM and is the clinical director of the Rio Grande Treatment Center which is focused on addiction and recovery. Ted co-authored Witnessing Ted: The Journey to Potential through Grief and Loss. Ted's passion is to support healthy transformation for people, families, communities, and organizations in the midst of change.
Space is Limited. Please RSVP to lecture@swc.edu to guarantee a seat.
Self-Care Practices in the New Medicine of Vision
Sam Berne, M.D.
Wednesday, April 22, 2020, 6–8pm, SWC Campus
Please RSVP to lecture@swc.edu to reserve a seat.
Conventional medicine treats disease with no attention to the body-mind-spirit. However, when we do address imbalance from a whole-being perspective, we can learn to use subtle energies to balance our health on the quantum level, and the potential for healing increases. In this lecture, I will offer my latest teachings on using the eyes as a portal for light to enter the body. The eyes are a direct connection to the mind-body, and the retina is a satellite dish that captures light through its 137 million photoreceptors. The more available we are to take light in, the more we radiate it. This becomes our energetic signature for health, wellness, and self-expression. I will present techniques to help release stress, toxicities, trauma and the effects of digital device use. We will learn to shift our survival consciousness to a thriving consciousness!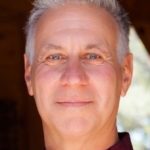 Dr. Sam Berne has been in private practice in New Mexico for over 25 years, where he works with patients to improve their vision and overall wellness through holistic methods. He holds a Bachelor of Science from Pennsylvania State University, Doctor of Optometry from Pennsylvania College and did his postdoctoral work at the Gesell Institute in collaboration with Yale University. His protocols take a proactive, rather than reactive, approach to health and wellness.  www.drsamberne.com
Space is Limited. Please RSVP to lecture@swc.edu to guarantee a seat.
PAST COMMUNITY LECTURES
—Revisiting Leadership as an International Student presented by Magdalena Karlick, M.A., LPCC, ATR-BC
–Astrology for Re-dreaming Ourselves: Love Affairs with Intrapsychic Diversity presented by Jason Holley, M.A., LPCC
–The Complexity of Domestic Violence presented by Andrea Verswijver, M.A., M.A., LMHC
–More Than a Cursory Glance: Particularizing Pornography and Finding Meaning presented by Ginna Clark, PsyD., ATR-BC, LPCC
–Serving American Indian Communities presented by Janet L. Smith, M.S., ATR-Ret.
–Wisdom Rising: Journey into the Mandala of the Empowered Feminine with Lama Tsultrim Allione
–Wilderness Therapy Panel presented by Dr. Ann Filemyr and Dr. Scott Thomas
—Suicide Awareness and Prevention Presented by Erin Doenwald, LMSW and Susan Hayre, LMHC
—Integrating Brain, Body and Heart Intelligence: The Neurobiological Foundations of Therapeutic Practice presented by Tim Burns, M.A.
–Energy Healing: The Latest Scientific Research and the Role of Water in the Process presented by Melinda Connor, Ph.D.
–A Psychobiological Approach to Couples Therapy: The Basics of Working with Difficult Couples
presented by Lon Rankin, M.A., LPCC
–Authority vs. Power: Creative Leadership from the Inside Out presented by Heather Leigh, M.A., ATR-BC, LCPC
–Objects of Desire and Desiring Subjects: On Sexuality in Psychotherapy presented by Ginna Clark, M.A., ATR-BC, LPCC
–Understanding and Working with Borderline Personality Disorder by Laura Lansrud-Lopez, M.A., ATR-BC, LPAT, LPCC
–Adolescent Substance and Process Abuse by Juan Blea, M.A., LADAC
–Organic Sexuality: From Shame into Mystery by Jason Holley, M.A., LPCC
–Adult ADD/HD: A Problem Unrecognized by Doug Puryear, M.D.
–Dr. Edith Wallace: Her Life, Work and Legacy presented by Karen Stefano, M.A., LPC
–Clinical Intuition, Vito Hemphill, DOC
–The Turning of the Ages: Our Time and Place in Cosmic Cycles of Evolution, Jason Holley, M.A., LPCC
–The Right Time and Place to Heal Trauma, Lee Cartwright, M.A.
–Mindfulness-Based Auricular Acupuncture (MBAA), Dana Moore
–Eyes Made of Soul, Robert Waterman, Ed.D., Lecture and Book Signing
–The "F-Word" Project, Maureen Burdock
–Under a Remarkable Sky:The Birthchart of Southwestern College, Jason Holley, M.A., LMHC:
–Intersubjectivity and the Practice of Therapy, Bill Smythe
–The Biological Drama of Trauma, Lee Cartwright, M.A.
–Cultivating Bridges: Attunement, Interpersonal Neurobiology & Group Process, Kate Cook, M.A., LPCC, TEP
–Vision as a Metaphor for Consciousness, Sam Berne, MD
–Envisioning a New, Healthy Sexuality, Jason Holley, M.A. and Kate Latimer, M.A.
–Transformation Through the Quantum Field, Robert Waterman, Ed.D.