Free Community Lectures
Home

›

Free Community Lectures
Share this:
Our Community Lectures are offered FREE and OPEN TO THE PUBLIC, or $20 for 2 CECs approved for counselors, art therapists and social workers. Lectures are listed in the quarterly class schedules and posted on this site.
To guarantee a seat for any lecture, please RSVP to peghelmholz@swc.edu 
FRIDAY, APRIL 7, 6–8PM
Integrating Brain, Body and Heart Intelligence: The Neurobiological Foundations of Therapeutic Practice

This lecture will serve as a comprehensive Introduction to NEI weekend class AIN 5000-2 offered June 2, 3 and 4th, 2017.
taught by Tim Burns, M.A. (Click here to read full course descripton)
Tim Burns, M.A., is an international educator and author whose background includes over 30 years of experience as a high school teacher, counselor, First Offender Program facilitator, adolescent and family drug-treatment program director, university instructor and professional development specialist. Mr. Burns is the author of three books and numerous resource manuals related to his presentations. He holds a black-belt in Aikido, a modern Japanese martial art devoted to neutralizing aggression and redirecting conflict.

Wednesday, April 19, 6-8pm
WILDERNESS THERAPY PANEL

This panel will address nature-based eco-therapy and the healing potential of being in and with wilderness. The protection and preservation of wild waterways, undomesticated plant and animal life, biodiversity, habitat, and our place as human beings within ecological systems is connected to our individual and collective well-being in numerous ways.
All three panelists have extensive experience working with people in wilderness settings, utilizing ceremony to help us understand and experience our kinship with all of life. Developing conscious relationships is key to this engagement with other-than-human life and to the healing potential within these relationships. Co-sponsored by the New Mexico Wilderness Alliance.
Panelists: Dr. Ann Filemyr, Ph.D., VPAA/Dean at SWC and Director of the Transformational EcoPsychology Certificate program.
Dr. Carol Parker, Ph.D., LPCC, founder of the Transformational EcoPsychology Certificate and Vision Quest guide for Southwestern College and Dr. Scott Thomas, Ph.D.. LCSW, LADAC, faculty in the Transformational EcoPsychology Certificate and psychotherapist in private practice.

Wednesday, May 3, 6–8pm
Suicide Awareness and Prevention
Presented by Erin Doenwald, LMSW & Susan Hayre, LMHC

This lecture will identify warning signs and high risk factors such as bullying, school failure, substance abuse, marginalized groups, as well as intervention and community resources. Attendees will become more able to recognize suicide risk factors and warning signs, understand the importance of directly asking the suicide question, discover resources for help, learn about protective factors and effective actions for suicide prevention.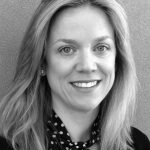 Erin Doerwald, LMSW, is the Program Director for The Sky Center of New Mexico Suicide Intervention Project. overseeing suicide prevention programming in the Santa Fe Public Schools. Erin's commitment to mindful education and her work as a family therapist supports the mission of The Sky Center to reduce the ris
k of youth suicide in Northern New Mexico.
Susan Hayre, LMHC is the coordinator of The Sky Center's Postvention Team of Northern NM, a team of trained professionals and community volunteers that is activated in the event of a sudden death, suicide or homicide of a student or staff member in Santa Fe Public Schools. Susan works as a school counselor at El Camino Real Academy and as a SKY Center group leader and intern mentor.

–Energy Healing: The Latest Scientific Research and the Role of Water in the Process presented by Melinda Connor, Ph.D.
–A Psychobiological Approach to Couples Therapy: The Basics of Working with Difficult Couples
presented by Lon Rankin, M.A., LPCC
–Authority vs. Power: Creative Leadership from the Inside Out presented by Heather Leigh, M.A., ATR-BC, LCPC
–Objects of Desire and Desiring Subjects: On Sexuality in Psychotherapy presented by Ginna Clark, M.A., ATR-BC, LPCC
–Understanding and Working with Borderline Personality Disorder by Laura Lansrud-Lopez, M.A., ATR-BC, LPAT, LPCC
–Adolescent Substance and Process Abuse by Juan Blea, M.A., LADAC
–Organic Sexuality: From Shame into Mystery by Jason Holley, M.A., LPCC
–Adult ADD/HD: A Problem Unrecognized by Doug Puryear, M.D.
–Dr. Edith Wallace: Her Life, Work and Legacy presented by Karen Stefano, M.A., LPC
–Clinical Intuition, Vito Hemphill, DOC
–The Turning of the Ages: Our Time and Place in Cosmic Cycles of Evolution, Jason Holley, M.A., LPCC
–The Right Time and Place to Heal Trauma, Lee Cartwright, M.A.
–Mindfulness-Based Auricular Acupuncture (MBAA), Dana Moore
–Eyes Made of Soul, Robert Waterman, Ed.D., Lecture and Book Signing
–The "F-Word" Project, Maureen Burdock
–Under a Remarkable Sky:The Birthchart of Southwestern College, Jason Holley, M.A., LMHC:
–Intersubjectivity and the Practice of Therapy, Bill Smythe
–The Biological Drama of Trauma, Lee Cartwright, M.A.
–Cultivating Bridges: Attunement, Interpersonal Neurobiology & Group Process, Kate Cook, M.A., LPCC, TEP
–Vision as a Metaphor for Consciousness, Sam Berne, MD
–Envisioning a New, Healthy Sexuality, Jason Holley, M.A. and Kate Latimer, M.A.
–Transformation Through the Quantum Field, Robert Waterman, Ed.D.