Concentration in Consciousness in Action
Home

›

Concentration in Consciousness in Action
Share this: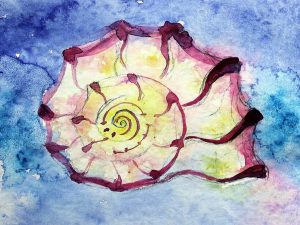 A concentration in Consciousness in Action is possible for any degree student of the M.A. in Counseling or the M.A. in Art Therapy/Counseling programs. 
In these degree programs you will be taking Consciousness 1, Consciousness 2 and Psychology of Altruism. To add a concentration in Consciousness in Action entails completing two additional courses: Psychology of Altruism 2 and a Master's Thesis.
In addition to those two additional courses, the M.A. in Art Therapy/Counseling Students would take three additional elective courses (two quarters each). 
The two courses are described below:
CINA 575 Psychology of Altruism II: The Call to Serve – 3 units
Prerequisite: CN AT 574 Psychology of Altruism: Fundamentals of Helping Relationships
In this course, students build on what they have learned in Psychology of Altruism I: Fundamentals of Helping Relationships. Students are required to design, carry out and evaluate one or more self-care activities as well as a community service project. Boundary work and unhealthy patterns of relating to self and others will continue to be addressed. Students are invited to expand their awareness of how their experience of self-love directly impacts their call to serve in their communities. This course is designed to assist continued personal transformation as well as self-empowerment through the action of service. Conditioned limiting thoughts, attitudes and behaviors will be challenged as they become more conscious. This class will focus on one's calling to be of service in one's community while attending to one's own inner balance and well-being. Students are required to fulfill thirty (30) hours of practicum in their community service project with an average of four (4) hours per week over a minimum of seven (7) weeks.
CINA 600 Master's Thesis and Presentation – 5 units.
In this capstone course, students will focus on a selected topic related to consciousness in action. Students will choose a specific theory related to consciousness that they want to explore, research a community or area of concern to which they hope to make a unique contribution and utilize a self-reflexive personal practice. The selected practice is intended to foster shifts in consciousness or change in worldview that results in the capacity to be more aligned with one's true calling or soul purpose. This course supports students in identifying areas of growth, developing their potential to express themselves, and engage effectively with others. This could include such things as being more authentic, empowered, loving, accepting, etc. Students will keep a daily journal which can combine textual and visual elements to track their experiential learning. The final written thesis and public presentation will combine theoretical knowledge, research and personal learning.
The admissions staff is available to tell you more about the concentration and how it can be integrated into either the M.A. in Art Therapy/Counseling or the M.A. in Counseling degree.