Laura L. Lansrud-López, M.S., M.A., LPCC, LPAT, ATR-BC, ATCS, ACS, NCC
Home

›

Faculty

›

Laura L. Lansrud-López, M.S., M.A., LPCC, LPAT, ATR-BC, ATCS, ACS, NCC
Share this: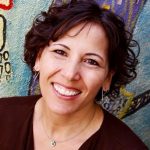 Laura Lansrud-López has been appointed as Clinical Director of Tierra Nueva Counseling Center. She has a rich and diverse work history, spanning forensic sciences, crisis intervention, behavioral health, clinical supervision, and higher education. Laura holds a Master of Science degree in Forensic Sciences from The George Washington University and a Master of Arts degree in Art Therapy/Counseling from Southwestern College in Santa Fe, New Mexico. "She is licensed in New Mexico (LPCC & LPAT) and Virginia (LPC). Laura is also nationally credentialed in art therapy (ATR-BC) and counseling (NCC) and holds certifications for Supervision in both fields (ATCS, ACS
Laura has extensive professional and volunteer experience working with adults and children impacted by grief, loss, and trauma in both home-based and outpatient settings. As a therapist, Laura is passionate about integrating traditional evidence-based practices with creative arts and transpersonal approaches. She has advanced training in Dialectical Behavior Therapy (DBT), Sandplay therapy, art therapy, and children's mental health.
As an educator, Laura embraces a transformative learning approach that honors our lived experience and inner wisdom while cultivating practical skills, knowledge, critical thinking, creativity, and above all curiosity. She has over 10 years' experience teaching graduate level courses in art therapy and counseling, both online and in person, offers continuing education and workshops for licensed professionals, and provides clinical supervision in both art therapy and counseling across the country.
Laura has held positions of Secretary and President of the New Mexico Art Therapy Association and was a member of the Nominations Board for the Art Therapy Credentials Board.