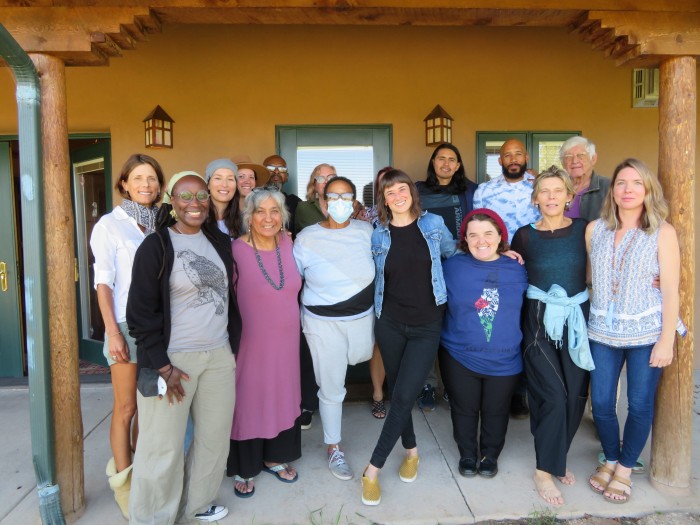 Growing Your Vision-Seed 
In our new transdisciplinary applied doctoral program, the PhD in Visionary Practice & Regenerative Leadership, each student begins their journey with the spark of an idea or a desire, a personal calling. We call this initial spark the vision-seed. Our program is designed to help students nurture, incubate, develop, and bring to fruition this life-giving spark as they fulfill their unique purpose.
To begin, each prospective student submits an initial description of their vision-seed as part of their application for the program. Once accepted, students explore and develop their vision-seeds through coursework and engagement with each other and the faculty. The concept and framework for what they want to bring forth can and will grow and change. Each student explores multiple visionary practices, making meaning and moving beyond possibility to emergent activity. Intensive residencies, doctoral classes, field work, and research lead to the writing of a dissertation that serves as the blueprint for the vision-seed they will bring into the world.
Ultimately, students seek to transform themselves as part of the process of ripening their purpose-filled vision-seeds. This is done in a highly collaborative and supportive learning environment where creativity, courageous action, and brave dreaming are encouraged. 
The goal is to work together to bring our visionary possibilities forward as a contribution to the world.
Some examples of current student vision-seeds:
Establishing a business or non-profit that brings mindfulness practices to active-duty military and veterans as well as other 'warriors' (police, security personnel, etc.) to help restore balance and wellness.
Developing healing practices for mothers to enable them to support their children without passing on their own inner wounds.
Integrating cultural strengths into the community college curriculum.
Researching and sharing Indigenous practices for emotional health and emotional fitness.
Developing a therapeutic somatic training program for women to restore embodied health and wellness.
Creating a new pedagogy based in nature and visual expression for tribal college students.
Integrating Indigenous wellness practices, including ceremonial and relational frameworks, into healing intergenerational and cultural trauma.
Founding an organization that supports BIPOC creatives to have time and space in nature/natural settings to reflect, connect, and develop their creative work.
Developing a program to train 'consciousness coaches' to help those seeking to expand their lives beyond limiting beliefs.
Creating a mentor-based empowerment program for African American girls.
Ann Filemyr, PhD
Director of the PhD in Visionary Practice & Regenerative Leadership
President of Southwestern College
About the Moderator