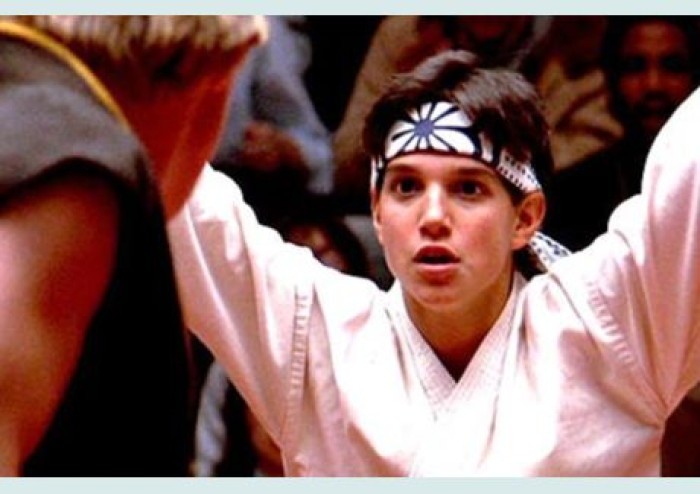 In the spirit of full disclosure, I must admit that I am a film geek and child of the 80's. Bear with me.
That moment comes when you've been in grad school so long that you don't see how the training you are receiving has anything to do with working with clients. Perhaps that is something that happens more to us part-timers. Because of previous life and financial commitments it took me two and a half years to get to practicum. With Year One being all about us and our own transformation, things can get a little disconnected. It's like, "pass the salt, I think I still have an open wound somewhere." But then, that moment we've been anticipating for so long finally comes and we sit down with our first client, and we realize what Southwestern College's curriculum and the original  Karate Kid (1984) flick have in common. 
Luckily we have not been taught to not question the training, but in a way, it is like making a commitment to engage with the teachings to come.
And when you walk out of that first session it hits you like a ton of bricks that you've been learning this WHOLE time. And every little exercise, even the ones you hated, were all there for a reason.
And then something comes out of left field and rains on your parade.
You face your demons, find your truth and live up to your potential. 
And then you successfully complete the program and go out into the world and help some people crane kick their own demons in the ass. 
About the Moderator