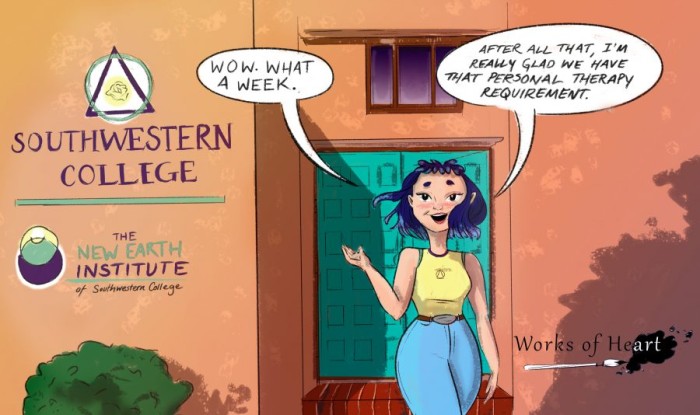 By Courtney Shackelford
This time last year I was new.
The sun was brighter than anything I had experienced on the other side of the country and the landscape was unlike anything I had ever seen.
I was in New Mexico.
I had moved from across the country, like many of my peers, to this wonderful and strange place to attend a wonderful and strange school—Southwestern College. The next week I would start my classes and begin a new chapter in my life on the road to becoming a therapist.
This time last year, however, I was in orientation. I was meeting so many people—some who were born and raised in this wonderful state, some from out of the country, and some that had traveled hundreds or thousands of miles within the U.S. to come to this small and special school. This time last year I was introduced to some lifelong friends who share an interest in kindness, compassion, and a higher calling. This time last year, I started on the path I was meant to walk.
Here is my welcome to all the newbies attending Southwestern this quarter. Let the transformation begin!
About the Moderator