Alumni Updates – 1980-1989 Graduates
Home

›

Alumni Updates – 1980-1989 Graduates
1984
Kat Duff wrote a book Alchemy of Illness and is now learning neuro-feedback techniques.
1985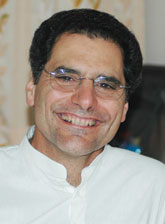 Rick Cotroneo  MA Counseling
The year was 1984.  I was wrapped in a piece of beige linen. With leather sandals on my feet, I was holding an ancient slingshot. When I opened my mouth I began singing:
I was glad when they said to me,
"Let us go to the house of the Lord."
My feet have been standing
Within your gates, O Jerusalem.
Pray for the peace of Jerusalem
For the sake of the house of the Lord our God,
Pray for the peace of Jerusalem
I will seek your good.
Psalm 122
On that day in 1984, I was David. It was toward the end of my life and I was reflecting on my mission of uniting the spiritual and political capital of the Jews in Jerusalem.  My heart was breaking with the state of the land I loved so dearly.  Rich in spirit, yet at battle with itself. Today, on occasion, I still sing that song during the peace ceremonies held here at the House of Mica Peace Chamber (www.houseofmica.org). The love of the land, the yearning for peace and the desire to serve, are prime movers in my life. Reflect:  Is the fact that Psalm 122 is as relevant today as it was more
than 2000 years ago proof of humanity's inability to ever find peace or is it testimony to the undying voice of peace that has been raised in every generation?
This year I started a part-time practice in classical homeopathy. My background in Education made me a candidate to serve as a commissioner on the Accreditation Commission for Homeopathic Education in North America (ACHENA). Just as Southwestern College has grown over the years through the process of accreditation, so now I am working to assist the organization that accredits schools of homeopathy. I find that interesting!
2011 was a productive year professionally.  I had several abstracts accepted at large national or state-wide conferences.  At the 2011 National HIV Prevention Conference: "Core Competencies for Health Care Interpreters" summarized a research project I oversaw and "Assisting Drug Users with Access to Health Care: Tools for Providers and Clients" provided an overview of a project I worked on with a national training organization called the Harm Reduction Coalition.   "Aging and Sexual Health: Survey Results and Steps to Promote Sexual Well-Being Among Older Adults" was presented at the annual conference of the Society on Aging of New York State. We were accepted at the 2011 National HIV Prevention Conference, New York State Society of Aging
House of Mica Peace Chamber
Visit our website at www.houseofmica.org
Barbara Verde expressed that her experience at SWC certainly was a life-changing one, in a good way! Currently she lives in Southern India near the ashram of Sathya Sai Baba. Barbara was able to do an apprenticeship with Patricia Theisen, the founder of the Perceptual Enrichment Program. She has many clients and does this as service. Barbara is happy to know that SWC is making such a difference in the world.
1986
Auriel Loux (formerly Linda Loux) is living in Eugene, Oregon and has a private practice that includes sound healing, soul-centered counseling, noetic field balancings and other energy healing. Auriel offers transformational workshops, classes, and gatherings in sound healing, personal empowerment and creative self-expression. She can be reached at 541-342-3336.
Sondra Redwood is in private practice after 17 years at Lovelace Behavioral Health.
Sarah Stout became a Registered Play Therapist with the Association for Play Therapy last November, which required coursework, extra play therapy supervision, and over 150 hours of play therapy training.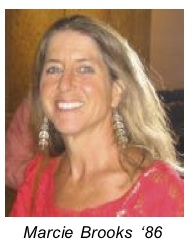 From Heartlink, Winter 2005.
1987
Susan Voorhees has continued to make her living teaching yoga, currently at Yoga 1 Studio near the Solana Shopping Center off West Alameda in Santa Fe.
1988
Willow Murphy has initiated a service project called the Santa Fe Sister Schools Project: a 6th grade class in Santa Fe is adopting a school in Kabul, Afghanistan. They are writing letters, sending drawings, and also photos of themselves to the children in a class in Afghanistan. The purpose is to establish "pen pals" and develop friendships across cultural and national boundaries. This is both an educational and heart felt project. Our partners in Afghanistan are locating classes and schools as we speak. The teachers and children desperately need the contact and support we can give, as the school systems have been devastated from decades of conflict. We expect to expand into new classes and schools, here and in Afghanistan, so we are in need of volunteers who have computer skills (including computer graphics), knowledge about non-profits, or who enjoy working in the schools and doing art and/or heart opening work with children. Even a few hours a week or month would be helpful. Anyone interested in knowing more can contact Willow at 466-2475 and my email is willowm@cybermesa.com.
1989
Holly Haas worked for five years at the penitentiary after her internship. She then left Santa Fe to work in the film industry in Los Angeles. She is now teaching Theater Practice, Theatrical Design and Stagecraft at Los Alamos High School. Holly designed the set and performed in a production of The Spitfire Grill, A Musical by the Dixon Community Players that benefited the Embudo Valley Library.
Debra Thompson is an art therapist at St. Vincent's Hospital in the Behavioral Health department and has a private practice.