Alumni Updates – 1990 Graduates
Home

›

Alumni Updates – 1990 Graduates
Darlene Riggins is working as an elementary school counselor (K-5) in Tigard, Oregon. The school is 85% Mexican, and is a culmination of all her past experiences. "I love working with the children, families and staff at the school. The universe has smiled down upon me." Darlene plans to work several more years in Oregon before eventually returning to the Southwest.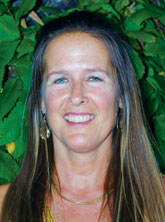 Michele "Ama Wehali" Rozbitsky has developed a domestic violence program for the Eight Northern Pueblos called 'Peace Keepers', worked as a crisis counselor, art therapist and in outpatient mental health services at St. Vincent's Hospital, and in private practice. In the last six years she has become a Shamanic practitioner and has written a book called Journey to the Fifth World: Coming Full Circle in Healing and Transformation. It is a culmination of years of participation in indigenous ceremonies and teachings and travel in other cultures and countries.  Check out her new website: www.journeytothefifthworld.com or email her at earthstar3@earthlink.net.
Elaine Sutton interned in the psych ward at St. Vincent's Hospital and worked there for 13 years as a crisis counselor in the emergency room and as a grief counselor. She is involved with the Lama Foundation and creates beadwork jewelry and boxes.
Bettye Whitegull is transitioning to Case Manager job at Harmony Homecare and Hospice where she will be managing both homecare and hospice patients being able to use her counseling skills, knowledge of pain management, sleep disorder medicine, and background in medical and alternative medicine.