Alumni Updates – 2008 Graduates
Home

›

Alumni Updates – 2008 Graduates
Kelsey Fagan, is counting her many blessings as the full time art therapist at Kahi Mohala Behavioral Health, the only private non-profit psychiatric hospital in the Islands of Hawaii. In Ewa Beach, Oahu, she runs groups and individual art therapy and sandtray sessions for both court-ordered and voluntarily admitted children, adolescents and adults with behavioral and mental health issues. Her free time is joyfully spent living in Kailua climbing jungle filled-mountains, playing on the beaches, in the ocean and soaking up the aloha.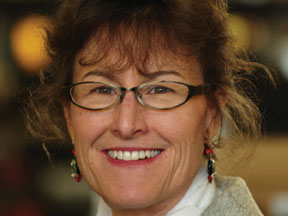 Jaffa V. Frank, M.A., LMHC After graduating with my M.A. in Grief, Loss, and Trauma Counseling at Southwestern College in 2008, I did hospice bereavement counseling in Albuquerque, which was cut short by serious personal health issues. Having come through surgery healthier than ever, I decided to pursue my long-time dream and in September of 2011, I began work on a Ph.D. in Mythological Studies and Depth Psychology at Pacifica Graduate Institute. I commute from Placitas to Santa Barbara monthly and am thrilled to be doing it. I am also maintaining my LMHC for the future when I hope to combine my passions for healing, nature and story. My husband and I continue to parent and be inspired by our daughters; the oldest attends University of Redlands in CA and the youngest is a junior at New Mexico School for the Arts in Santa Fe. The rich opportunity for personal growth, experientially-based learning and access to outstanding faculty that I received at SWC has been an ongoing blessing as I continue my studies.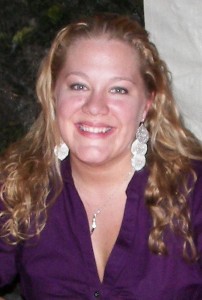 Brandy McAllister has been a clinical addictions counselor with Charleston Center in Charleston, SC since August of this year, working with the adult outpatient department. One of her colleagues is Charlotte Crosland, who also graduated from Southwestern College's Art Therapy program. As two of four art therapists on staff they are excited about spreading the love for art therapy in their area and supporting each other in their creativity.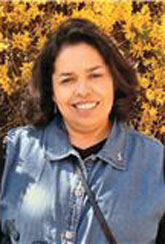 Barbara Moncivais works at the Santa Fe Rape Crisis and Trauma Treatment Center as a bilingual clinician. She also works for the Cathedral Basilica of Saint Francis Catholic Church, running a bereavement group on Tuesdays. Barbara sends blessings to all.
Jodi Rodgers is currently the Outreach Coordinator for Esperanza Shelter for Battered Families in Santa Fe. She provides materials, presentations and events on abuse prevention and healthy relationships to social services providers, healthcare practitioners, first responders, youth programs, immigrant groups, faith communities, businesses, schools and colleges. Esperanza Shelter is a non-profit domestic violence service provider and also provides in-service training for healthcare organizations. outreach@esperanzashelter.org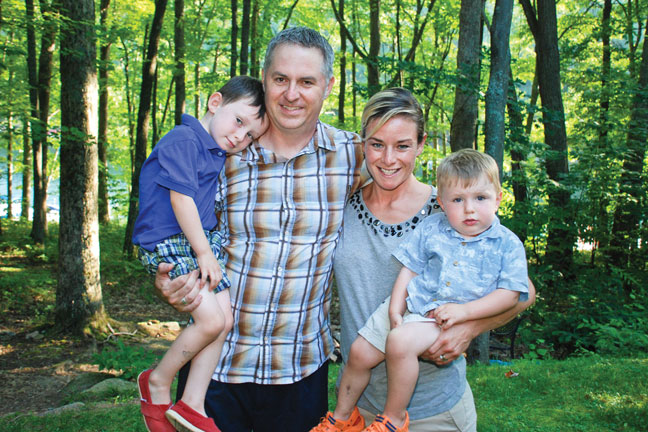 Brian Miller, M.A., LPCC Hello dear friends and colleagues, This has been a busy few years for me since graduation in 2008. I continue to live in Albuquerque, New Mexico with my wife and our two sons, Sebastian (age 4) and Liam (age 2), who encourage us lovingly to learn more and more about loving and respectful parenting.
I have been working part time at a high school for at-risk adolescents as well as in private practice. I continue to work with clients suffering compulsive gambling, drug and alcohol addiction, and phase of life issues. I recently travelled to Silver Spring, Maryland and underwent training to treat Trichotillomania (chronic hair pulling disorder) and became a professional member of the Trichotillomania Learning Center (www.trich.org) – the only one in New Mexico!! In addition I am very much looking forward to undertaking training in PhotoTherapy this spring at Southwestern College.
This past year I passed my nationalboard exam and became an independently licensed counselor. I have also been working diligently to join insurance panels including Blue Cross/Blue Shield, Presbyterian Health Systems, Optum/United Behavioral Health, Medicaid,and Lovelace. More information is available on my counseling websitewww.koipondcounseling.com. I am very excited that I have been selected to present about Trichotillomania at the annual Head to Toe Conference in Albuquerque in May this year. Pleaselook for me there and come say hi!
On the personal side, I continue my fascination with photography, particularly focusing on stories of culture, meaning, and belonging. I was awarded a fellowship from "RearCurtain Magazine" (www. rearcurtain.com) to support my current project, "On the Bench" a story about nearly being good enough to play on the field of sport. My photographic journey can be followed atwww.lomimonk.com. My best wishes of love, health and connection in the new year!
Lily Rossman is working/interning at Lomi Psychotherapy Clinic in Santa Rosa, CA, which specializes in somatic therapy. There are trainings on somatic therapy, mindful meditation, group process, and attachment theory-based couples counseling. Lily appreciates the impeccable supervision at Lomi, saying it has has taught her more than she could have imagined. Lomi is much like Southwestern, Lily says, as it is very spiritual and transformational, with a community that is very supportive and very loving.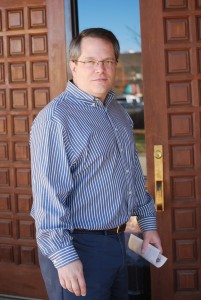 Alec Carpenter '08, from Heartlink 2010