Alumni Updates – 2010 Graduates
Home

›

Alumni Updates – 2010 Graduates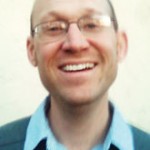 Andrew Fearnside, I graduated last fall in Counseling with a concentration in Grief, Loss and Trauma, having spent the spring and summer working at the UNM Cancer Center. In January I found contract work at the Family Workshop, a private mental health clinic that receives court-ordered clients with DWI sentences, Domestic Violence (DV) sentences, and Substance Abuse (SA) sentences; receives families, couples and children wishing to work through crises; and occasionally receives individuals wishing to do longer-term therapy. I am grateful for the opportunity to work with folks from all walks of life who suffer from a wide gamut of diagnosable and non-diagnosable problems, ranging from crisis intervention to support for creative living.
I've created a business to house future private clients: Counseling for Creatives, LLC. My Light Figure, Bob Marley, continues to be an invaluable teacher to me on a daily basis, providing me a chance to sing, to reaffirm my bones' commitment to service and growth on the way to session, and to reflect on the political, philosophical and spiritual truths underpinning my life. Through his work I have found a curriculum for spiritual self-study that has helped me open to joy, or more than joy: to being Irie. I just came off the mountain from a Vision Quest hosted by our teacher and shaman, Carol Parker, and two wonderful SWC grads.
I would like to acknowledge the warmth and willingness to help of the Southwestern Alumni community in my journey from school into clinical practice. My now-coworker Paul Weeks, LMHC was not only instrumental in helping me on board at the Family Workshop, but has been a source of friendship and support as well in our work. Mr. David Riedesel, LADAC, LMHC has been astonishingly openhearted and openhanded in his discussion of work in the Albuquerque Corrections system. Thank you both. I would love to connect with anyone in the SWC community!
Please feel free to call, text or email afearnside@gmail.com. Thanks to Antonio, we are beginning a Potluck Thinktank down here in Albuquerque to discuss issues we all find moving, perplexing or hilarious; you are welcome to come at any time.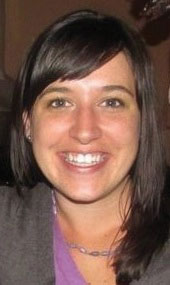 Shauna Perry, M.A., LPC, I graduated from the Art therapy and Counseling program at Southwestern College in the Fall of 2010. I am currently living in Denver, CO and working for Jewish Family Services as a school based therapist for refugee and immigrant students at two Denver Public High Schools and one Middle School. My work involves offering individual counseling to refugee and immigrant students as well as facilitating different types of counseling groups at the schools: cultural adjustment groups, discussion groups, newcomer groups, refugee leadership initiatives, specialized and art based groups. I also consult with educators working with refugees on cultural adjustment and trauma issues affecting refugee youth. I am very passionate about my work and truly honored to work with this population! I have a deep appreciation for my students and their stories. I admire their strength and resilience.
I serve as a board member for the American Art Therapy Association of Colorado; my current position is secretary. I am working toward obtaining my ATR and I am interested in continuing education in trauma informed methods and multicultural counseling. I am also considering obtaining an ELA teaching certification this summer!
I enjoy life in Denver and I engage in creative endeavors, hiking, and spending time with friends. I have a beautiful and sweet blue heeler; Mabel. She keeps me very active and I absolutely adore her! I continue to make art for relaxation, community connection, and to facilitate self awareness and personal growth.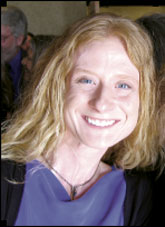 Heather Wulfers, LMHC, ATR, I graduated from the Art Therapy/Counseling program in March 2010 and have been working as a licensed therapist both at Southwestern Counseling Center and in private practice. As the coordinator at the counseling center, I stay connected to the College community and work with all kinds of diverse clients, which I love! In my private practice, my style includes art therapy and shamanic practices. It is my true honor to be in the field of expanding consciousness and I am thankful to the teachers at SWC for giving me the foundation for working deeply with others.
My Light Figure during Consciousness II was Saga, the Icelandic goddess of magic and art. She continues to work side by side with me, inspiring the creative process of transforming old ideas into new manifestations. I find it very supportive to utilize a relationship with Spirit in my practice, as it not only centers my sense of self, but also renews and uplifts the heart, allowing me to continue doing effective work.