Art Therapy Jobs, Brought to You by Southwestern College
Home

›

Art Therapy Jobs, Brought to You by Southwestern College
Share this: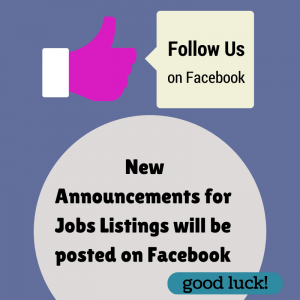 WELCOME! Southwestern College/New Earth Institute has a deep commitment to helping those who have a calling in the Helping Professions. In addition to the Conscious Entrepreneurship offerings, which are aimed to help you learn the business of the mental health business, this page will help you identify where the Art Therapy jobs are, all over the United States. We hope you find this useful, and that you tell your friends and colleagues about it as well. Feel free to re-post this page or share it in social media, and thanks for stopping by.
Warmly,  President Jim Nolan, Southwestern College/New Earth Institute
Deborah Schroder, M.S., ATR-BC, LPAT is the Program Chair for Art Therapy/Counseling Program and Children's Mental Health Certificate, Deborah received her BA and an MS in Art Therapy from Mount Mary College in Milwaukee, WI, where she taught undergraduate and graduate courses in art therapy. Deborah has explored the uses of art therapy in a wide variety of milieus including inpatient and day-treatment settings, a nursing home, a school, a community art center and in private practice.
Deborah is the author of Little Windows into Art Therapy: Small Openings for Beginning Therapists, published by Jessica Kingsley. She has a strong interest in international art therapy, and has lectured overseas in Northern Ireland, Greece and Portugal.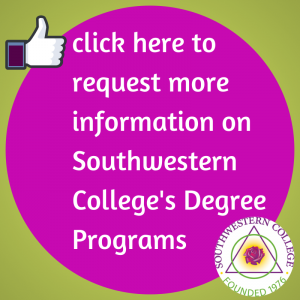 Art Therapy Jobs, October, 2018
Arizona:
https://uhs.hua.hrsmart.com/hr/ats/Posting/view/44396
https://workforcenow.adp.com/mascsr/default/mdf/recruitment/recruitment.html?cid=53ca092f-861c-4c43-95e9-4ec7df726ae9&jobId=211301&source=IN
https://uhs.hua.hrsmart.com/hr/ats/Posting/view/49659
https://uhs.hua.hrsmart.com/hr/ats/Posting/view/50395
https://azpsa.hrmdirect.com/employment/view.php?req=848978&jbsrc=1014
https://azpsa.hrmdirect.com/employment/view.php?req=809918&jbsrc=1014
https://azpsa.hrmdirect.com/employment/view.php?req=814871&jbsrc=1014
California:
https://careers.adventisthealth.org/jobs/recreation-therapist-per-diem-pd-variable-shift-adventist-health-vallejo-2676
https://www.vacareers.va.gov/job-search/job-detail.asp?job=336151&utm_source=indeed.com&utm_medium=jobboard&utm_content=502548400&utm_campaign=none&utm_term=recreationtherapist
https://uhs.hua.hrsmart.com/hr/ats/Posting/view/45198
Colorado:
http://newton.newtonsoftware.com/career/JobIntroduction.action?clientId=8a3b93ee494f97ab014958e9169b5a58&id=8a7885a8612bf7ec01612f90886259d7&source=Indeed&b=Indeed&i=54653
https://uhs.hua.hrsmart.com/hr/ats/Posting/view/43579
Connecticut:
Delaware:
https://nemours.wd1.myworkdayjobs.com/careers_at_nemours/job/Wilmington-DE/Art-Therapist_22850-1?source=Indeed
Florida:
Georgia:
Hawaii:
Idaho:
Illinois:
https://hshscareers.referrals.selectminds.com/jobs/art-therapist-child-life-part-time-days-6296?src=JB-10093
https://recruit.hirebridge.com/v3/Jobs/JobDetails.aspx?hbid=20145258280613&cid=6197&locvalue=1087&source=Indeed.com#.W5yaiFQzbCw
https://uhs.hua.hrsmart.com/hr/ats/Posting/view/43190
https://recruit.hirebridge.com/v3/Jobs/JobDetails.aspx?hbid=20145258280921&cid=6197&locvalue=1087&source=Indeed.com#.W6Wcvk4zbCw
https://uhs.hua.hrsmart.com/hr/ats/Posting/view/52020
https://www.healthcaresource.com/edwardelmhursthealth/index.cfm?fuseaction=search.jobDetails&template=dsp_job_details.cfm&cJobId=106660&fwkMethod=L&fwkKey=2005_1733_0_0_180921183447_1537569287318_4200&source=Indeed.com#sthash.oDpcB77P.dpbs
Indiana:
https://ascension.ttcportals.com/jobs/3134879-art-therapist-pediatrics-at-peyton-manning-childrens-hospital?tm_event=view&tm_company=2311&bid=326
Kansas:
Maryland:
Massachusetts:
https://uhs.hua.hrsmart.com/hr/ats/Posting/view/52225
Michigan:
https://uhs.hua.hrsmart.com/hr/ats/Posting/view/48869
https://www.vacareers.va.gov/job-search/job-detail.asp?job=351892&utm_source=indeed.com&utm_medium=jobboard&utm_content=510545400&utm_campaign=none&utm_term=recreationtherapist
Minnesota:
Missouri:
https://uhs.hua.hrsmart.com/hr/ats/Posting/view/45802
https://uhs.hua.hrsmart.com/hr/ats/Posting/view/47627
https://trumed.silkroad.com/epostings/index.cfm?fuseaction=app.dspjob&jobid=13618&company_id=16124&version=1&jobBoardId=1112
Nevada:
New Jersey:
New Mexico:
New York:
https://chm.tbe.taleo.net/chm04/ats/careers/requisition.jsp?org=JEWIBOAR&cws=1&rid=3325
https://workforcenow.adp.com/mascsr/default/mdf/recruitment/recruitment.html?cid=58d89d45-d738-4f13-8f37-225a6f910cff&jobId=229874&source=IN
https://careers.nychhc.org/psc/hrtam/EMPLOYEE/HRMS/c/HRS_HRAM_FL.HRS_CG_SEARCH_FL.GBL?Page=HRS_APP_JBPST_FL&Action=U&FOCUS=Applicant&SiteId=1&JobOpeningId=40406&PostingSeq=1&
https://re22.ultipro.com/BAK1002/JobBoard/JobDetails.aspx?__ID=*1C8AF13E03728717&__jbsrc=9FC3A6C2-BCB3-4B05-9B86-503ABADAAAC3
https://re22.ultipro.com/BAK1002/JobBoard/JobDetails.aspx?__ID=*CA51F71227A46FCB&__jbsrc=9FC3A6C2-BCB3-4B05-9B86-503ABADAAAC3
https://www.execu-search.com/job-seekers/276261/healthcare-allied-health?utm_source=Indeed&utm_medium=organic&utm_campaign=Indeed
North Carolina:
https://www.governmentjobs.com/careers/northcarolina/jobs/2198595/creative-expressive-arts-therapist-central-regional-hospital
Ohio:
Oregon:
https://uhs.hua.hrsmart.com/hr/ats/Posting/view/45670
Pennsylvania:
https://www.jobs.net/jobs/comhar/en-us/job/United-States/Creative-Arts-Therapist/J3P6VM75TQHB4VJ09KQ/?idpartenaire=10119
https://uhs.hua.hrsmart.com/hr/ats/Posting/view/50986
https://chp.tbe.taleo.net/chp03/ats/careers/v2/viewRequisition?org=UCPSWPA&cws=37&rid=414&source=Indeed.com
Tennessee:
Texas:
https://uhs.hua.hrsmart.com/hr/ats/Posting/view/45929
http://newton.newtonsoftware.com/career/JobIntroduction.action?clientId=8a3b93ee494f97ab014958e9169b5a58&id=8a7883a860961c850160c842146d1145&source=Indeed&b=Indeed&i=54653
Virginia:
https://jobs.agencies.virginia.gov/applicants/jsp/shared/position/JobDetails_css.jsp?postingId=1286741
https://www.healthcaresource.com/mwhc/index.cfm?fuseaction=search.jobDetails&template=dsp_job_details.cfm&cJobId=107212&fwkMethod=L&fwkKey=2005_4598_0_0_180917223305_1537237985721_4198&source=Indeed.com&cid=vert:indeed:organic:all:all:na
https://jobs.agencies.virginia.gov/applicants/jsp/shared/position/JobDetails_css.jsp?postingId=1293641
https://workforcenow.adp.com/mascsr/default/mdf/recruitment/recruitment.html?cid=21ebfc07-5d29-4b8e-85b7-dd04a75a9c5a&jobId=258333&source=IN
https://lifepoint.taleo.net/careersection/.lp_corp_external/jobdetail.ftl?job=7458-1256&tz=GMT-05:00&src=JB-10160
https://jobs.agencies.virginia.gov/applicants/jsp/shared/position/JobDetails_css.jsp?postingId=1294798
https://www.healthcaresource.com/mwhc/index.cfm?fuseaction=search.jobDetails&template=dsp_job_details.cfm&cJobId=107212&fwkMethod=L&fwkKey=2005_4598_0_0_180926043256_1537950776949_4198&source=Indeed.com&cid=vert:indeed:organic:all:all:na
Wisconsin:
https://career4.successfactors.com/career?career_ns=job_listing&company=ProHealth&navBarLevel=JOB_SEARCH&rcm_site_locale=en_US&career_job_req_id=63951&selected_lang=en_US&jobAlertController_jobAlertId=&jobAlertController_jobAlertName=&_s.crb=TqB3NE1Vxzuzr2ums1FtNBdAWWM=&jobPipeline=Indeed