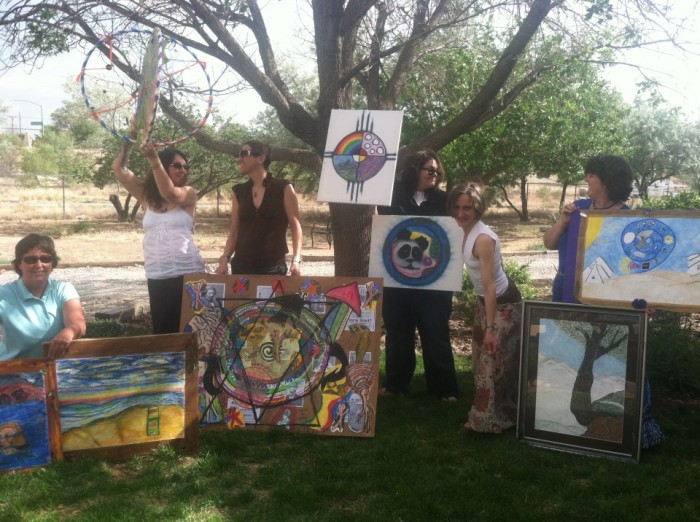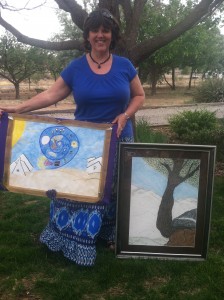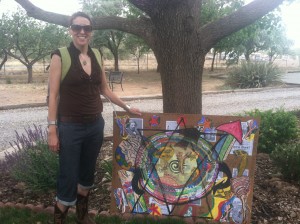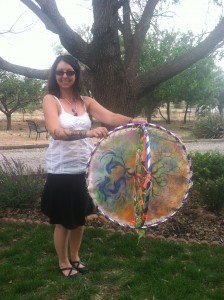 "To find truth, we must always begin with ourselves…Art is our vehicle…When we access the realm of archetypes, we are entering the consciousness from which we 'create' our reality." – Robert Waterman (Mandala of the Soul: A Spiritual Approach to the Art of Archetypal Psychology)
Year One students explore the language of soul while studying Sacred Geometry, Jungian psychology and personal mandala processes through a specific protocol of guided visualizations, meditations and art exercises that are intended to lead them into deep self discovery.
Students work towards creating their final Character and Curriculum Mandalas, essentially sy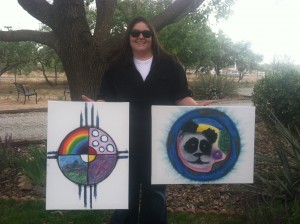 mbolic representations of who they are and what their destiny is. Students practice clinical therapeutic skills throughout by supporting one another in expressing their authentic selves. The students are then asked to present to the community at the final class gathering, inviting friends and family to witness them standing in their truth.
It has been my honor to facilitate such a sacred process this quarter and I joyfully share with you the creations that have come forth this spring, blossoming naturally and with great beauty! "Thus the Mandala Process enters the alchemical transformation, yielding the Mandala of the Soul. Life gives itself to you. Give yourself to life. We are the center and circumference." (Waterman)

Thank you, Heather Wulfers, MA, LPAT, ATR-BC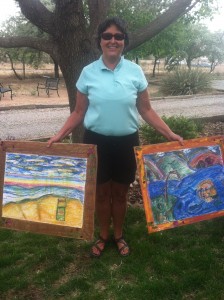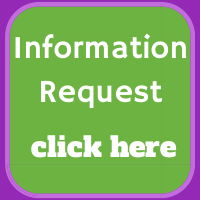 About the Moderator