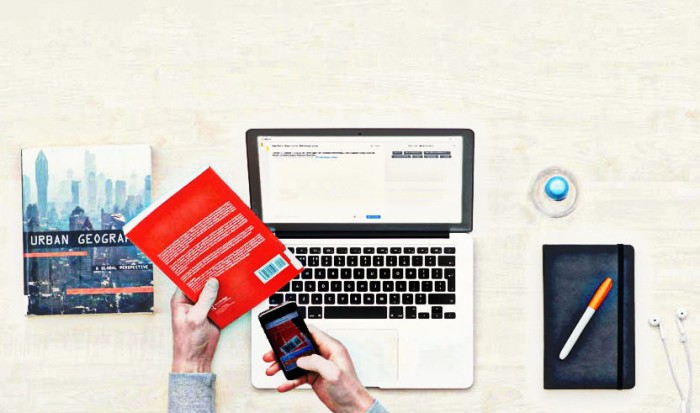 Technology, particularly device and computer apps, is a wiz-bang fabulous time saver to help you get your grad school life sorted and into maintenance mode. Plus, the entire campus is wired, which means you have access to your SWC email, and the world wide web, from any device while at school.
Being an über organized graduate student in Counseling or Art Therapy/Counseling is vital. If you use technology to be more efficient and thus reduce stress, ensure that you start and get your homework done (and in) on time, and get your work done properly (can you say APA format?), you'll be so much happier.
In addition to reducing stress and becoming a more competent student, being tech savvy and using tools, often free ones, will allow you more SWC graduate school downtime… whether you like to hang out with friends over coffee, get inspired and energized at art openings, read, meditate, do yoga, or play in the great outdoors, in fabulous grad school destination Santa Fe, New Mexico, using technological systems is a way to save time.
The following are my five top apps, some that I use daily, to cultivate graduate school success.
Genius Scan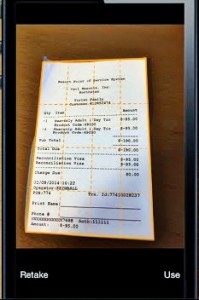 Conquer the paper pile-up and avoid losing important documents, including study materials and your syllabi, by turning your Android or iOS phone or device into a hand-held scanner. I've been in love with Genius Scan for some time. I use the app to photograph documents, receipts, handouts, and more. I save them as .PDFs, usually, and then upload them to DropBox (though you can export by email and other options) and then shred the document if not required to save it for some reason.
A cool feature of Genius Scan is the OneNote integration that allows you to capture and store paper documents in OneNote (and organize and/or quickly find them when you need them).
Remember, a computer is not a storage device! Always back up your important documents. I keep them in three places usually: in Cloud storage (DropBox and elsewhere, too), on my Laptop, and on an external hard drive.
Send to Kindle
This entry is really for two apps: Send to Kindle and the Kindle Reading app. I used to have a Kindle Paperwhite

(which I loved) but loads of devices were too much to manage, so I got a triple-threat phone (to read eBooks via apps, take high-caliber photographs/video, and do everything else you can do with a Smart mobile phone). Send to Kindle is incredibly handy, even if you don't have a Kindle and don't read Kindle eBooks.
You can download the Kindle Reading app for free to your computer, device or phone, I use a Boost ZTE Max—a terrific oversized phablet (phone/tablet). Then download the Send to Kindle app (for PC, Android, or iOS). With those two apps you can easily send .PDFs or .mobi handouts, eBooks, or other research or reference material, including browser web content, to your registered device (from your device, browser, desktop, or email).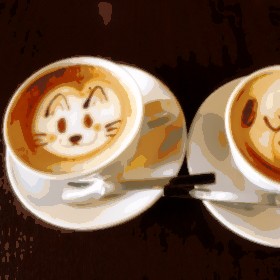 There are tons of documents which are already or can easily be converted to be read on the Kindle app. Some web-sites (such as the Dr. Rudolf Steiner archive, of his lectures and work) have "Send to Kindle" buttons on their pages so that you can more easily read their documents, including news articles, blog posts and other web content. Studying is more efficient and fun when you can do it anywhere in Santa Fe (such as at Tribes Coffeehouse & Co-op Gallery) at the push of a button.
RefMe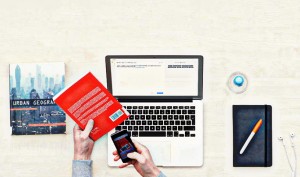 Sure I use Google Scholar to check references for APA formatted papers yet increasingly I use RefMe, a free app for Android and iOS devices (I also often use the Purdue OWL, to double check formatting, while writing). RefMe is designed to help create an APA format reference list for a paper or project. Creating a resource list is often a grueling task that may feel like a daunting amount of work unless you do it while writing the paper.
Using the web-based version of RefMe, you create a project and then build a reference list by entering or searching for the title of a book, journal article, web page, or another source. If RefMe can find the source, it auto-fills in the info and formats it properly according to the style you have selected. Your style choice can be APA, Oxford, Chicago, Harvard, MLA, and so much more. The mobile app is fabu easy, as you scan the barcode on a reference book and it enters the title (which means less typing and increased efficiency).
myHomework
myHomework is a digital day planner app (Android, Chrome, iOS, and Windows 8) that lets you track assignments,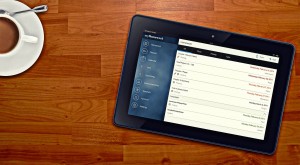 projects, presentations, your SWC class schedules, and more. Although I previously used Google calendar (essentially daily) to track my class schedule and other commitments, I find that entering an assignment into myHomework works better for school project management (including papers and presentations) as I can schedule work… not just dates and times of class.
myHomework syncs across devices so I can quickly and easily access my class info and assignments anytime and anywhere; it lets me know when I need to begin work, and when it is due, based on my class schedule (which it also tracks). Professors who use the app Teachers.io can send you class schedules, assignments and messages directly (though I don't know of any SWC instructors using it yet). myHomework is available in a free limited version though upgrading to Premium myHomework, and getting more features, is just $4.99 yearly.
FaceBook Messenger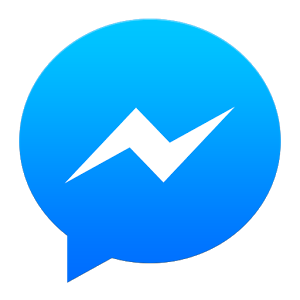 FaceBook Messenger for Android or iOS is awesome. Seriously.
Once in Ojo Caliente on retreat for a month, in a remote location, unable to get a cell phone signal, I could still take/make calls and send/receive texts with my Smartphone via Facebook Messenger because I had access to a wireless network. How cool is that?
Facebook Messenger is free, which means no per text charges (and can be used to make/take calls and/or send/receive messages on really any device, just like a phone). Awesomely, SWC has a student Facebook page and once you are friends with fellow or future students it's incredibly easy to message students with the Facebook Messenger app. Schedules change fast in grad school, people get caught up in projects or papers and may need to message you to reschedule a meeting or a friend may want to let you know about a fun last-minute opportunity to attend an event (think Bollywood Club Invasion Dance party New Mexico). Using Facebook Messenger makes it easier to connect and move with the grad school times.
Putting technological and other systems in place makes SWC grad school even more enjoyable!
About the Moderator