by Amy Hautman Bates
As a student practicing therapeutic work, I have been uncomfortable with the power dynamic between clients and therapists. As a counselor, I don't like "playing the expert" and as a client, I don't like talking to someone when they act like they know more about me than I know about myself. I am quick to sense condescension and the rebel in me wants to challenge what I am being told.
In Brian Serna's Motivational Interviewing class at SWC, I thought, "What a great technique for stubborn people like me!" MI is a person-centered approach Carl Rogers would like. MI dictates nothing, but rather, evokes the client's own motivation for change and builds their confidence by reflecting their own internal wisdom back to them. According to the founder of MI, William Miller, when a client is being given repeated reasons to change a behavior, most people have a "righting reflex," which is an impulse to voice an opposite point of view. That is why a good interviewer gets herself out of the way. A client is allowed to explore the arguments for and against change in his own head.
Many skill-based therapeutic models are based on giving information, teaching proven strategies and developing ways to help clients achieve goals. Motivational Interviewing is different. Most importantly, the goals are determined entirely by the client. In MI, the counselor is not the expert, but an equal partner who works to understand the world from the client's point of view and walks through it with them. The counselor helps to affirm, reflect and summarize what the client is thinking and is careful not to be influenced by her own agenda. A good motivational interviewer cleanly and clearly reflects what the client is telling her.
When a person is undecided about something, the pressure to resolve the issue can grow. He might feel paralyzed by indecision. What looks like a "lazy" person, is likely someone who is unmotivated– stuck in an ambivalent state. An equal partnership with an empathic counselor, inspiring a person to change, using the clients own "change talk," is key to enhancing confidence and building the internal motivation necessary for sustained change.
Motivational Interviewing has been especially successful for people struggling with addictions or life style changes desired for improving health. But, more and more MI is being used to facilitate change in people who are experiencing all kinds of ambivalence. The counselor engages the client in a conversation to explore both positive and negative aspects of an issue. If a client really does not want to change, that is an important thing to acknowledge. They are probably not going to change. The counselor is not trying to talk the client into anything! An effective interview reveals what the client wants for himself and that sincere desire is respected. Even when it isn't what his wife wants.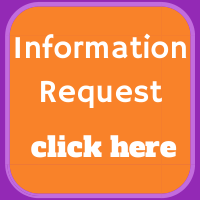 About the Moderator