She waits for you by the river bend, auspiciously watching the rush of water as it folds over itself and unwinds rambling streams of story. This is where inspiration lives, in the synergistic streams of the creative current. It lives in you. It has always lived in you. You are the bubbling ups of this emergent flow. 
This is the exquisite intelligence and divine designer of realities. She moves through you in waves, dribbling at times and drowning in others. Always in process she is alive, layered and patient. To connect with her is to be in relationship with creation, not expectant of it and never demanding, but intently tapping. Tapping like fingers on the tips of time; but not impatiently, simple pulsing.
She waits for you by the river bend, eyeing the fluid transparencies of history. She takes stories and slices them into three so that experience can braid anew. Or sliced in two with a fish bone finish she might do. Taking up pieces and weaving with precision perceptions progressive. Inviting inquiries infinite. And dancing, always rolling with the tides; she is the moon.
This is the creator in you, waiting along the river's risings and falling with every move, she is grace, reflecting your life in dew.  And all in due time, this and more she will do. And so shall you.
And so shall you.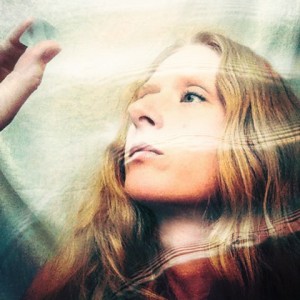 Archetypally yours,
Heather Wulfers, ATR-BC, LPAT, LPCC
Heather is an archetypal art therapist, clinical supervisor and course instructor in Santa Fe, NM. She serves as Adjunct Faculty at Southwestern College teaching Archetypal Psychology and Internship Seminar as well as at the Santa Fe University of Art & Design teaching Who Am I? an Intro to Art Therapy. Feel free to view her website for more.
About the Moderator